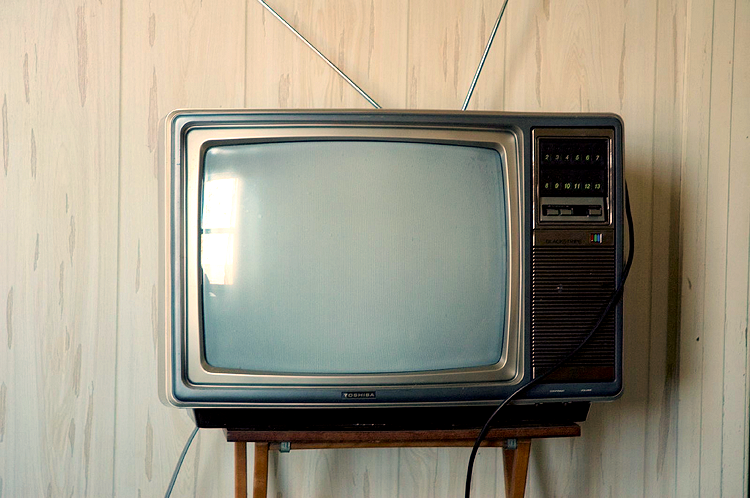 My husband and I don't own a television.
And it doesn't really feel that weird to us. In fact, I actually like it this way, at least for now.
It all started a couple of years ago when I was single and the staples of my television schedule were "America's Next Top Model," "Heroes," and "Gilmore Girls." One night, as I flipped off the TV, I realized that nothing had happened during that episode. I kept watching, episode after episode, hoping it might be satisfying or thrilling or something. But somehow, in spite of how they made the previews look, it usually ended up being disappointing much of the time.
I read a quote somewhere that said that we ought spend our time doing things we need to do or things we love to do. Our time is far too precious to be spent on anything less. So, I decided to spend my leisure time on things I enjoyed more or found more fulfilling.
As I cut out television watching, I realized I didn't really miss it, and, more than two years later, I still don't. For one, our apartment really doesn't offer much space to a television set (because we have no intention of keeping one in our bedroom, which happens to be the largest room in the place) and our budget doesn't really accommodate one of those fancy flat-screens either.
But more than that, we've found that it makes us be selective about our viewing habits. To watch something, we either have to make friends with folks who also enjoy that show, stream it online or rent it from Netflix.
It's like when you get accustomed to drinking a fine wine (or so I'm told): No longer does the "junk" satisfy. If it's not something I really want to watch, it's hard for me to sit through it. I start to feel bored and wasteful.
It's a system that works for us, causing us to be picky about our habits and freeing us up for other pursuits—like this blog!
For the month of December, I'm taking a break from writing new posts to better enjoy the holidays with family and friends. Instead, I'll be sharing some of my favorite posts from my first two years of blogging here. I hope you enjoy getting to do a little time-traveling with me, and I'll be back to ring in the new year with all new posts! (Click here to see today's original post.)
Related Posts
Favorite Film Recommendations
My Favorite Websites of Late
Inviting Anne Shirley Over for Dinner