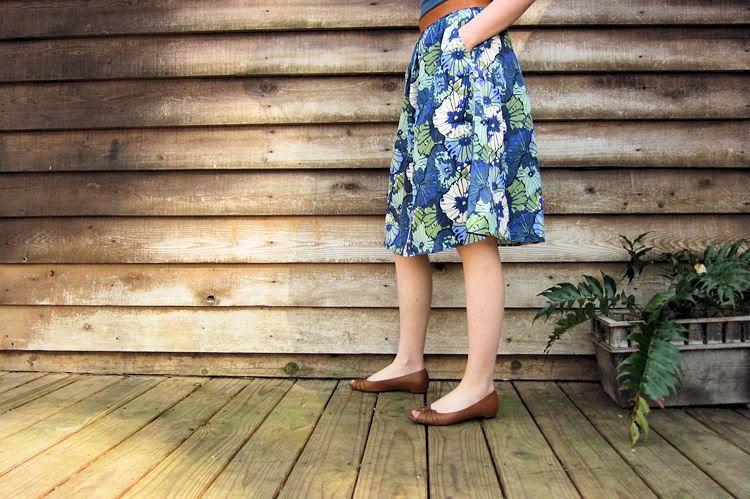 It's almost a rite of passage into springtime when the time comes to pack away my winter standby's—scarves and sweaters and stockings—and in their place pull out the things that come with the warmer days. For me, one of those is pulling out my skirts.
Sure I could wear them in the winter, but even in a layer of tights, I'm still often too cold. And cute can only get you so far when you're freezing.
So it was that I officially proclaimed it springtime when I pulled out a new skirt I got from Shabby Apple (called the "
Jubjub Bird Skirt
," available
here
) to review on my blog.
It's a 1950s-inspired number, complete with an oversized blue-and-green-and-cream floral print and handy-dandy side pockets for stowing ladylike things like hankies and bobby pins. It's made of a sateen-sort of material that holds its shape really well (even after coming through the mail!) and you can actually machine wash it.
I've noticed that a lot of their clothes run large, so I ordered this one a size smaller than I normally would. It's a tad tighter than I'd like, but since it's retro to begin with I think having it sit at my natural waist is actually, well, fitting. (Still, I'd recommend ordering your normal size if you pick this one out.)
I twirled around in it on our back porch, and here are some photos for you: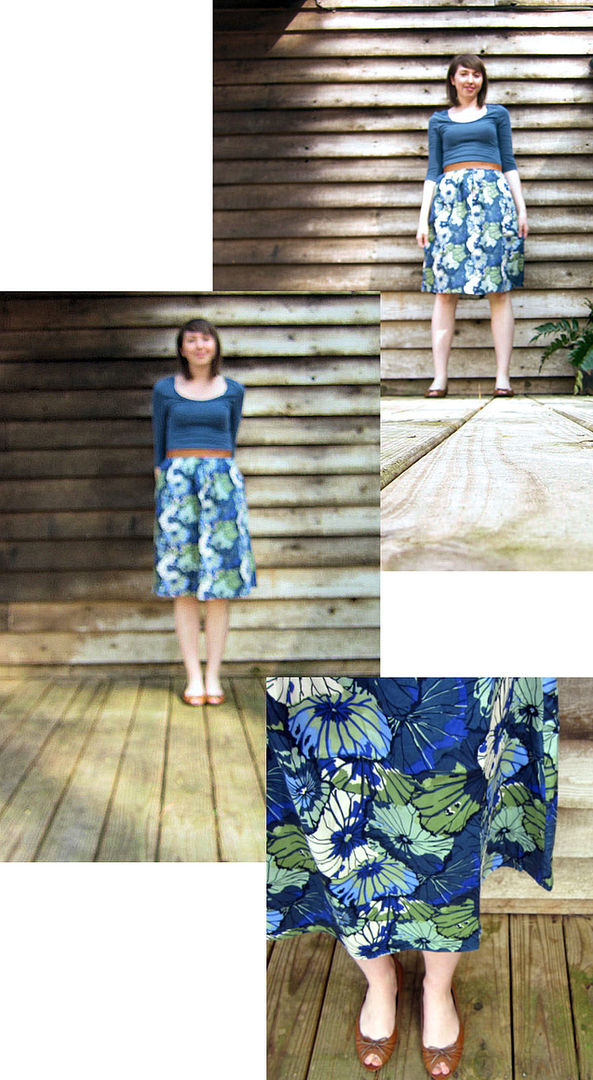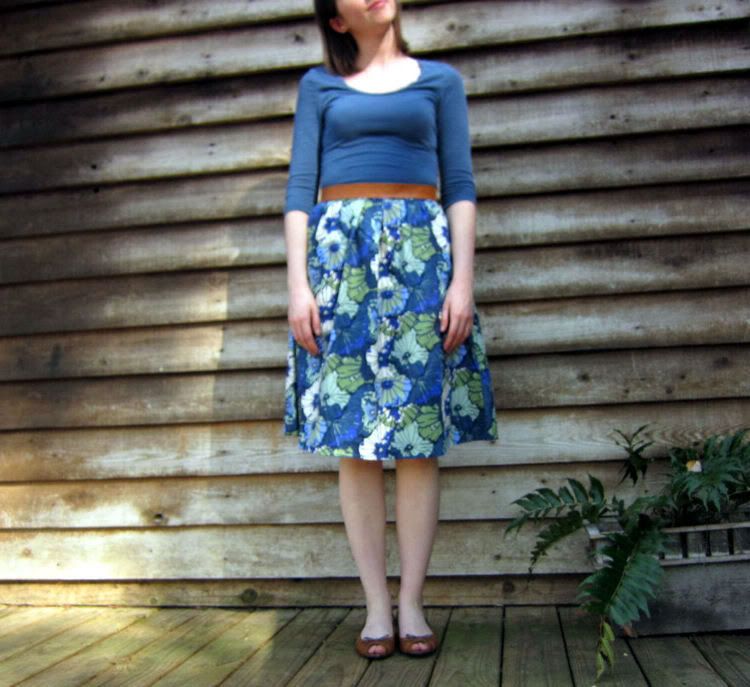 You can find the Jubjub Bird Skirt on Shabby Apple or search through their entire collection of vintage-inspired women's dresses, maternity dresses or even dresses for little girls.
Related Posts
Shopping My Closet for Crafts
Living with Less: Why I Got Rid of Half My Clothes
How to Pare Down Your Closet and Be Happy With It
READ FULL POST >>