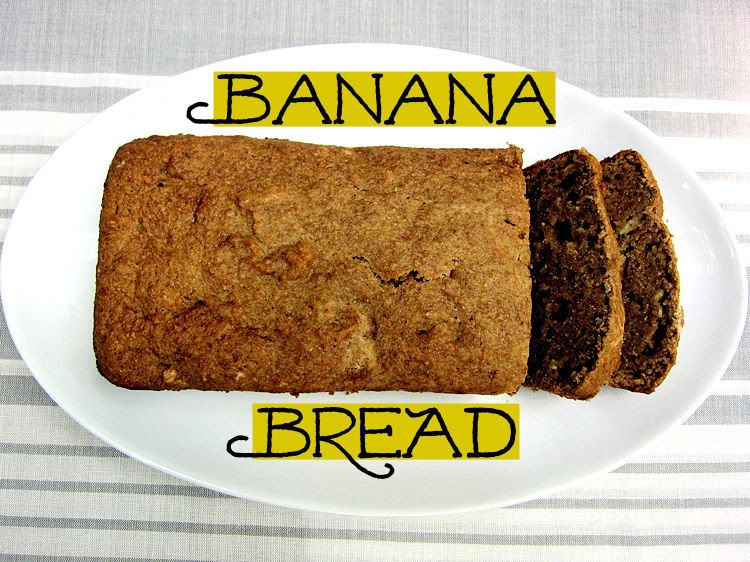 It seems with warmer weather, my bananas always seem to ripen a lot faster than I'd anticipated. Without fail, by the end of the week, I find myself with a handful of really brown, practically baby-food-soft bananas that just aren't appetizing to eat.
Unless of course, they're in banana bread.
Which is how I've been making use of these lately. Enjoy!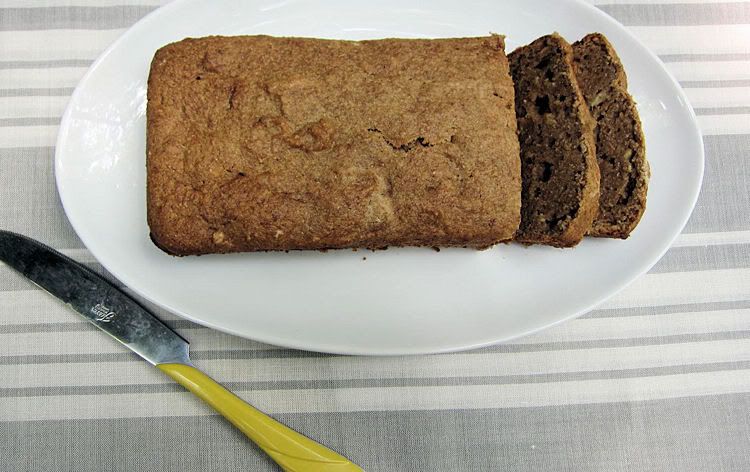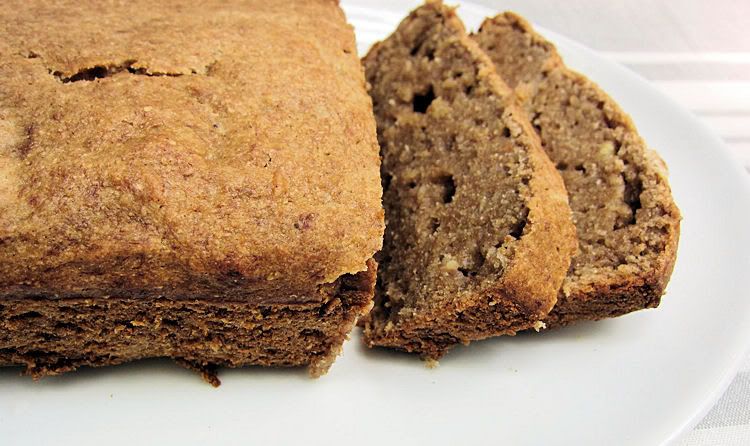 BANANA BREAD RECIPE
1/2 cup brown sugar
1/4 cup vanilla almond milk (or regular milk will do, too)
1/4 cup canola oil
3 medium or 2.5 large well-ripened bananas
2 cups whole wheat flour (preferably freshly milled)
1 teaspoon apple cider vinegar
1 teaspoon vanilla
1 teaspoon cinnamon
1/2 teaspoon salt
pinch nutmeg
Preheat oven to 350 degrees.
Combine all ingredients into a mixing bowl. (As you know, I've been
milling my own whole wheat flour
for the past couple of months now, thanks to
my electric WonderMill Grain Mill
.)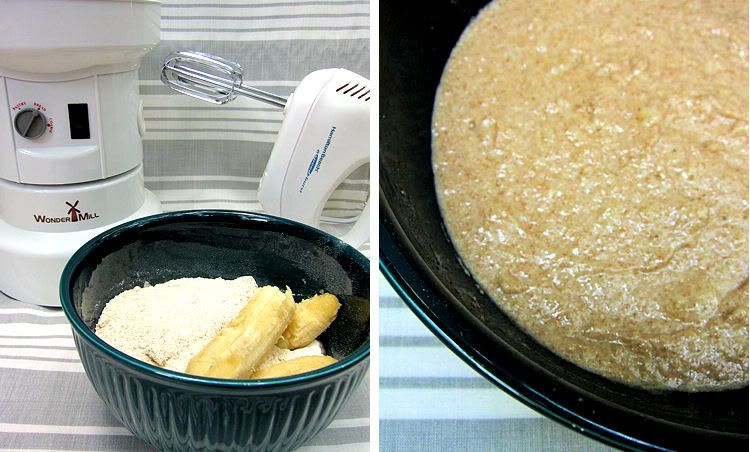 Using a hand mixer, blend all the ingredients so that they are smooth. Alternatively you can run the mixture through a food processor, but I find the mixer is sufficient.
Lightly grease a loaf pan (I like to use my
Misto
). Pour the mixture into the loaf pan.
Bake at 350 degrees for an hour, until golden. I like to turn off heat and let it sit in the warm oven for another 10 or 15 minutes so that it fully sets without worrying about it getting too brown or tough.
Remove from oven, and let cool before slicing. (
This is the bread knife I use and recommend.
)
Enjoy!
Related Posts
A Few of My Favorite Things: Kitchen Tools & Gadgets
I Started Milling My Own Whole Wheat Flour...
READ FULL POST >>