While much of my decorating energy has been funneled toward
preparing the nursery
(more on that soon!!), our living room also got some much-needed attention recently.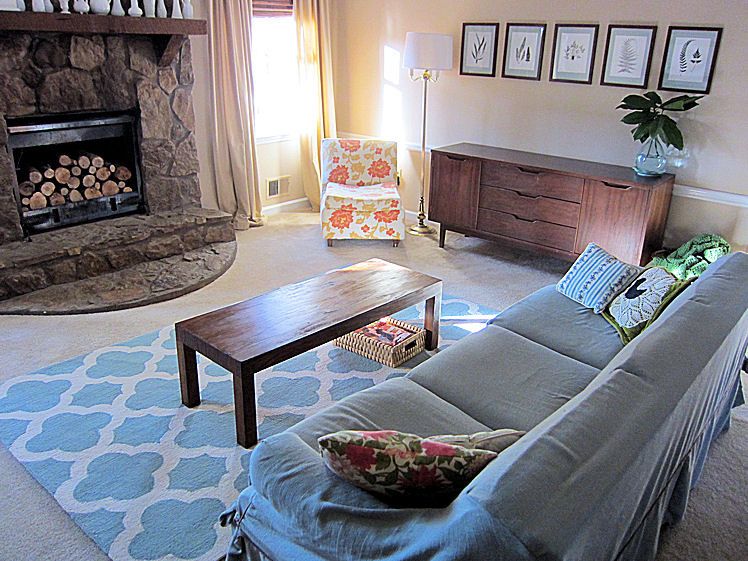 For a long time, we've had a blue rag rug that sat under our coffee table. It was there in
our first apartment
and then again in
our second
. So it's no surprise that we followed tradition and put it in the same spot in our house.
But as the living room has fallen into place—with
my media-cabinet overhaul
and
the new buffet
along the wall, the rug was begging for an update. It was too small for the space and the color was quite a bit darker than anything else in the room. It simply didn't fit.
Here's what it looked like before: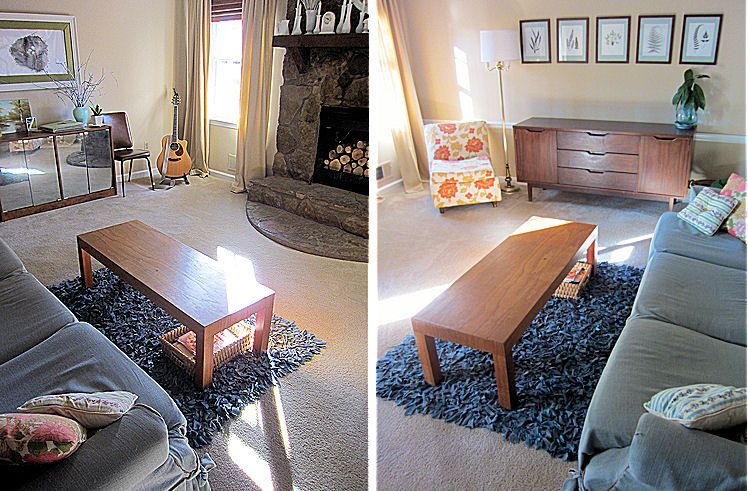 So for quite some time, I'd been looking for a replacement, shopping in stores and poking around online. But if you're looking for something that doesn't involve dark reds or browns or an oriental pattern, most of what's out there will leave you pretty disappointed.
I was about to give up when I came across
Rugs USA
, which has a huge assortment of
area rugs
that you can browse by category (contemporary, animal print, shag, etc.) or color. I went straight to the contemporary category and fell in love with the variety to choose from:
Plus, they're almost always running a sale so even a rug that may originally run $250 will sometimes be marked down to $100, particularly around the holidays. (I'd recommend signing up for their email sales alerts to know when their big sales take place—I've seen them offer up to 75% off!)
I got the chance to review one of their rugs and ended up picking out the 5x8 size of their
Homespun Moroccan Trellis Area Rug
in blue:
I thought it would draw together the dusty blue hues of the couch cover and the botanical prints well. And when the rug arrived—days later—the color shown on the site was almost identical to the one I unrolled in my living room. Plus, it's 100% wool and hand hooked, so there's no shedding to worry about and still cushy underfoot.
I put it into place in front of my couch and, after giving the coffee table a quick makeover too with a darker stain (so that it wasn't quite as garishly orange), the living room seemed that much more pulled together: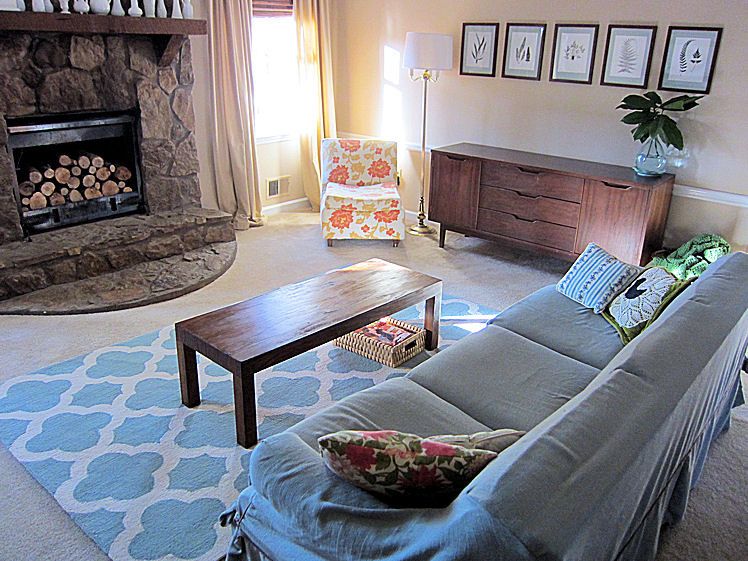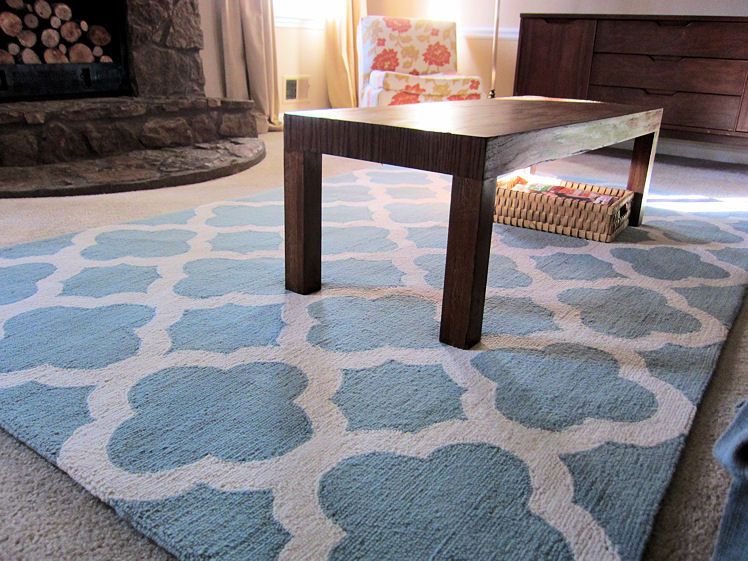 I love it and how it really ties the entire living room together. What do you think?!
Related Posts
My Secret Weapon to Decorating My House
Fighting the Desire to Decorate to Perfection
READ FULL POST >>