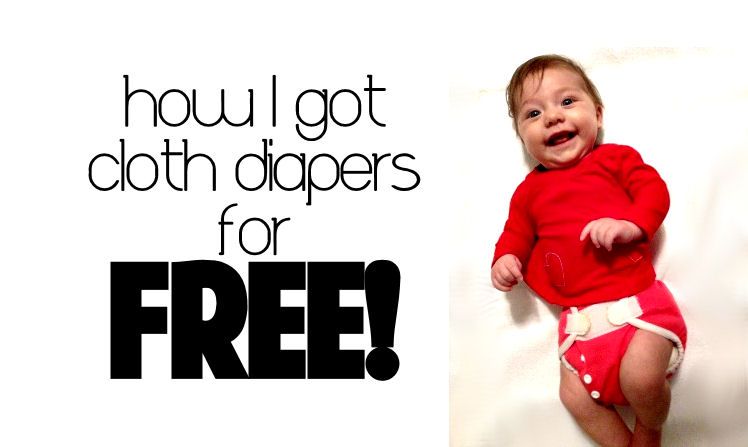 For more than four years, I've used the search engine
Swagbucks
instead of Google for the main reason that you earn points when you use it. You can save up those points and then cash them in for all kinds of prizes, my favorite of which is for Amazon.com gift cards.
Recently, I shared on MoneySavingMom.com about how I'd saved up a bunch of my Amazon gift codes earned through Swagbucks to purchase my daughter's cloth-diaper stash, as modeled on my cute daughter above! I also wanted to share that testimonial here, as well. (And if you aren't familiar with Swagbucks, you can read
my thorough guide to getting started and using Swagbucks here
. And you can
sign up for it here
!)
Here's my testimonial about using Swagbucks to pay for my daughter's cloth diapers,
as featured on MoneySavingMom.com
:
I have been using Swagbucks for the past four years, saving up my points and always cashing them in for Amazon gift cards. This perk came in handy recently as I saved my codes for a couple of months (cashing in enough each month to get the $25 of Amazon gift cards) to purchase a cloth-diaper stash for my now-newborn daughter.

I'd always known that I wanted to cloth-diaper my children and after doing a lot of research before she was born, I found all the essentials could be found on Amazon. I picked out six diaper covers (Thirsties brand) and two dozen high-quality, unbleached prefolds.

On Amazon you can make a baby registry and once your due date draws near, they email you a code to get 10% off any remaining items on your registry. That discount alone made for a great deal but since I'd saved up my Swagbucks codes, the deal only got sweeter: I was able to get my daughter's entire first year's worth of cloth diapers (and some cloth-diaper friendly laundry detergent, too!) for absolutely nothing out of pocket!

It took a couple of months to save up enough of the codes to cash them all in, but it was worth the wait because now I don't have the dreaded cost of months' worth of disposable diapers to worry about. (Not to mention my daughter sure looks cute in them!) And all it took was simply switching my search engine!
Sign up for your own Swagbucks account to get started earning your way toward free gift cards
, or read more about
my experience using Swagbucks
.
(By the way, you can check out everything else that was on
my Amazon.com baby registry here
. Sometime soon, I want to revisit that post and update about which products ended up being my favorites!)
Related Posts
Being Intentional about Saving Money
Swagbucks 101: A Primer for Getting Started
READ FULL POST >>