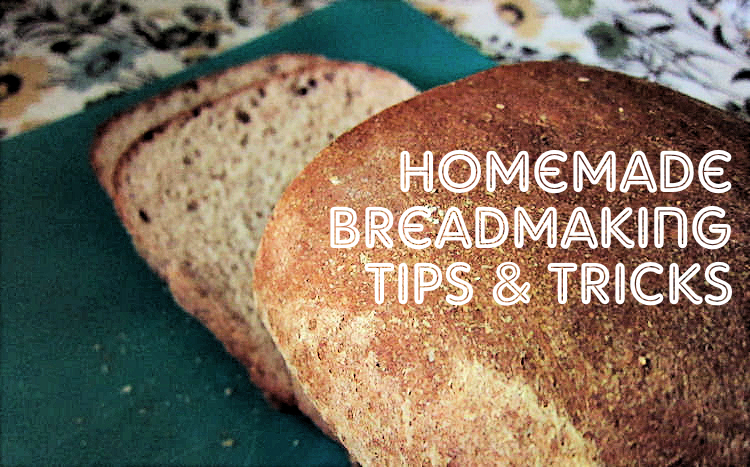 I've been making my own bread in a bread machine once or twice every week for the past few months, so I've learned quite a lot along the way about how to make a good loaf, each and every time. If you want to try to
my recipe to make your own whole-wheat sandwich bread
, here are some tips and tricks that you'll find handy:
If you don't have bread flour, make your own!
You can mix up some of your own bread flour by adding a tablespoon of "vital wheat gluten" (found in the baking aisle, usually on a high shelf) to one cup of all-purpose flour.
If you don't have an egg, there's a substitute for that, too.
I learned this from my
Food Substitutions Bible
: Instead of using an egg in bread recipes, you can swap in 3 tablespoons of water plus 3 tablespoons of ground flax seed along with 1/8 teaspoon of baking powder. If you do try this substitution, I'd suggest you keep a close eye on the dough as it's mixing up, because I often find that it gets too clumpy and sometimes I have to add extra water (a couple of tablespoons) to help it along.
Let liquids warm up to room temperature if possible.
I don't always do this and my bread still turns out fine, but the bread-machine recipe book I use recommends it.
Keep an eye on the bread dough.
Even if you don't substitute an egg, you'll want to keep an eye on the bread dough at least while it's first mixing to make sure you don't have to add any extra water. Depending on what kinds of other ingredients you use, you might need to add some. Just add a little bit at a time until the dough mixes easily, and you'll be fine!
Ensure your loaf won't stick to the bread pan.
Spray the inside of your bread pan with non-stick spray (with your Misto if you have one!) before adding your dough. Once it's baked, you'll thank yourself when it slides right out without a struggle.
The cheater's method to let your bread dough rise.
When your bread recipe calls for leaving the dough in a warm place to rise, an easy way to do so is by turning your oven on to its "Warm" setting. Pop the dough in there (covered with a dish towel or cloth napkin) and let it warm for one minute. Turn the oven off and let the dough sit in there for the duration of time.
A good bread knife will save you so much headache.
The first time I tried making bread, I used the bread knife that came with my cheapo knife set. Big mistake: The slices were ragged and ripped, not suitable for making sandwiches. But then I upgraded to a nicer knife (
the 8-inch bread knife by Victorinox, $22 from Amazon
), and ever since, I've been able to cut up loaves and shed only a few crumbs.
Homemade bread doesn't have preservatives, so store it appropriately.
Depending on how fast you go through your bread, you might consider keeping it in the fridge, which is what I do, to make sure it doesn't go stale before we're finished with a loaf. You can also pop it in the freezer and defrost it later; you won't even be able to tell the difference!
Related Posts
Recipe to Make Your Own Whole-Wheat Sandwich Bread with a Breadmaker
I Made Bagels (Recipe Included!)
READ FULL POST >>