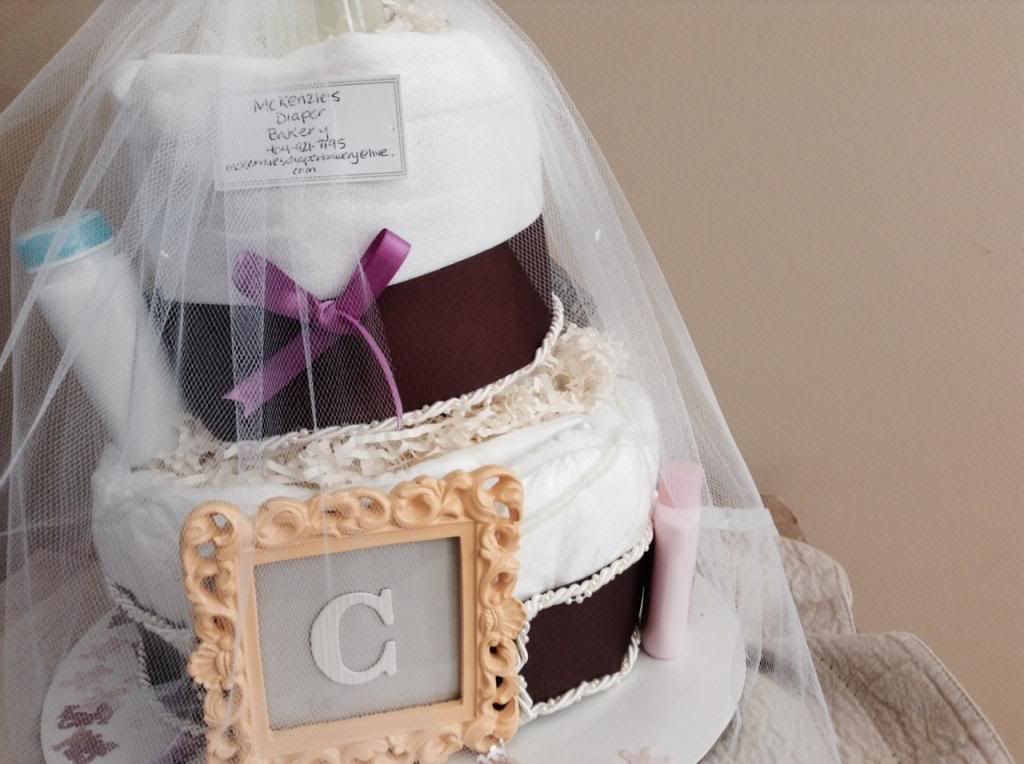 McKenzie's Diaper Bakery
is a custom diaper-cake and treat company started in 2012 and based in Atlanta. Each cake is meticulously handcrafted with name-brand diapers and baby products that are baby-safe and chemical-free.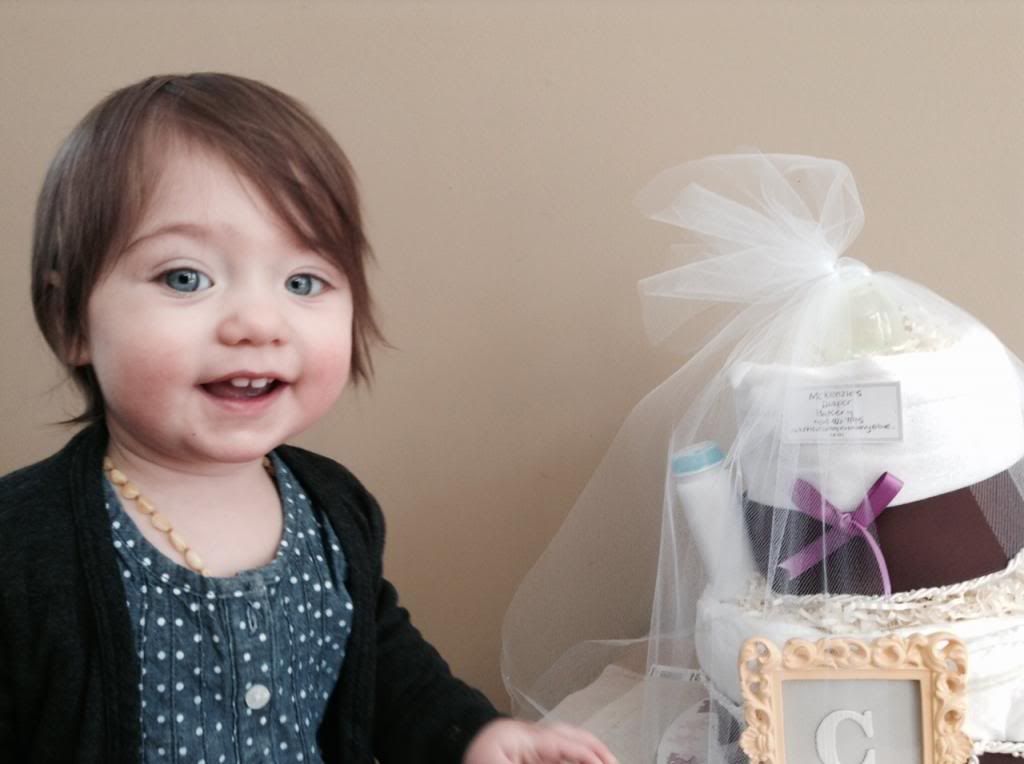 They have all different kinds of diaper cakes available, personalized and made especially for you. For instance, they knew that I do some cloth-diapering along with disposables, and my preference is to use as many all-natural products on Claire as possible. Consequently, they sent me one of their natural diaper cakes, which incorporated a couple of cloth pre-fold diapers and almost two dozen of Huggies' Pure & Natural disposable diapers. (They can also accommodate other cloth-diaper brands by request.)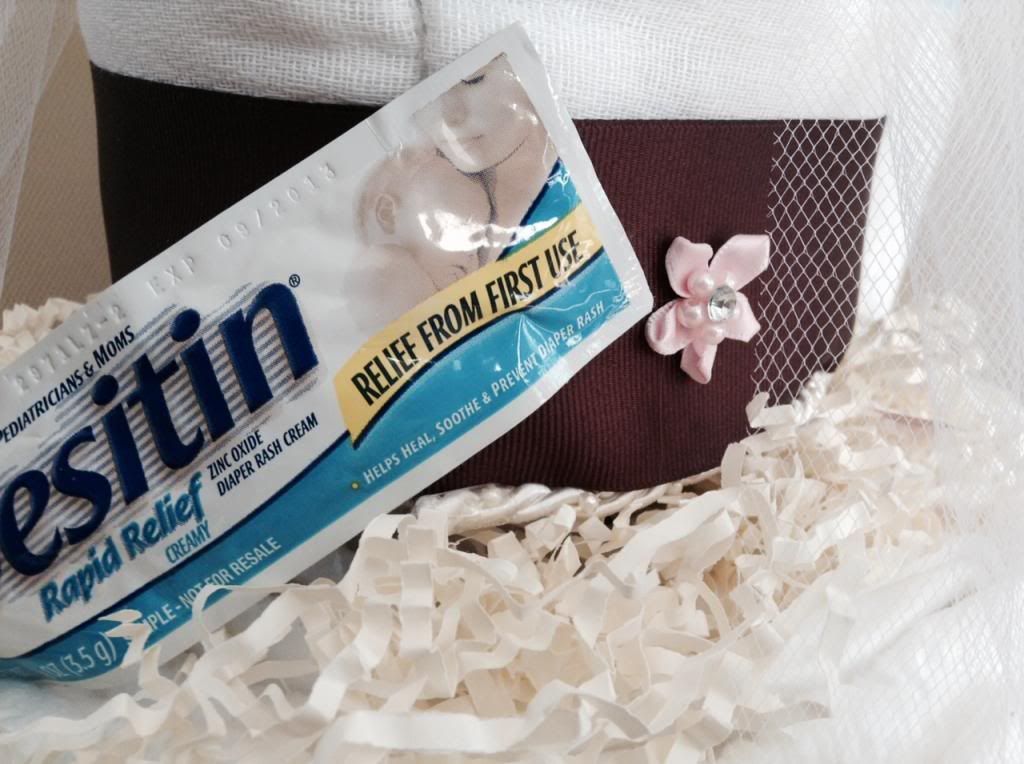 As you can see from the pictures, the two-tier cake they sent me to review also included some unexpected goodies, including a cute photo frame in Claire's favorite color (yellow!) and with her initial framed in it. I loved that they took that kind of attention to detail in making the cake especially for Claire. There was also a bottle hidden in the middle of the cake and some travel size packages of diaper cream, lotion and baby powder decorating the exterior. (Notably, I would have preferred if the baby products had been more in line with the "natural" theme of the cake, but since they were mainly for decoration, that's not a big deal. Claire still liked to carry them around since they fit her grip perfectly!)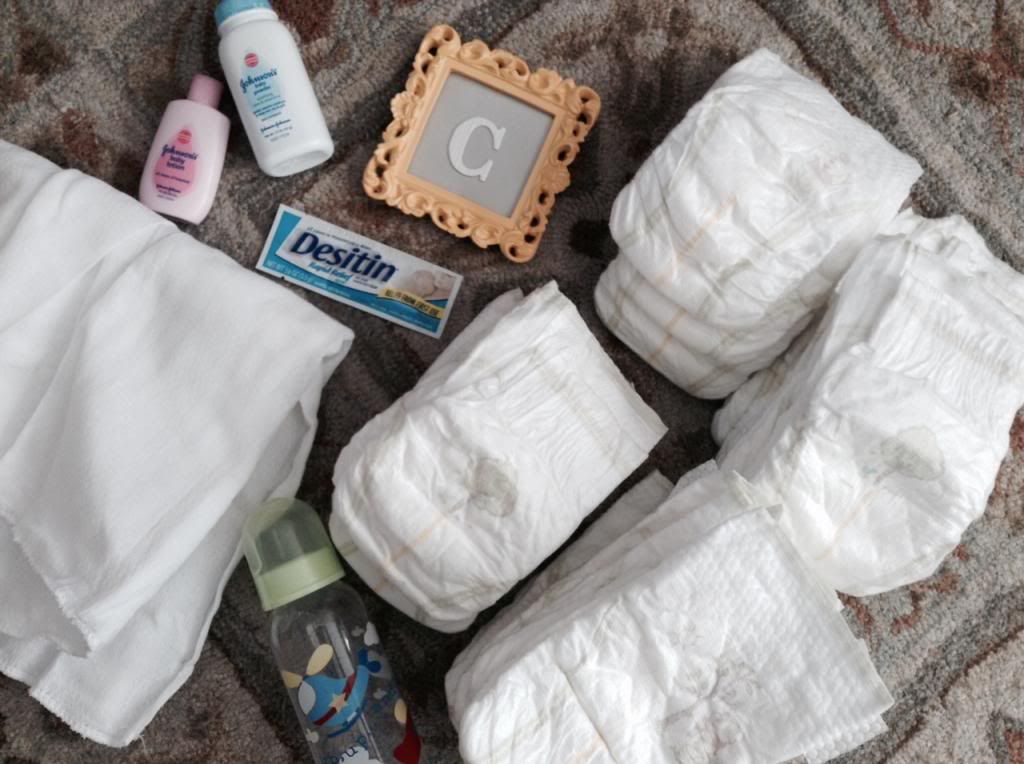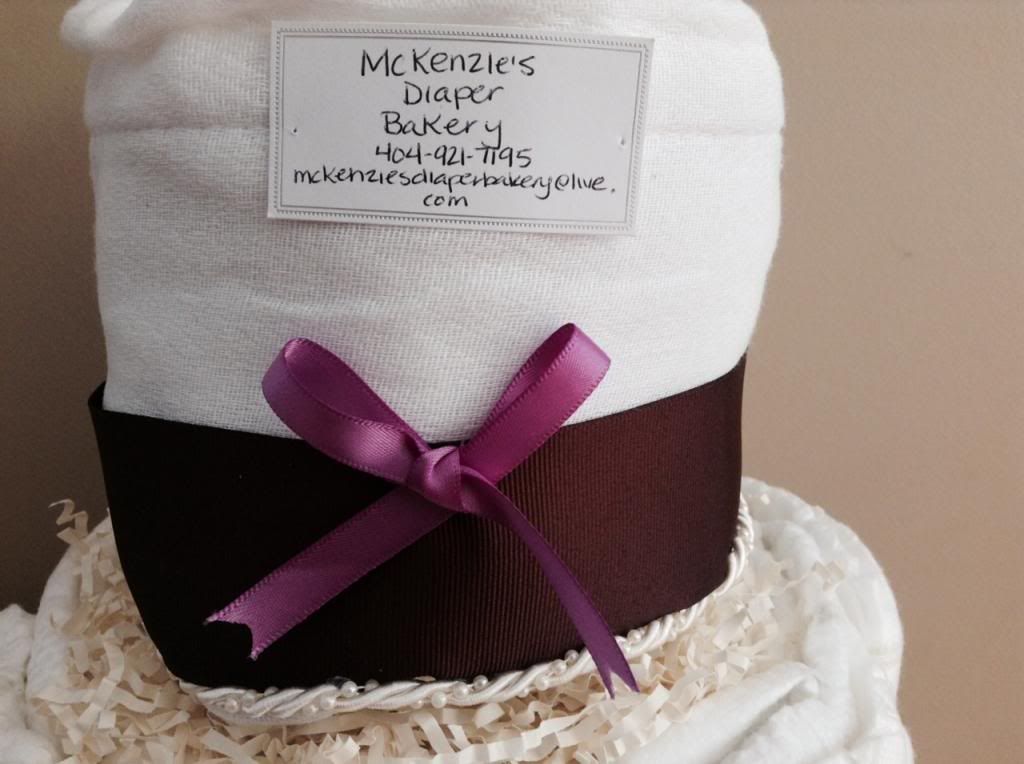 Plus, I'm happy to share that they're offering one of their two-tier Natural Diaper Cakes up for giveaway. To enter, please "like" the
McKenzie's Diaper Bakery Facebook page
and then leave a comment here telling me you've done so. For a second entry, please
follow their Twitter page
and leave another comment letting me know. (Also, be sure to leave a way to contact you in case you win, if it's not available in your profile.) The giveaway will end Friday, February 28.