When I was building my baby registry while I was pregnant with Claire, I poured over different people's lists to see where I should spend my money as well as where I could skip. (If you want to see what made it onto
my original baby registry list
, check out
this post
.) Even now, I love seeing what other parents recommend for their children.
So, I thought, as I'm looking back over Claire's first year, I'd recap some of the items we got for Claire that have been the best hits. I'll be sharing these favorites (the things I'd buy over and over again) in a series of posts over the next couple of weeks, divided up by category. (You can see all the posts in this series of
my favorite baby items
.)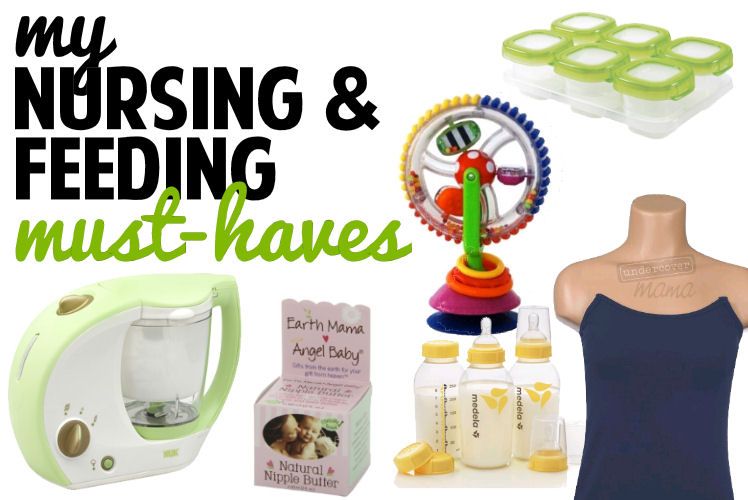 Earth Mama Angel Baby Natural Nipple Butter:
I tried some other kinds but this blew them all out of the water. It's more expensive, but there's a reason for that! I haven't even used half the tiny tub, it was so effective.
Nursing Tank a la Undercover Mama:
I didn't want to have to buy a new nursing wardrobe, so I ended up DIY-ing two of these nursing camis (thanks to
this tutorial
), which I have been using ever since. This way, I can keep my normal wardrobe (although I now stay away from dresses or tops that have belts, but that only eliminates a handful of options) and still be able to easily (and discreetly!) nurse. (Notably, I never had any luck using a cover to nurse her.)
Sassy Wonder Wheel:
Once Claire was in a high chair, we needed to start using toys to entertain her so that she'd stay up there long enough to eat. This toy attaches to the tray with suction and then you can spin it and there are balls inside that rattle. Claire liked it a lot at first, but now she's pretty used to it, though we still have it fixed to her chair.
Freshfoods Cook-n-Blend Baby Food Maker:
This little gadget is so helpful if you're interested in making any of your baby's food. I use it all the time to make batches. I love that it's an all-in-one device so that you can steam the food and puree it without dirtying multiple containers. And it works so well. It steams quickly and purees foods smoother than any food processor I've used. (In fact, if I'm just making a small batch of anything that I need blended up, I often opt for this instead of my big processor!)
OXO Tot Baby Blocks Freezer Storage Containers:
I love these little containers! After making a big batch of baby food, I'll freeze helpings in an ice cube tray. When it comes time to pick out a new "meal" for Claire, I'll pick a couple of the frozen foods, drop them in these containers and then pop them in the fridge. They're a perfect size for the size of meals that Claire likes to eat, so they don't take up space or feel wasteful. Plus, they're really sturdy and have held up great.
Medela Breastmilk Bottle Set:
This came with my breastpump and it turned out to be the only kind of bottle Claire would take. (Of course, I had bought bottles specifically for breastfed babies and she still preferred these!)