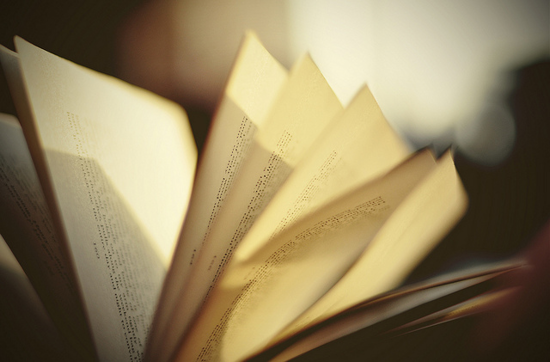 For the past couple of weeks, I've been slowly making my way through the small-but-mighty book,
Experiencing the Holy Spirit
by Andrew Murray, which I just finished this week.
It looks digestible enough, at only 130 pages, but looks are deceiving: There is no fluff here. Instead the author packs a whollop into every page that you have to wrap your head around before moving to the next. It's deep and thoughtful and powerful and gentle at all the same time.
See what I mean: Murray starts off the book addressing the Biblical evidence that lets us know for certain that it is God's will for every Christian to be filled with the Holy Spirit. Receiving the Holy Spirit bestows a double blessing that we see in John: "He that believeth on me shall never thirst" (6:35) and "out of his belly shall flow rivers of living water" (7:38). Thus, it is like a cup being, first filled up, and then being so filled that the water overflows outward, with which we can then use to minister to others. We become
so filled
that it becomes, quite literally, the gift that keeps on giving.
And yet, the reader is reminded over and over again that this process of overflowing by the Spirit happens over time. It is by no effort of our own that we can gain the Holy Spirit—it is given only by God—and we must be patient and wait on him to give it. We must trust that he
will
give it to us.
But what we can (and actually, must) do is prepare ourselves to receive it. How do we do that? By realizing our need for the Holy Spirit and by being willing to die to self, acknowledging that we are nothing without him and that our own greatest enemy is our own selfishness. And yet even here, we cannot do it all on our own. We need the Spirit to even truly die to self! The only way we can clear sin from our lives is by the Holy Spirit who renews us daily.
My notes read: "This is what even Jesus had to do: Be willing to lay down his life and
trust
that God would resurrect him. We too must be willing to die to our self and trust that God will raise us up in power with the fullness of the Spirit."
(If I am understanding correctly, Murray makes a distinction between having the Spirit within you and overflowing with the Spirit. When we first make the decision to follow Christ, we receive the Spirit. But it is only later in our walks that we are able to fully receive the greater blessing of being filled and overflowing with the Spirit. This difference can be seen in Acts: The disciples knew Christ for years, while he ministered but even after he was resurrected. It was not until Pentecost, ten days
after
he ascended to heaven, that the Holy Spirit descended upon them in fullness, though.)
Murray also notes that the
entire
church needs the Holy Spirit to overflow within their hearts. We cannot be satisfied with just me or just you having the Holy Spirit: "If one part suffers, all the parts suffer with it, and if one part is honored, all the parts are glad." (1 Corinthians 12:26)
I've filled pages of my prayer notebook with notes from
Experiencing the Holy Spirit
, so there's much, much more than just what I've shared here! Like I said, it's a bit of a heady book, more academic than I normally tend toward, but very hard-hitting...and much-needed.
Related Posts
What I'm Currently Reading