For the past couple of weeks, ever since we got
the bulk of the work for the nursery finished
(read: painted and major furniture in place, which you can see
here
), I took a break from any new baby craft projects. Sure, I hung her clothes in place and started sorting through her toys, but my ever-growing to-do list sat untouched.
Until the other week when I realized that time was ticking away. I'm now three-quarters of the way done, baking this little bun of mine. Which means I have less than 10 weeks to tie up all the loose ends that await!
So, I got back to it and started doing some crafting projects to better prepare for this little one. (Because I don't count on having much idle time for stitching and sewing once she arrives!)
Here's a look at a few of the craft projects I've completed for her: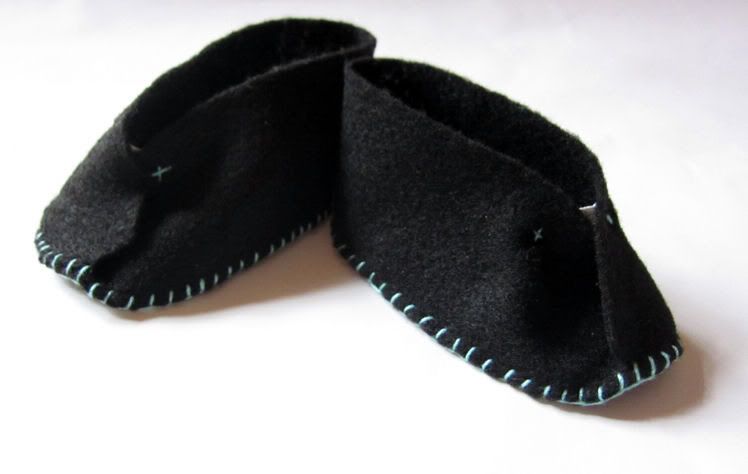 FELT SHOES:
I actually made these over the summer, before we knew whether we were having a boy or a girl, which is why they're pretty manly. Once she's older (and actually might "need" some house slippers) I'd like to make another pair in a lighter, more feminine shade (maybe a pale green or light gray), but for now these are a good practice pair!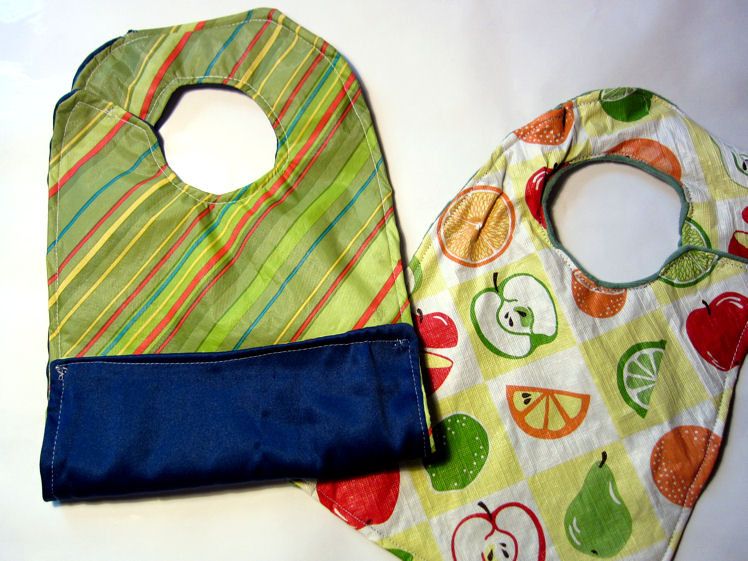 WATERPROOF BIBS:
These are crafted using some of those plastic table covers for the front and soft, knit fabric on the back, fastened with snaps. I imagine they'll come in quite useful once she's eating solid food (particularly the bib on the left that folds up to make a pocket and catch some of those pesky crumbs!).
CONVERT-A-WASHCLOTH TO A BIB:
How smart is this? (I saw the idea for it in my Pinterest feed.) Just fasten a length of ribbon to some kind of clips (I used alligator clips, but you can also use suspender clips) and you can turn any washcloth into an instant bib and then easily toss into the laundry for cleaning! (By the way, I love these washcloths.)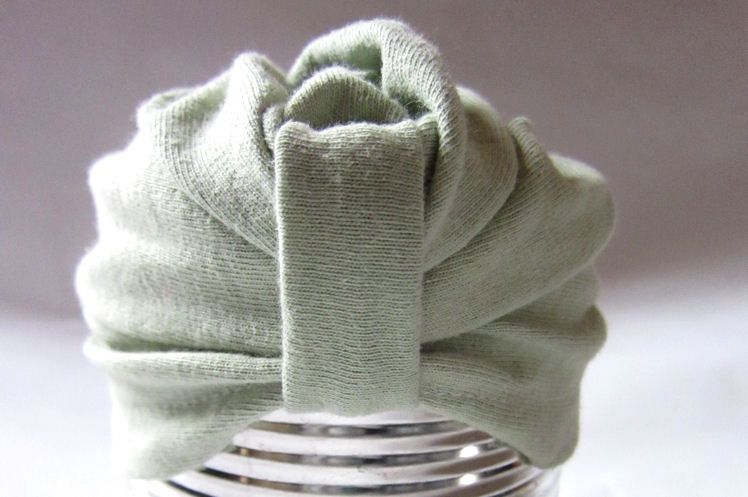 TURBAN HAT:
For the days when she's tiny and we're still battling the February and March chilly air, I wanted to have a cute hat option for her, besides just the standard-issue beanies. Then, I saw people selling knit turbans for babies and, since I failed miserably when I tried to learn to knit a few years ago, I decided to make a fabric one for her, in a pale sage hue. Then, I made another one out of a white T-shirt so that it will match any of her outfits!
HEADBANDS:
While I was searching for the turban hat tutorial, I came across a turban headband tutorial to make the green headband on the left. Why not?! I figure this will still be able to sit over her ears and keep them warm--and cute at the same time! Then (when I was searching for ribbons to make the washcloth bib fastener, above) I found a length of extra-wide ribbon in my stash that I decided to convert into another headband for her. Needless to say, she's got quite the array of headwear options now!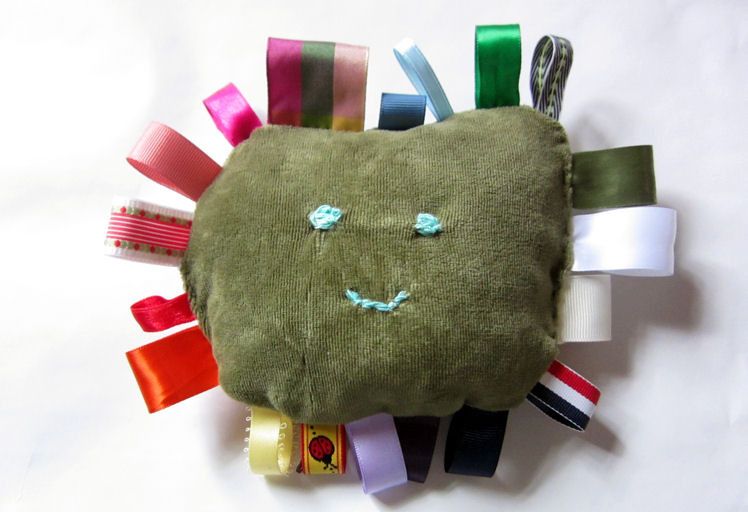 PLUSH TAG TOY:
I hear babies like those tag toys out there, so I decided to make my own out of some velour fabric and a bunch of ribbon remnants. Then I stitched a smiley face on the front and stuffed her so she's squishy (making sure that everything was stitched on durably!).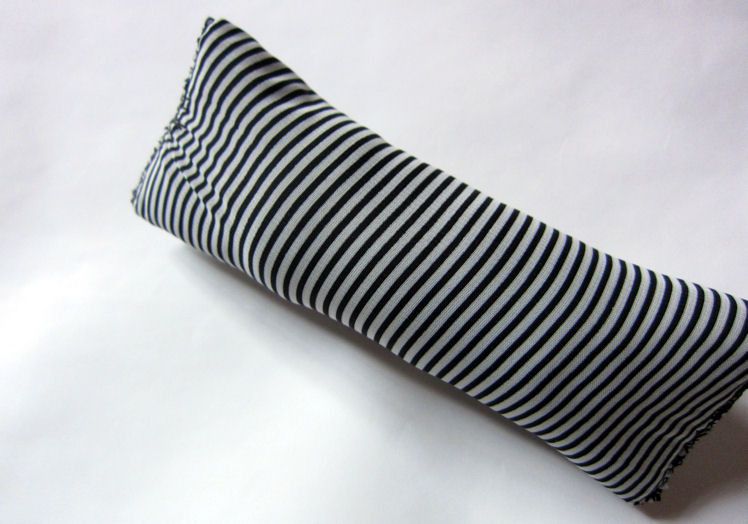 BLACK-AND-WHITE RATTLE:
When I posted about
my baby registry items
,
Susanne
suggested getting a black-and-white toy for the baby while her vision is still limited to high-contrast. Inspired, I pulled out some black-and-white striped fabric and made a soft rattle (inside is a sealed, childproof prescription bottle that has some beads and wrapped with multiple layers of fabric to soften it up) that she can hold and shake while also (hopefully) capturing her attention with the high-contrast colors.
P.S. If you like these crafts or are interested in the sources for them, feel free to peruse my Pinterest feed, where I've bookmarked a variety of tutorials and craft ideas for all sorts of things, including our baby-on-the-way!
Related Posts
The Things I'm Buying for Baby and A Glimpse Into My Baby Registry
Brainstorming Decorating Ideas for the Nursery