Seven months, you guys. I've been pregnant for seven months! That means that in two more months, this little baby we've slowly been getting to know will actually be here! It's incredible how far we've come and unbelievable how close we are to the end!
Here's an update about how the past month has treated me, and some festive photos to celebrate the season!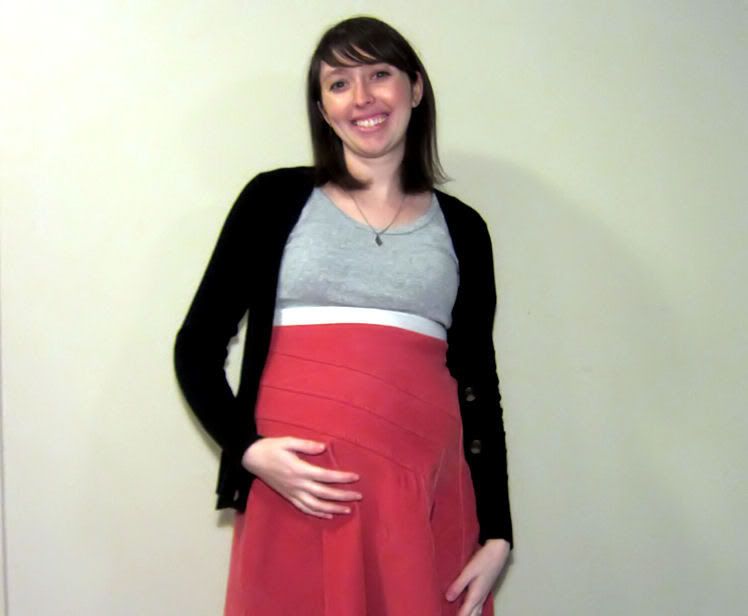 BABY.
She is now roughly the size of an eggplant, measuring 14 inches and nearly 3 pounds. As she keeps growing, her movements become more and more obvious. Today, in church, I could feel her squirming and put my hand over the spot and it seriously felt like an arm nudging across. That's the first time any specific body part has been perceivable in the slightest. I also think I'm beginning to feel her hiccups!
ME.
As for me, I am honestly surprised at how great I feel. I can confidently say this is the best I've felt all pregnancy, considering I'm now into the swing of my third trimester and my stomach is growing at an incredible pace. (For evidence, compare these photos with
those from just a month ago
!)
I've got lots of energy and haven't been too tired, so I'm able to live life quite normally. Sometimes my stomach does hurt from where it's stretching out (I can tell from that, my hunger and if I get really tired for a day or two that she's going through a growth spurt), so I've been slathering on cocoa butter and watching as my belly button is starting to flip out.
(My second trimester, on the other hand, which usually the best for most women, was marred by
a trip to the hospital
and a couple weeks
recovering from that
, only to come down with
a miserable cold
for another week or so.)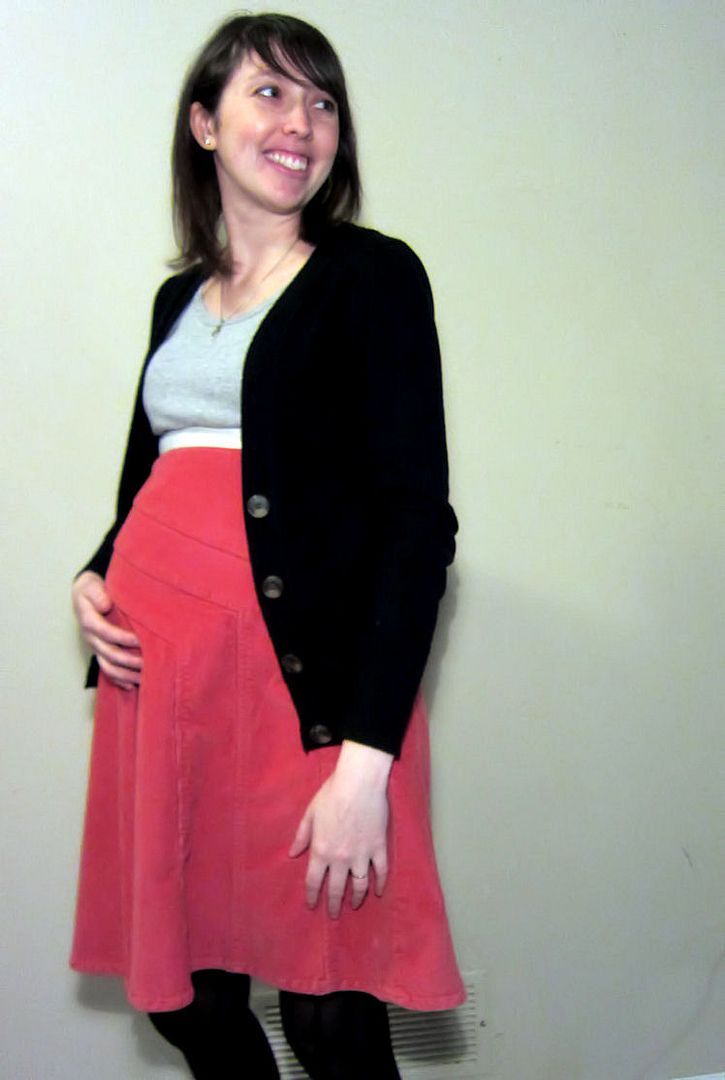 BABY STUFF.
Last month, our family threw us two showers to celebrate our little bundle of joy, and so she's now got a closet stocked with clothes, is stocked with enough baby lotion and bodywash to easily get her through her first year, and some fun toys that I can't wait to introduce her to! The love and generosity she's experienced has been incredible and we feel so blessed at the outpouring she's received!
BABY CRAFTS.
Oh my. I have been on a crafting spree lately. I plan on posting an update specifically about some of those projects soon, but in a nutshell I've made her a couple toys, a headband, pair of shoes, bibs, and some nursing gear for myself. I also started working on putting together a baby book for her tracking the pregnancy (and integrating
those letters my husband and I have been writing her
). And there's quite a bit more still on the agenda!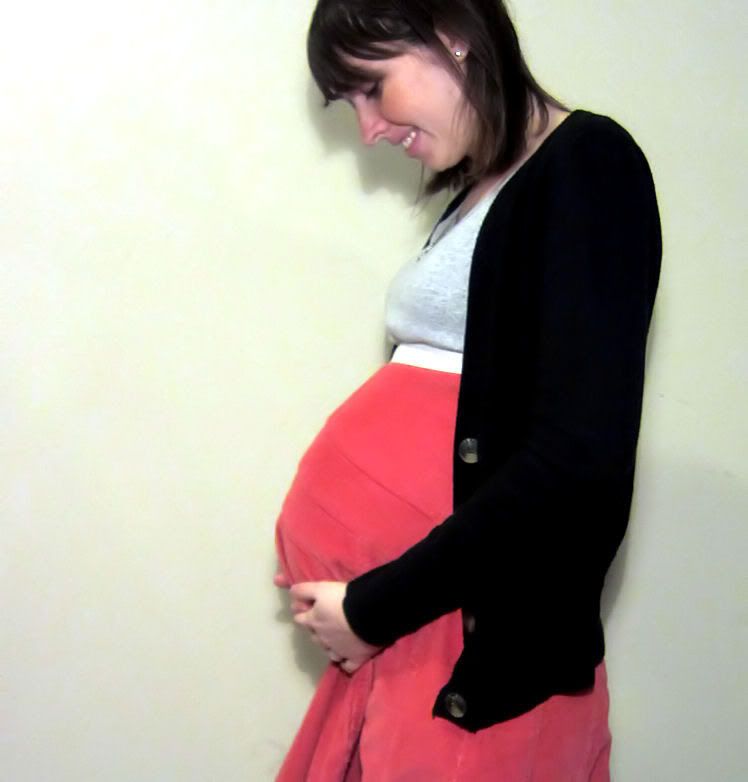 Related Posts
My First Three Months of Pregnancy
My Fourth Month of Pregnancy