I've been thinking for quite some time about the room that will someday be my little girl's. I shared
an inspiration-board post with some of my ideas and brainstorming for decorating this room
for her: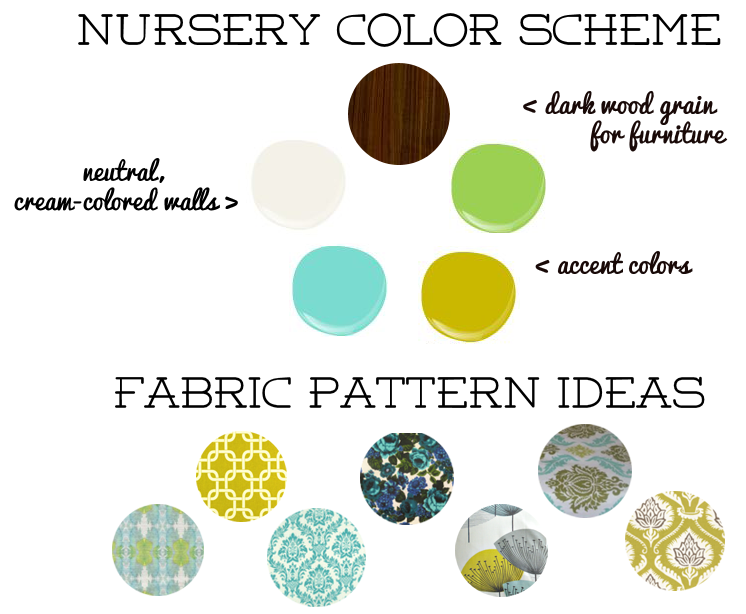 But it's taken me quite some time to get around to actually working on the room. (Although I place a lot of that blame on
my impromptu hospital stay
and
kidney calamity
for much of October.)
Finally, though, it's coming together. It's still not finished yet, as I regroup and try to figure out how I want to tackle the artwork and wall decorations for the room. (Which I'm beginning to realize
seems always to be a hang up for me
when I'm decorating any given room.)
At any rate, progress is being made, so I wanted to share a progress report with you...
In
my mood-board post for the nursery
, I mentioned that I wanted to go anti-nursery and paint the walls cream. I have to admit that
I love cream walls
. (That was something I always loved about apartment living--walls were always painted neutral colors, of which cream was often a popular choice.)
But I always chickened out of painting my own walls white or cream. I am not quite sure why, if it feels like a waste painting a wall white when you could be painting a vibrant, splashy color, or if I don't trust my own instincts.
With this room, though, I finally committed to giving my love-for-white-walls life. After doing some research on paint colors, I picked the hue "
Swiss Coffee
" from
BEHR
, which they sent me to spruce up the baby's room. The name makes it sound like it would be tan, but it is actually the perfect shade of milky cream. I like it because at first glance, though it looks white, it has just enough cream in it to soften it up and keep it from being stark and sterile. In fact, "Swiss Coffee" is one of their most popular shades for cream!
And since we were DIY-ing this project, we picked their
Premium Plus Self-Priming, Zero VOC and Low Odor Interior Paint
, so that we wouldn't have to worry about me breathing in any pesky fumes that might hurt the baby. Plus, they offer it in an eggshell finish, which is a good finish for kids' rooms since it is easy to clean!
Here's what the room looked like before we painted it (previously it served as
our home office
, which I featured in
this post
):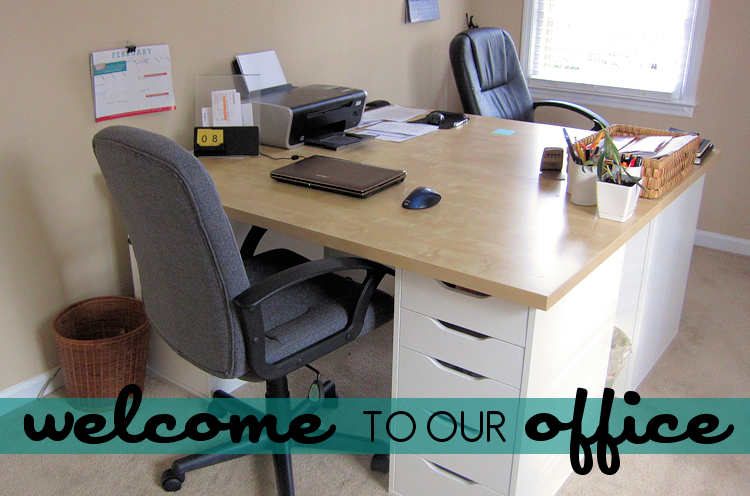 Those tan walls may not look it in the photos, but they were not in great condition. There were quite a few scuff marks and holes and
glow-in-the-dark-stars
that had been painted over (instead of peeled off before applying the paint). Fortunately, with a little spackle and two coats of the BEHR paint, all those imperfections melted away—even the dozen or so glow-in-the-dark stars that I wasn't able to scrape off!
Then, we started moving the furniture into the room, making use of as many good-quality hand-me-downs as possible to save money.
Here's what it's looking like now: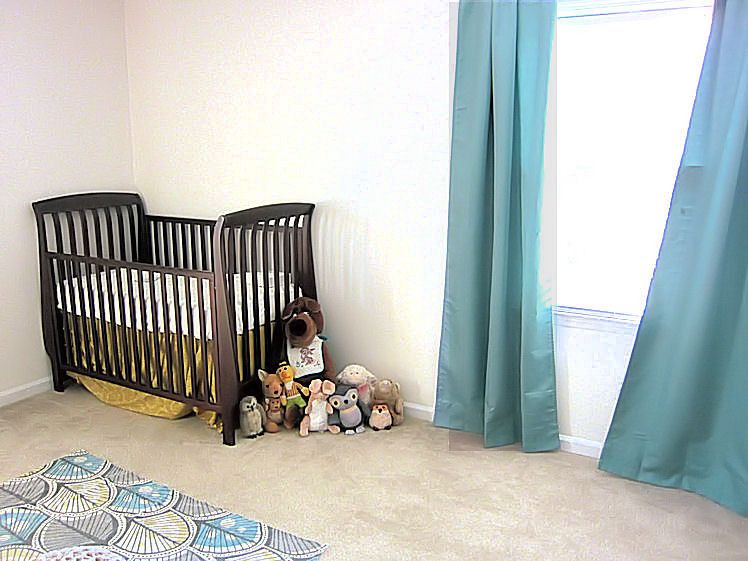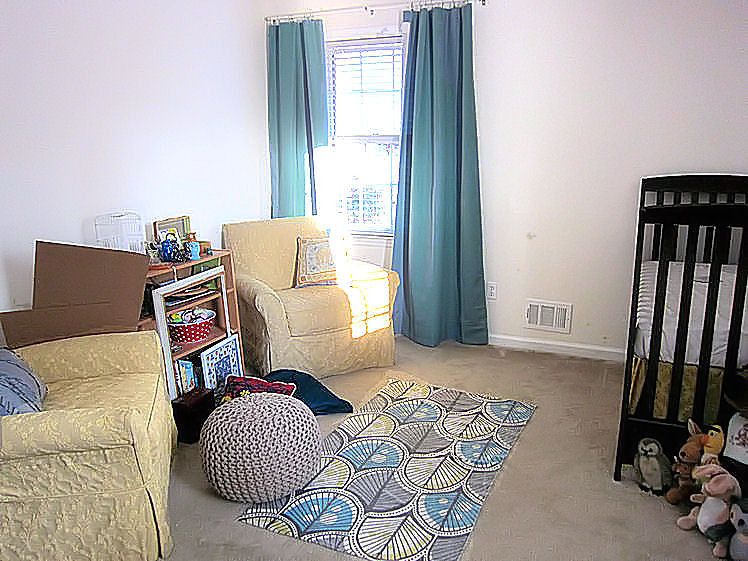 I love how the creamy walls makes the yellow and teals of the accents pop and allows me to have more fun with those accessories.
And, don't worry; I'll share more specifics about the room in a later post and keep you updated once I make some decisions on the artwork. But so far, I am loving how this room is coming together and heralding the arrival of our little girl, waiting in the wings!
Related Posts
Brainstorming Decorating Ideas for the Nursery
What We've Done Around the House So Far