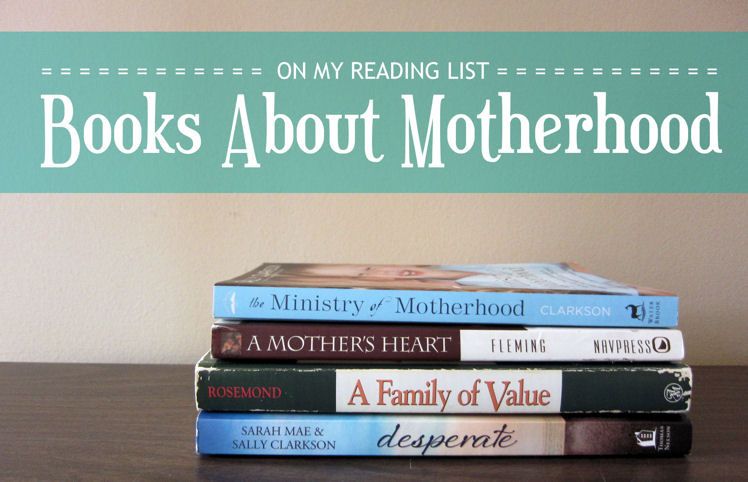 I've shared some of
the parenting books on my reading list
and
others that I've picked up from the library
to in preparation for having our little girl in just a few weeks.
Well, those titles have pretty much all been of the practical ilk—about things like how to breastfeed effectively and learn sign-language to communicate with your baby.
To me, however, raising a child goes beyond those things. Motherhood is sacred and I firmly believe that the Bible doesn't lie when it says that children are a gift from God. So, as I embark on this journey, I want to look to Him for guidance and grounding. It's a calling that I know will only prove fruitful when God is the one who's at the root of it; when I'm parenting for His sake and in line with His Word.
So, to that end, I've collected a handful of books about godly parenting that I'm looking forward to reading now but also as my little girl grows and the daily pressures and frustrations mount. I know that I will come to rely on these words of encouragement more and more as the hardships of parenting build, so I'm glad to have my arsenal ready and waiting.
Here are the books I've picked out so far:
Desperate: Hope for the Mom Who Needs to Breathe.
I've actually already started reading this book (which I received to review from BookSneeze). The set-up of it is unique; one young mom honestly shares the struggles she faces as a mom with her mentor, Sally Clarkson (who wrote another of the books on my list, below). Sally provides encouragement to the young mom, Sarah Mae, and shares how she worked through the very same struggles when her children were young, as well.
This set-up goes to show that these struggles affect many (ie, you are not alone!) as well as offering insights about how to go about dealing with them in a godly way. I especially enjoyed the encouraging chapter on dealing with other people's opinions about your parenting choices (which I've already experienced some of, even just being pregnant!).
The Ministry of Motherhood: Following Christ's Example in Reaching the Hearts of Our Children.
From the back of the book: "Using biblical wisdom and practical teachings, Sally Clarkson shows how you can make a lasting difference in your child's life by following the pattern Christ set with his own disciples–a model that will inspire and equip you to intentionally embrace the rewarding, desperately needed, and immeasurably valuable Ministry of Motherhood."
A Mother's Heart: A Look at Values, Vision, and Character for the Christian Mother.
From the back of the book: "Being a mother is an important job, but one that can easily feel frustrating and unrewarding. Jean Fleming shares her hopes and frustrations about motherhood in A Mother's Heart. She'll show you how to distinguish between your role and God's role in raising children, explain how to take a spiritual inventory of your child's life, and teach you to pray effectively for your child. She'll also help you be thankful for your child's strengths and weaknesses. You'll be blessed by her insights as you lean how to develop godly values, vision, and character-and how to instill those same qualities in your children."
A Family of Value.
From the back of the book: "John Rosemond's A Family of Value presents a critical view of the child care literature of the past quarter century and argues for an end to overindulgent parenting and a return to the goal of instilling moral values, such as responsibility, respectfulness, and resourcefulness."
Related Posts
Some of the Parenting Books I've Read So Far
Baby Reading List: Library Edition