With it being a holiday weekend and all, I've committed myself to spending this weekend relaxing. You can see the vestiges of this all around me, in papers not put away, dishes waiting to be washed, pillows tossed aside, which I caught here in photos to share. Because life is not meant to be perfect and mine certainly is not.
(Consider these the lived-in versions of the photos featured in
the Apartment Tour
that I showcased a few months ago!)
Really, this is nothing all that different from any other day. There are always piles of paper and always dishes and clothes to be washed. Really, the only difference is that I guess right now, I have the excuse to say that it's intentional.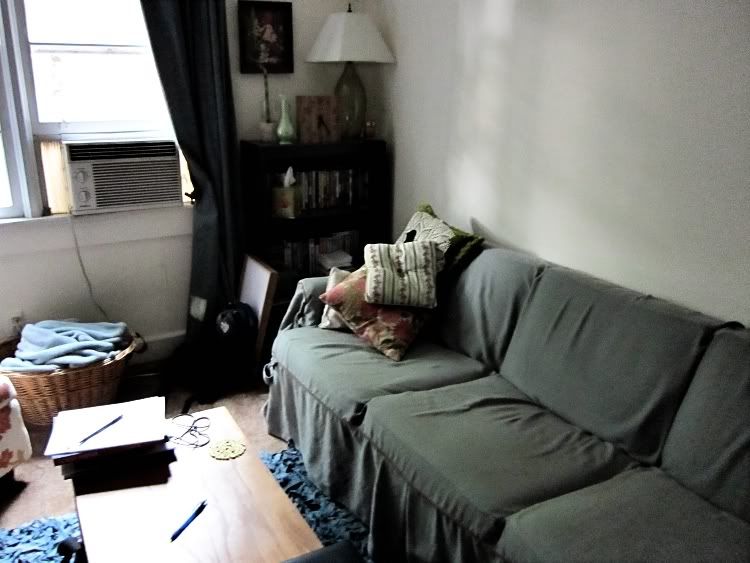 This morning as I looked all around at these little souvenirs of my laidback homemaking, I smiled.
I smiled because I'm
okay
with these little, tiny messes. Instead of flitting around, picking up and putting away like my life depends on it, I'm able to see these piles and mounds and spills and not really take notice of them. A clean house can be really stressful when you live that way, and there was a time when that was how it was for me.
But somewhere along the way, I've learned the beautiful art of letting go and tending to the other things in life that matter much more.
Like relishing this weekend of rest. I hope you are doing the same!
(Doesn't that verse just sum it all up? I think so!)
Related Posts
Cooking in Real Life: This is what it looks like...
Learning to Live Proverbs 31: Cultivating the Art of Resourcefulness