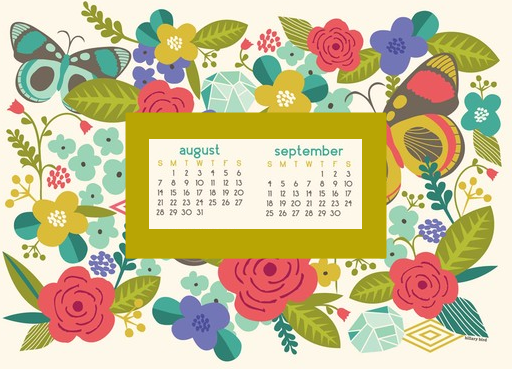 It's unbelievable to think that another month has flown by. But, I guess that's the way it is, and now we're coming down the stretch toward autumn. I know it won't be too long before I'm wishing for the hot heat of summer again!
August was a fairly uneventful month, all in all. My husband and I made it a point to take
a couple of hikes to nearby parks
and soak in the scenery. We climbed one hulk of a hill that overlooks the city: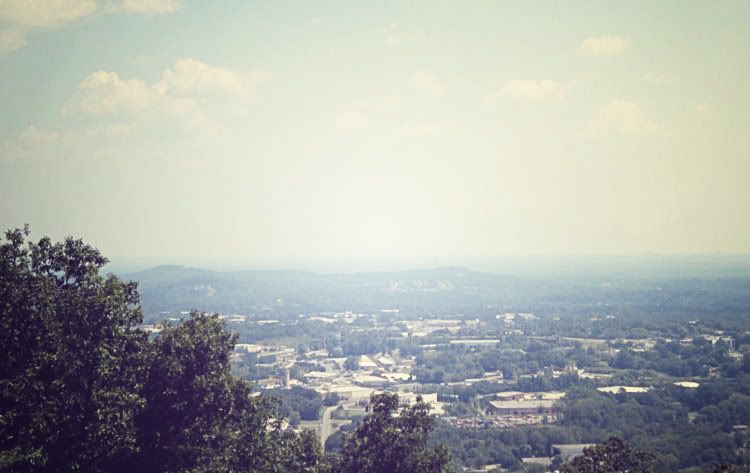 We also joined a new community group at our church, where we're (so far) the youngest couple in attendance. But I actually love that, because I find that it gives you so many opportunities to soak up lots of wisdom from men and women who are decades into their faith and family lives. It's also such an encouragement to be surrounded by folks twenty, thirty years older than you who still treat you like an adult and actually enjoy your company. That kind of friendship is such a blessing!
This month was a nice month for my freelance writing. Most of the articles won't be coming available on newsstands for another couple of months, but I did write one online exclusive for the magazine I used to work for, which
you can read here
. It's about a graphic designer who specializes in packaging for the food-and-beverage industry. I love all the neat people I get to meet and things I get to learn through my writing!
As for September, I'm looking forward to the hot weather tapering off. The scorching sun from this past month withered most of
my little garden
to smithereens before I wised up and moved them to a shadier spot. But the damage had been done and all the fruit-in-process died off. I ended up digging up the remnants and planting new seeds, in hopes that this next round will fare better. Always a learning process!
I've also been hacking away at attempting more DIY projects (including making my own root beer and bodywash!), which I look forward to sharing in future tutorials on here soon. Also, you can expect to see some more posts in the
Secrets of a Newlywed series
, from myself as well as some great bloggers I have lined up. If you haven't submitted a post and would like to,
get in touch with me
and I can give you some details.
I hope August has treated each of you kindly.
What are you looking forward to in September?
Related Posts
Capturing the Sights & Sounds of Right Now
How My Garden is Growing After A Month