Curious about how
my container garden
has been going?
I'm definitely no green thumb, but fortunately, my plants seem to be showing progress thus far.
It's been about 3 weeks since I planted my garden with lettuce, spinach, carrot, cucumber and bean seeds
. (If you missed the post with
step-by-step instructions on starting a container garden
, catch up
here
.)
Since then, I've been documenting the growth of the various crops every couple of days.
It will still be a few more weeks before any will be able to harvest for food. In the meantime,
here's a look at how my garden has been growing, crop by crop over the course of these first few days: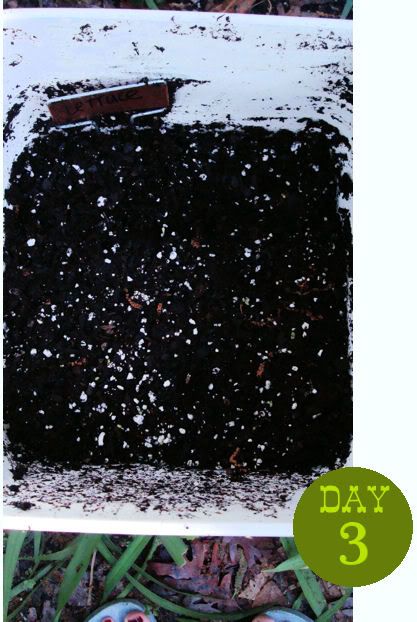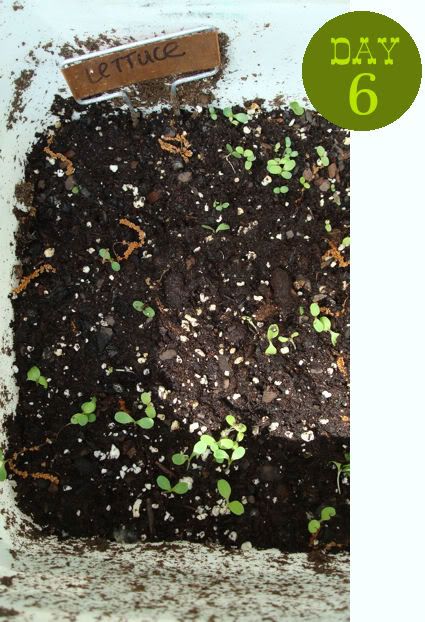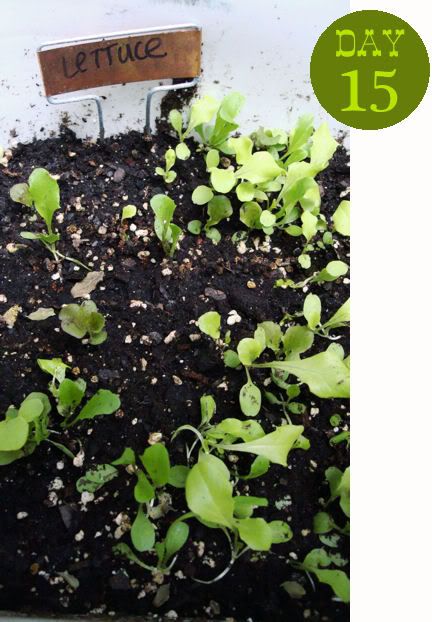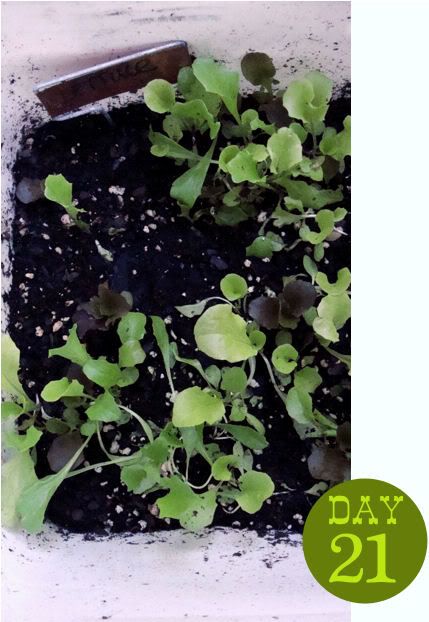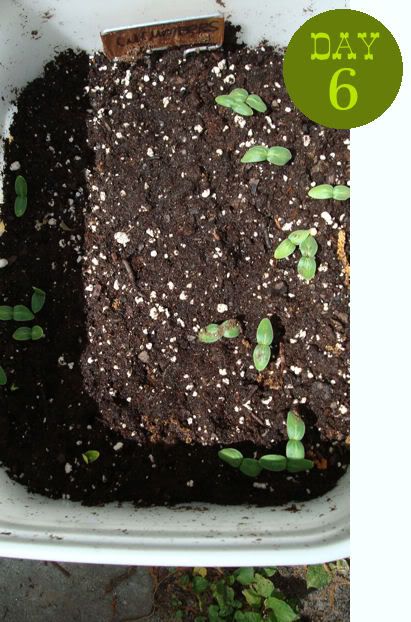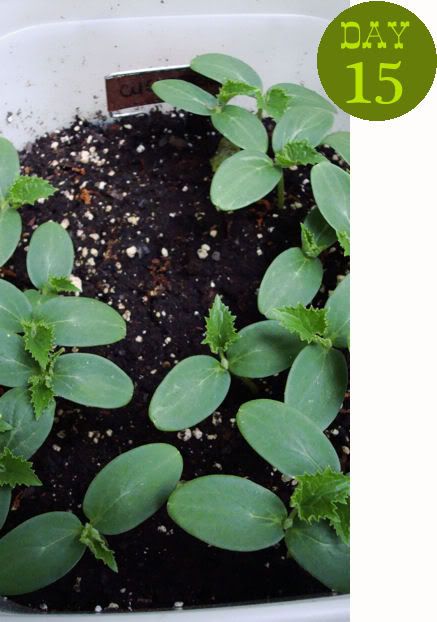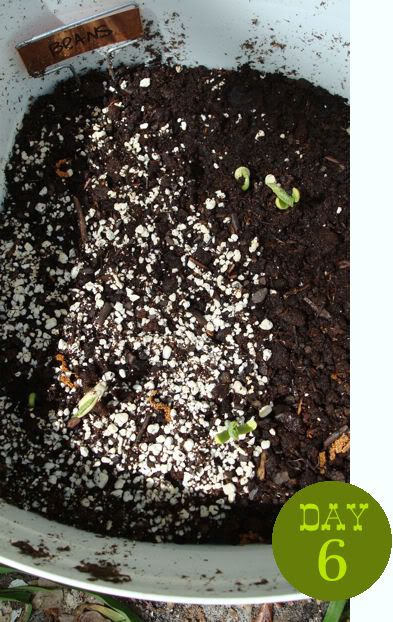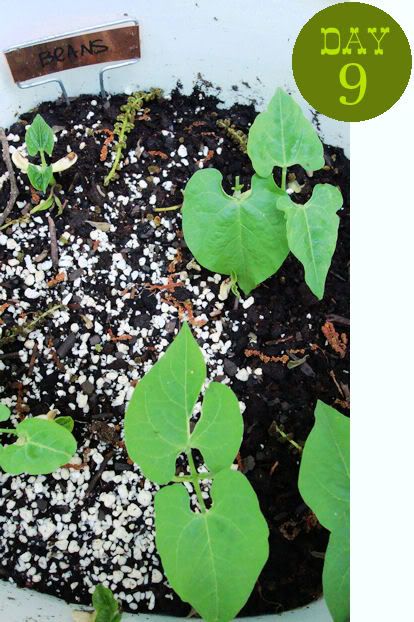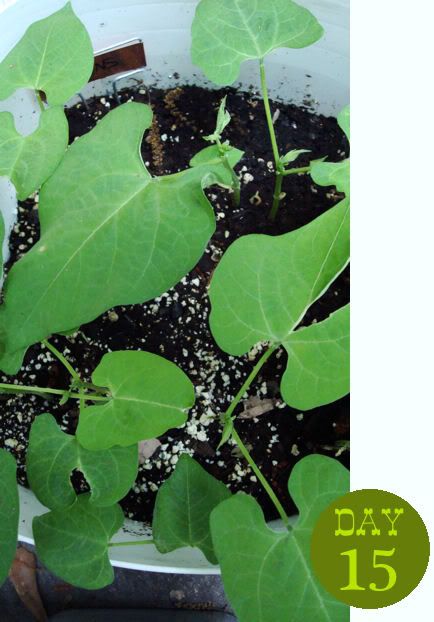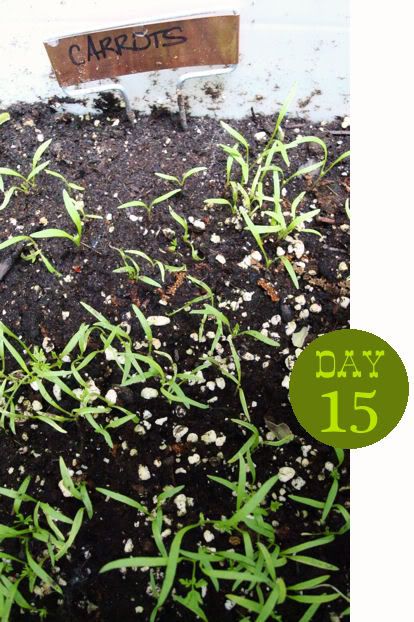 (I forgot to take a picture of the carrots on Day 6. Oops!)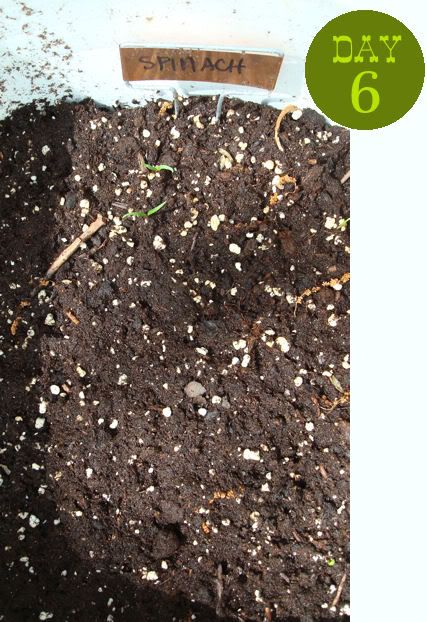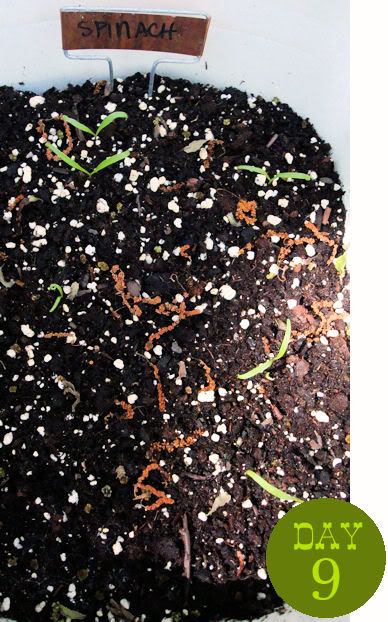 (The spinach is the most lackluster of the crops, so far. I'm not sure why it's so spindly and sparse. I decided to plant a few more seeds in the empty places in hopes that we'll get a decent yield eventually!)
Related Posts
Starting a Container Vegetable Garden