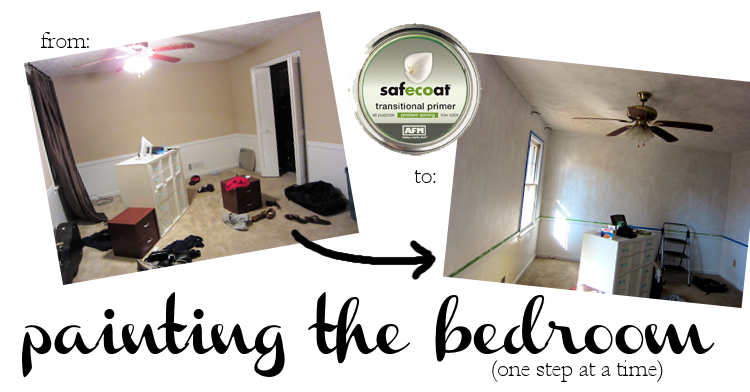 We are not the most ambitious of homeowners, my husband and I.
Exhibit A: The fact that we picked out the paint color for our bedroom the week before we signed the contract on the house. But when it came down to actually painting it, well, we kept pushing it off, even though we had set up our boudoir in the house's smallest room, what will eventually be the guest bedroom.
You'd think the fact that we were living in a room that was nothing more than a bed and a lamp without a lampshade (the life of luxury, friends!), that we'd be motivated to get the paint up pronto.
It finally wasn't until New Year's Eve that we bit the bullet, holed ourselves up in the room and started painting.
Here are some before pictures to refresh your memory: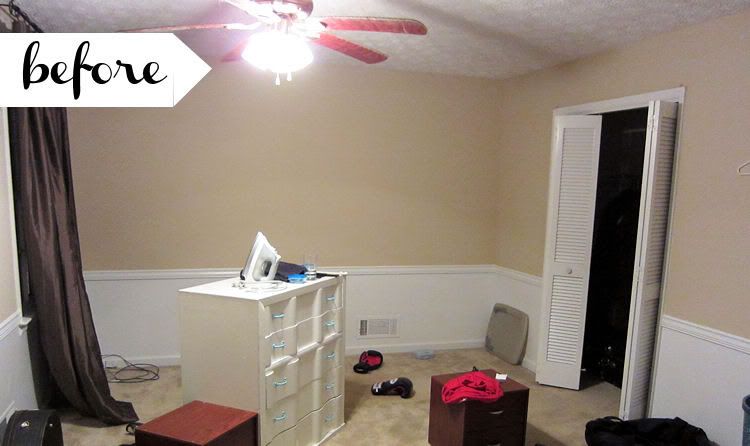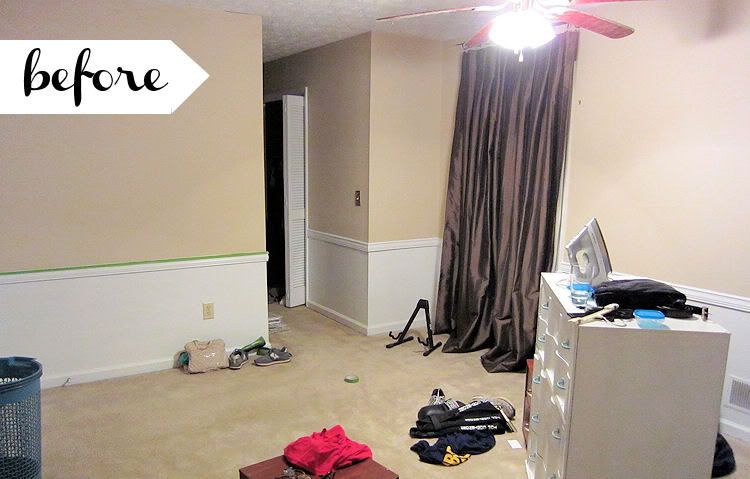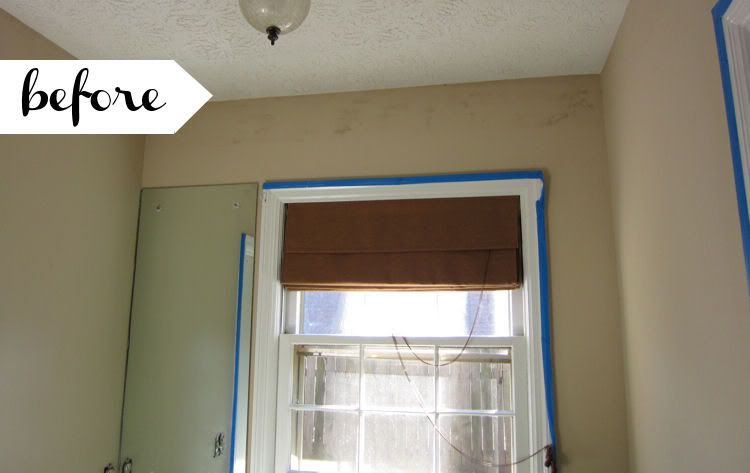 (
You can see more "before" pictures of our new house here.
)
With the goal of using paints that are both safe for the environment and for our health, we turned to a brand that you might not be familiar with but that has gained a reputation for being a premium product without use of any toxic or malodorous chemicals:
Safecoat
.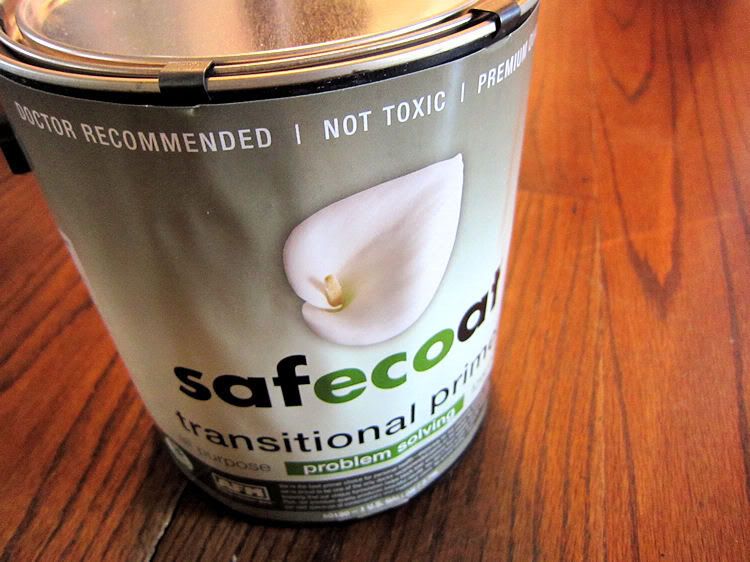 You might have to search to find their products (for instance, there's only one store in Georgia that sells their paint), but it's worth it when you consider their good-for-you health claims:
Because their naturally low-odor paint blocks toxic emissions from seeping into the environment and does not include formaldehyde, ammonia, acetone or a list of other carcinogenic/hazardous materials (which other low-VOC paint brands may count among their ingredients), their products are specifically recommended for those who are chemically sensitive (my husband falls squarely into that category) and is a doctor-recommended paint. In fact, many hospitals and schools use Safecoat paints because of this. According to their website, they claim that it's the least toxic product of its type.
They sent us a gallon of their
transitional primer
, which serves as a good stain blocker for covering up a myriad of eyesores, whether knot holes, oils or stains that can bleed through to the surface with traditional waterbased paints.
With 2011 ticking away, we took the first step of painting our bedroom and started priming. While there was a slight but noticeable smell, it was not overpowering and didn't bother my husband, who is extra sensitive to chemicals and smells.
The paint went on easily and because it's waterbased, was easy to clean up if we accidentally dripped or went over the painter's tape. That is one of my favorite things about the prevalence of waterbased paint—it's so forgiving!
We worked at painting for the next few hours, and we still had half a can of the primer leftover, which goes to show the paint provides great coverage.
Here's how well it covered up the walls: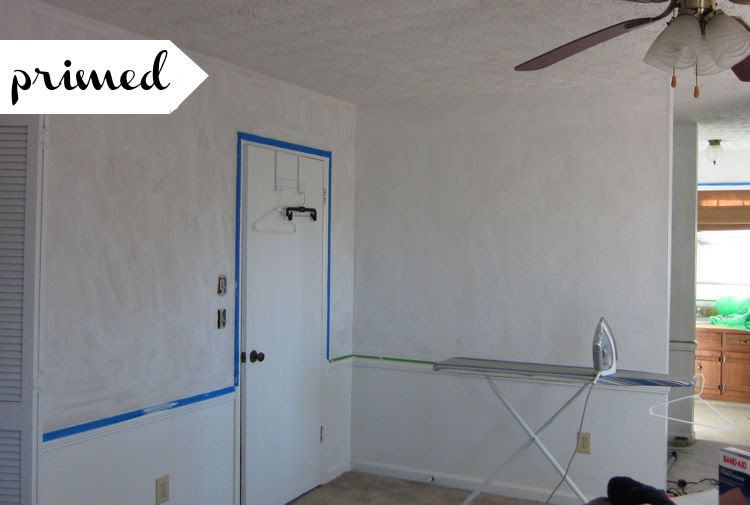 So, then, with the primer drying on the walls, we celebrated the New Year like the homeowners we officially are: We went to bed around 9pm, whooped from our DIY workout!
And now? Weeks later, it still looks the same. That's where our ambition has faltered. Hopefully, not for much longer, though. I'm hoping it's something we can throw on the to-do list this weekend. And finally start sleeping in our real bedroom. Talk about sweet dreams!
If you're interested in learning more about Safecoat's line of paints—which includes the transitional primer that we used but also a variety of interior and exterior paints, stains, sealers and more—you can visit their website or check out their map to locate the closest dealer near you.
Related Posts
The Process of Turning a House into a Home
Dishes and Papers Pile Up, and I'm Okay With That...