Tacos have always been a mealtime staple around here, usually making a weekly appearance on our dining room table.
We've experimented with the different salsas we buy, testing out ones made with everything from mangoes to garden veggies. One of our favorites that we came across was a corn chili salsa from Trader Joe's, and we always added a little spoonful of it to our regular tomato salsa.
The thing I loved about this corn salsa was that it gave the dip a sweet kick, a nice twist on your typical tex-mex. We went through jar after jar of this until I turned it around, looked at the ingredients and thought to myself, "I bet I could make that myself…"
After doing some research online (and a couple of trail and errors in the kitchen!) I finally hit the jackpot with an easy corn salsa recipe that is every bit as good as our favorite storebought variety, but made in my very own kitchen.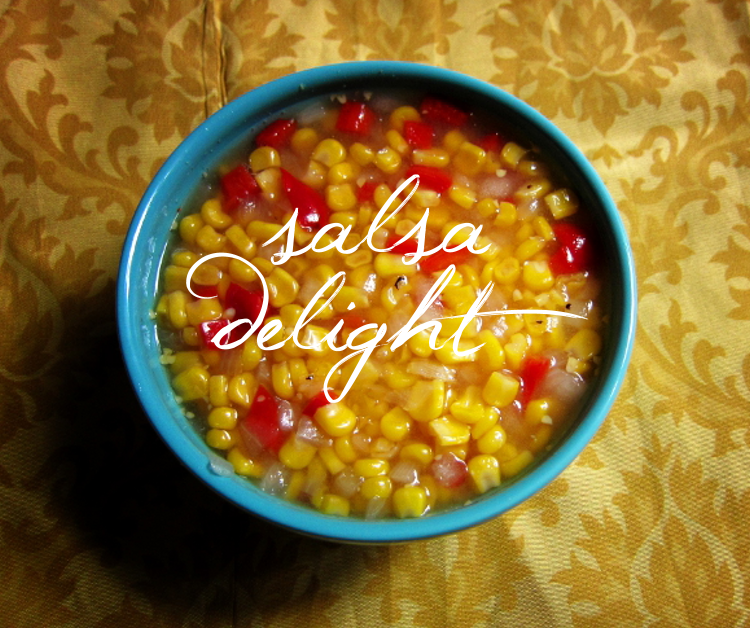 2 cups corn
1 cup onion
½ sweet bell pepper
½ jalapeno pepper
½ cup sugar
1 Tbsp. salt
¾ tsp. ground mustard
¼ tsp. Pepper
¼ tsp. cumin
Mix all ingredients together in a sauce pan on the stove, and heat until almost boiling. Let cool and then transfer into a resealable container. Store in fridge for up to a month.
Related Posts
Balsamic Barley Salad Recipe
Homemade Corn Dogs