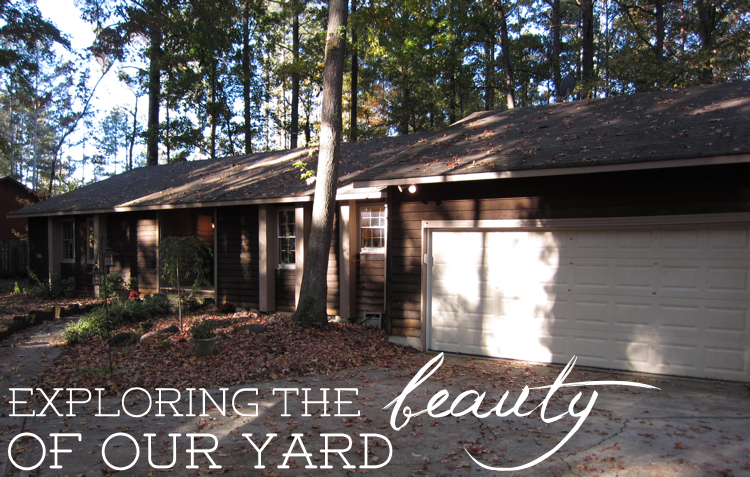 When we bought our house last November, it was the interior that sold us. (
You can see a sneak-peek at what the house looked like when we first bought it here.
) We loved that the outside was filled with tree after tree, but all the leaves had fallen and hidden the rest of the yard beneath a blanket of fallen foliage and pine needles.
So now that we are rounding the bend on almost a year of living here, it's been like a secret garden to see what pops up as each season segues into the next, to see what has been lying hidden beneath the surface.
Back in February, I spent an afternoon
exploring all the natural beauty that was hidden throughout my yard
. And then in March, I shared
an update of the new things that had sprung up
. In June, I looked at
the new sights that had come to pass as summer was heating up
.
Now, about three months later, there's still more popping up! I love the fact that even though spring, traditionally the season when we celebrate all things made new, is long past, there's still one thing after another showing up around our yard.
Here are some of the new sites we've been pleasantly surprised to find spring up around our yard most recently: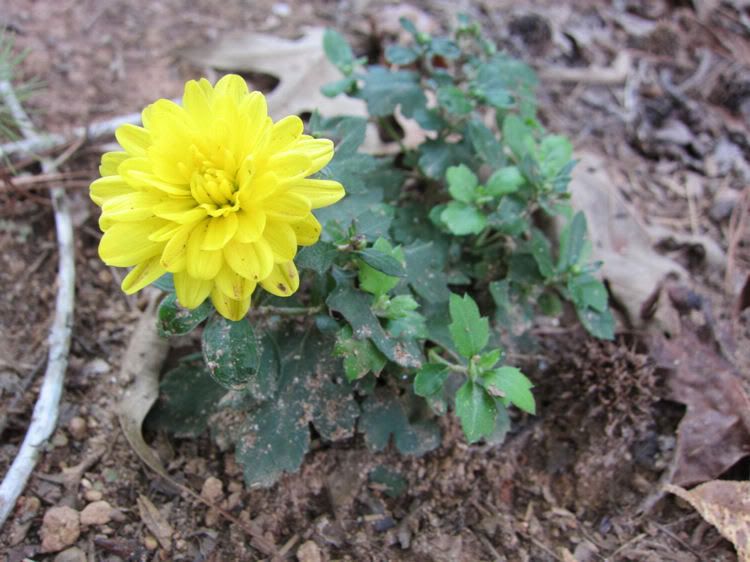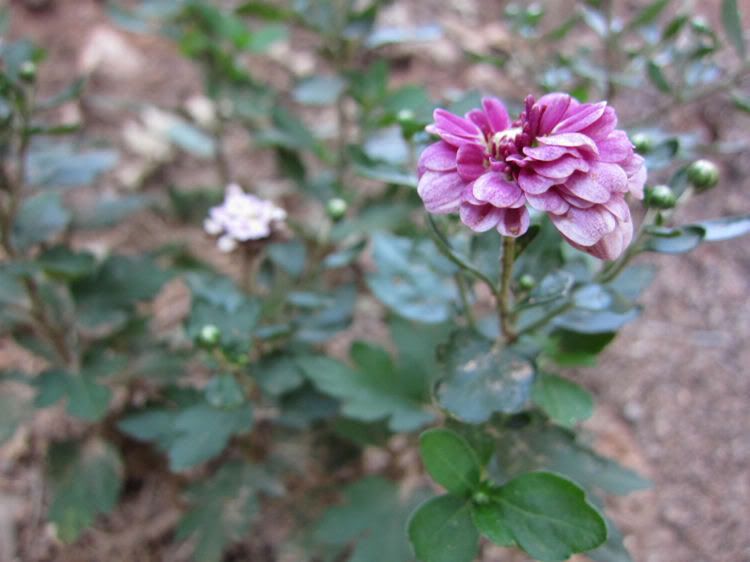 We had some chrysanthemums come up a couple of months ago, but when the heat shot up, they stopped flowering. Now that temperatures have tapered a bit, the rest of them have been unfurling a few pretty buds. Once they brown, I'm hoping to harvest the seeds to plant more for next year!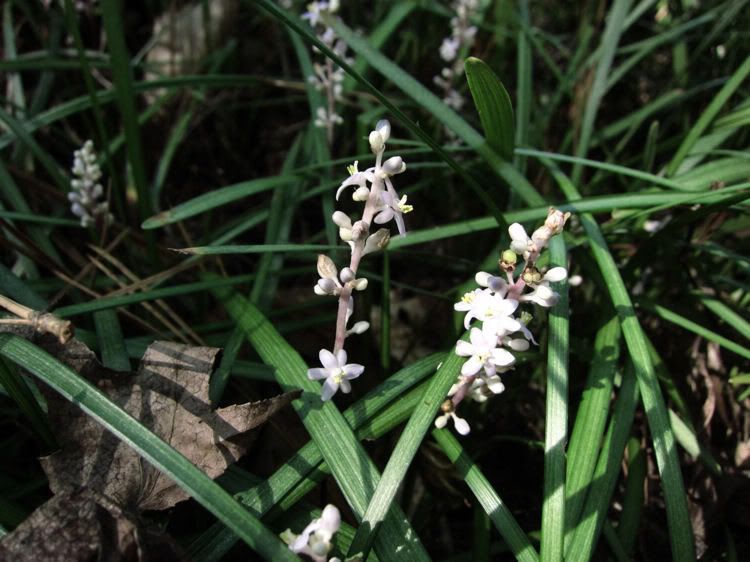 This is pretty much the only kind of "grass" that is growing naturally in our yard, known as liriope or lilyturf, which has been throwing up pretty flower stalks the past few weeks. It's a really hardy grass that lasts through the winter and is known for spreading so I'd like to transplant some of it to the more bare spots in the yard to bring in additional greenery.
But the biggest new sight that's made an appearance in our yard recently has been a slew of mushrooms! All shapes and sizes and colors have been spotted: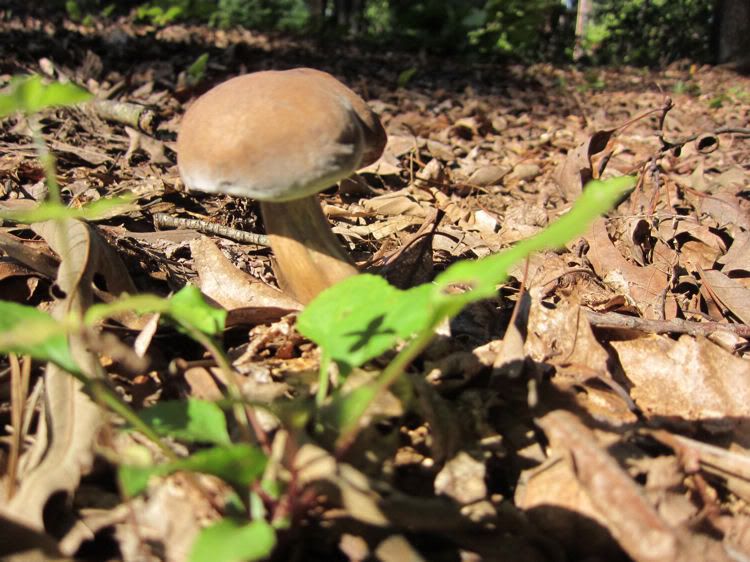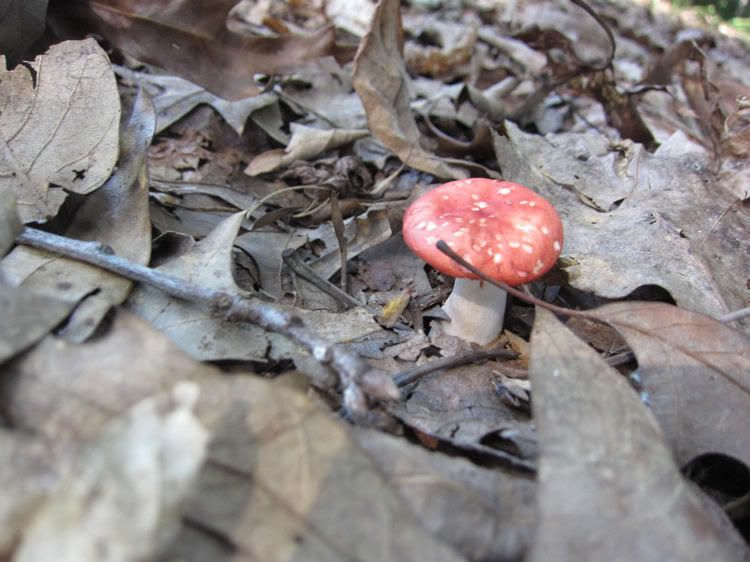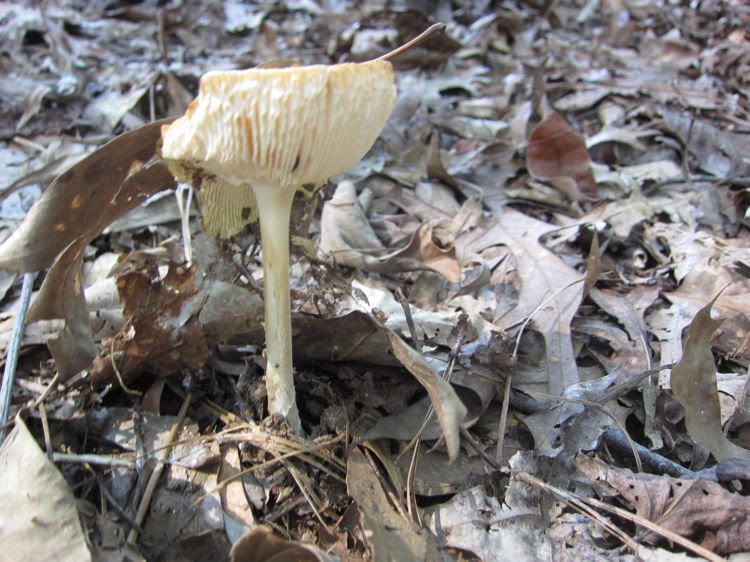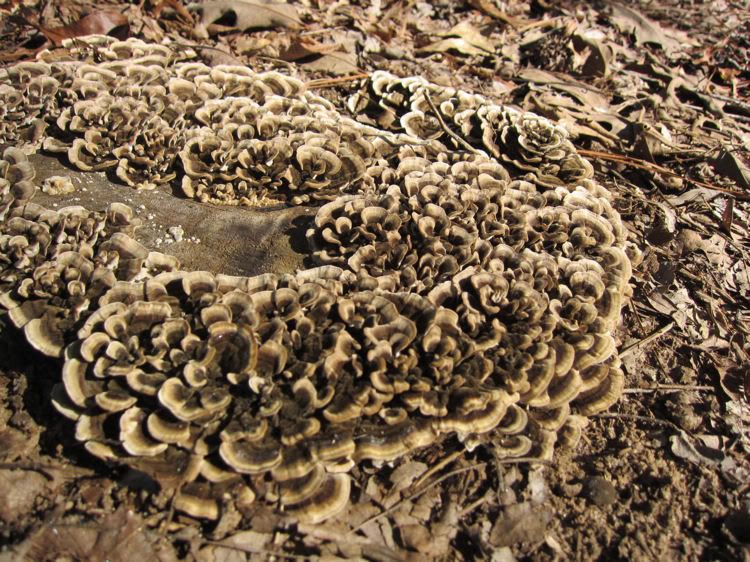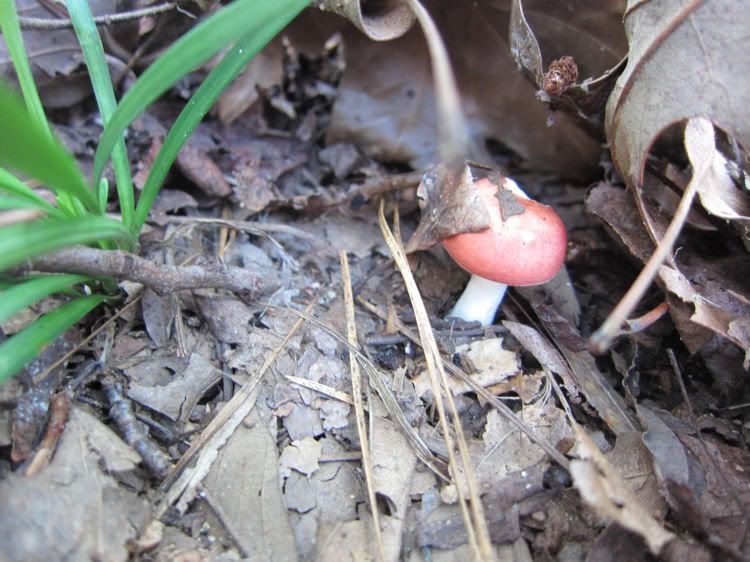 I'm also pleased to report that
the compost bin I started back in late June
is going really well! I've been faithfully adding to the bin every week or so (adding plenty of "browns" each time) and turning the interior about once a month. And it hasn't been smelly or attracting flies at all, even in the Atlanta heat, which was my biggest concern.
Much of the refuse has broken down quite quickly (probably owing to the hot temperatures), although when I turned it the other week, I did note some corn cobs that might take awhile. Also, a couple of fruit seeds (probably from an apple core or the like) had sprouted in there, so it seems the mixture should work out well for spreading around our yard next spring!
How are things faring in your yard? Any new surprises lately?
Related Posts
What "Going Green" Looks Like For Me
The Beauty Within My Own Backyard