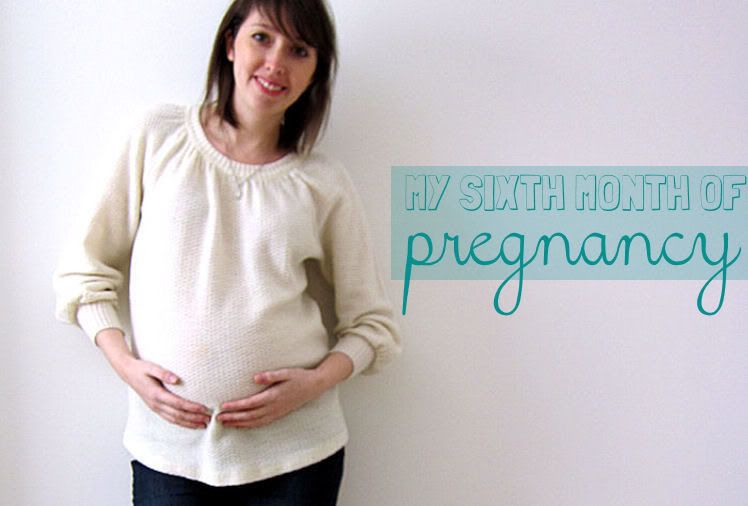 We're rounding the corner on this pregnancy, with only days left in my second trimester. Had it not been for
all the time I spent in the hospital
, then I would have agreed with all the sources who say that the second trimester is the best so far. The nausea and exhaustion of
my first trimester
was gratefully absent, and (when I wasn't
recovering from my kidney episode
) I felt pretty normal and able to do much of everything I'd done before.
(By the way, the end of my fifth month of pregnancy fell while I was in the hospital so I skipped posting an update that month.)
Here's a quick run-down of how the last few weeks or so have fared:
THE BABY.
She is now currently about the size of (evidently) "a large zucchini," weighing around 1.5 to 2 pounds and measuring 14 inches long. She is moving around as much as ever, and I've gotten quite used to all her nudges. I think that'll be something I might miss, though I also imagine if they start getting more forceful then I'll probably be glad to have my insides back to myself again once she's born!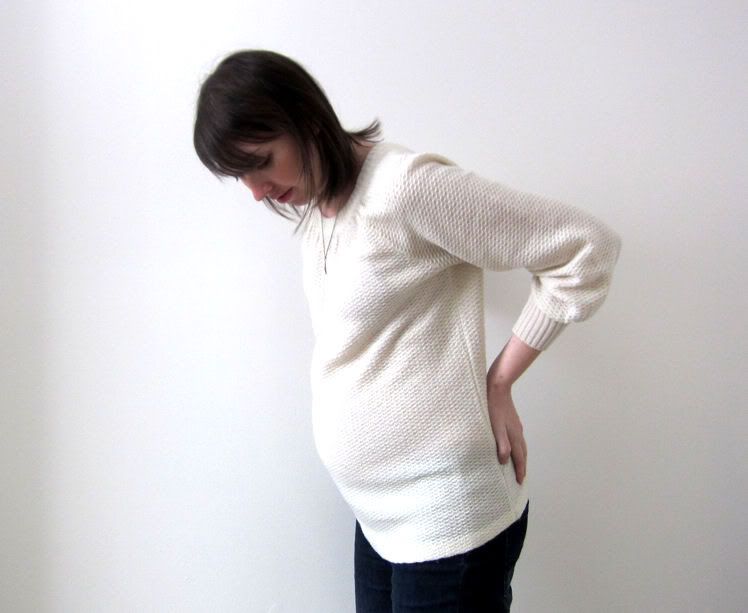 MATERNITY ADDITIONS.
I've now got a noticeable bump and have officially graduated to maternity pants. I held off for a long time, until about 24 weeks before I finally gave in, and I haven't looked back since! (
If you want to see a review of my favorite maternity jeans, click here.
) I also purchased
a maternity support belt
because I've started having some lower back pains and have heard that can help relieve it. And, for fun, I bought some
new winter boots
using a bunch of Amazon gift codes I'd saved up from using the search engine
Swagbucks
, which awards you points for online searches you do that you can then cash in for gift cards and prizes. (
If you're not familiar with Swagbucks, you can find out more about it here.
) I figure they'll probably be my last fun splurge for a little while at least, with most of our resources funneling toward the baby, but thanks to all those gift codes, the boots were a steal and I've been loving wearing them!
BABY STUFF.
We have started collecting things for the baby, starting with her nursery (which I'll be sharing an update and sneak peek of soon!). We've got the walls painted, crib and dresser assembled, curtains ordered. It's slowly coming together and getting ready for her arrival in a couple of months! I've also started picking up things for her when I'm able to find a good deal, like really cheap used books on Amazon (also purchased with my
Swagbucks
!) and
this cute, gender-neutral onesie
.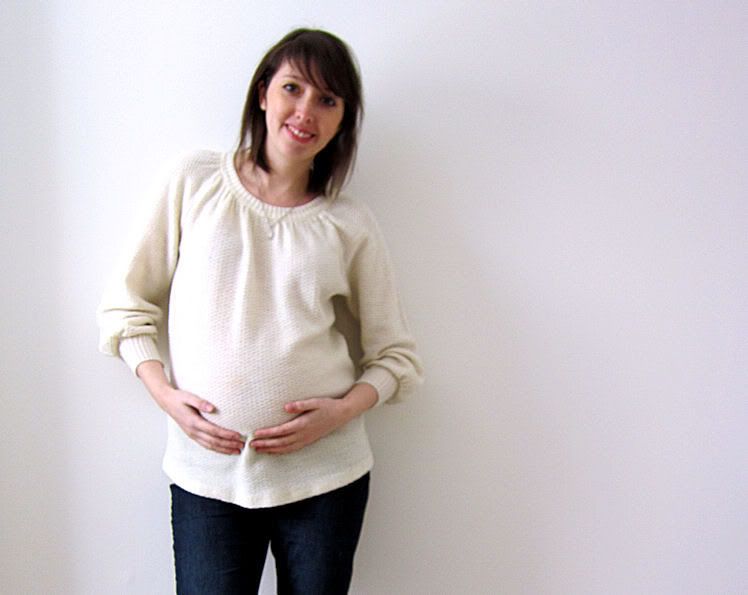 BODY CHANGES.
My body continues to grow; I'm now at the point where if I stand up straight, I can no longer see my toes! That visual has really reinforced how far we've come—and how close we're getting toward the end! My skin has also become extra dry, so I've had to take to using more moisturizer than usual to combat it. And finally, my belly button is officially losing shape, stretching out and on the verge (I imagine) of flipping out.
PHYSICALLY.
Pretty good. I ended up picking up a cold from my husband which left me down-and-out for a few days last week (runny nose, sneeze, cough) but now I'm feeling better. Other than that, I've been feeling pretty good, with a pretty healthy energy level that's allowed me to feel normal again, although I've still been clocking a lot of early bedtimes and afternoon naps!
However, I have noticed that I have become ever-so-clumsy in the past couple of weeks. I've chipped dishes, accidentally squirted ketchup onto myself instead of my plate, missed the table when I set my glass down (resulting in water spilled all over the floor), walking into walls. It really has been ridiculous. Fortunately, nothing disastrous has occurred so we've just been laughing over the episodes which sound straight out of a bad sitcom or something.
I also was able to do some follow-up tests to check on
how well my kidney was healing
and the doctor was pleased to announce that it appears that my kidney function is completely restored! Hallelujah!
I'd been feeling well for quite some time
, but it's nice to have the tests back that up, too. So hopefully we won't have any more medical issues until it's time to have the baby!
PREPARING FOR BABY.
There's still a lot on my list of things to do (like research hiring a doula, schedule a birthing class, finish the nursery, etc.) but I feel pretty good about everything that's to come. Someone asked me the other day if I felt ready yet. The truth is that I don't, but only because I have no idea what it will be like. However I'm looking forward to learning—even the hard and long and frustrating parts that will come with it. For now, I have a pretty good peace about everything that awaits us!
Related Posts
My First Three Months of Pregnancy
My Fourth Month of Pregnancy