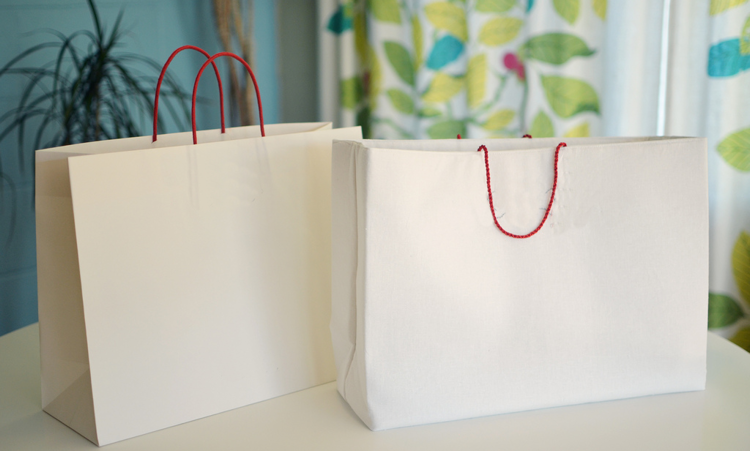 When we moved into this house, I didn't want to feel like everything had to be bought and arranged and perfectly matching from the get-go. Instead, I wanted to take my time building it up, putting my personal touches on it gradually, and slowly-but-surely turning it into a house that feels like us.
So the fact that over the past few weeks, I've found myself carrying home some big purchases almost seemed to fly in the face of that slow-but-steady pacing. What it really came down to, though, was some pretty good timing when I managed to find things that fit my style for a good price.
Want to see?
First up was buying our new kitchen table, which
I mentioned that my husband bought me for my birthday
. While our house has a formal dining room, I really wanted to have an eat-in kitchen so that I didn't have to carry piping-hot dishes through the kitchen and around the corner at every meal. Fortunately, there's plenty of room in this kitchen, so that's where we've been eating. (As for the formal dining room, we have plans to turn it into a library!)
The table we've been using ever since we got married was one my parents happened to have that was compact and could come apart—perfect for us as apartment dwellers. But now as homeowners—and we plan on staying put in this house for awhile—we wanted more from our table.
So I started making a wishlist: First was that I loved having a round table; it seems to fit that nook so well. But I wanted one that came with a leaf so that when we have company over, we aren't squished around the table, and open up the possibility that we can invite more than two people over at a time! I also wanted a white table. My first choice would be dark wood, but since our cabinets are blond and almost brand-new, I don't think those will get changed anytime soon. So a white, painted table was my next choice.
After doing a lot of research (and discovering that round tables with leaves aren't super common!), I found
this table
at Pier1, which was on sale. So on my birthday celebration day, we went and ordered it and then, a week later, trotted over to the store to pick up my big-girl gift.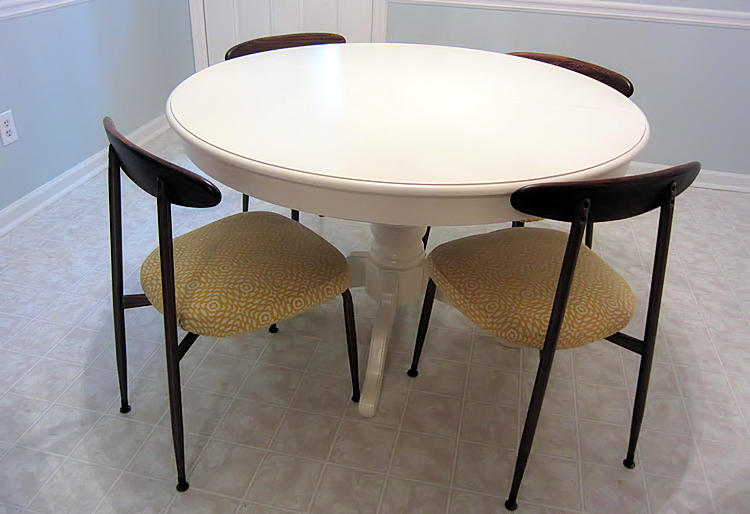 You can't see it in those photos, but when we got home, we discovered that there were a handful of little scratch and scuff marks on the brand-new table. (Hence the tablecloth that we use almost exclusively.) Cue the sad music. Fortunately, though, the store was super understanding and ended up giving me a 25% discount off the sale price to make up for the damage.
I talked it over with my husband and decided to take that extra money and put it toward buying a new bedspread, which I've been wanting for a long time now. (You can get a sneak peek of the hand-me-down floral quilted coverlet we'd been using
here
.) I knew Kohls was having a sale (when aren't they having a sale, though?) and I'd received a coupon in the mail for $10 off anything $10 or more. No time like the present to see what kind of deals I could scout out, right?
Well, I came across this bed-in-a-bag set that seemed a perfect fit for our bedroom décor: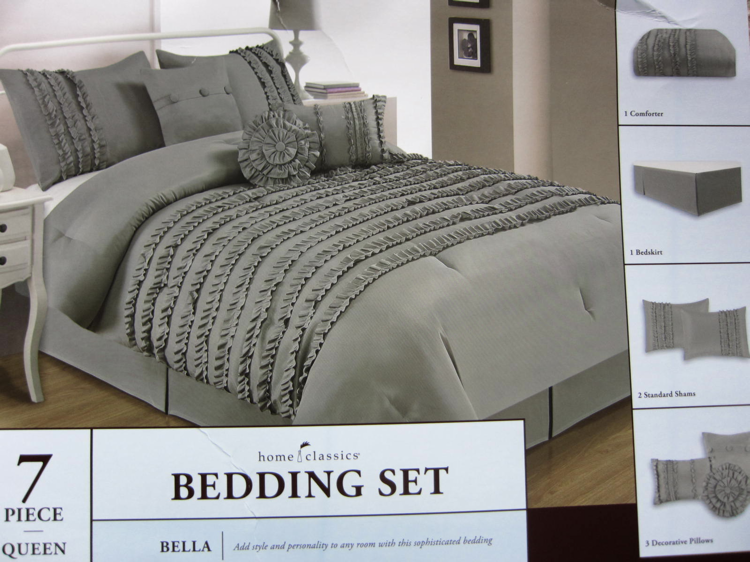 (I'd actually even bookmarked a project on Pinterest to make curtains just like these!)
I'm not usually a bed-in-a-bag person (can we say super-duper matchy-matchy?) but the price was right for the comforter alone, so everything else in the sack (pillows, shams, bedskirt) were welcomed extras!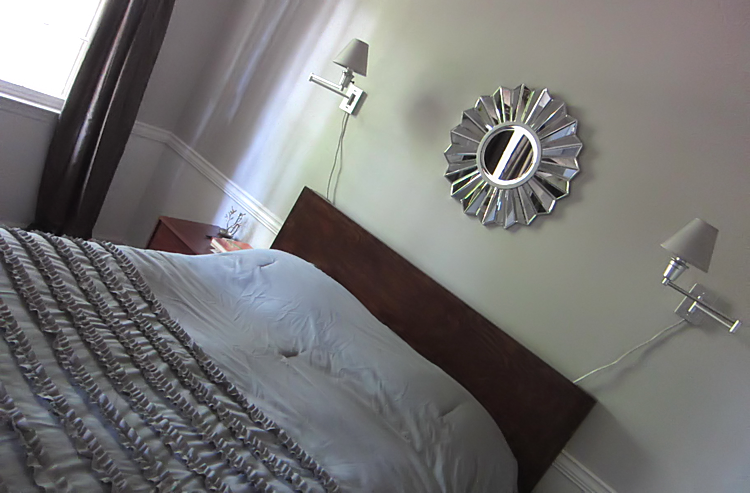 The entire set is a soft gray, which goes well with our gray walls. I'm thinking that I'd like to make some colorful, patterned curtains to add some color into the room and tie everything together. But—you know me—there's time for that!
And did you notice anything else in those photos? Well, as it turns out, while I was browsing the home section, I decided to hit up the clearance section. Imagine my surprise when I found this gorgeous starburst mirror, originally $159.99, marked down to $31.99! Add on my $10 discount, and it was like a steal. I had been trying to figure out what kind of art I wanted to put over our bed and when I saw this mirror, I knew it'd be the perfect solution.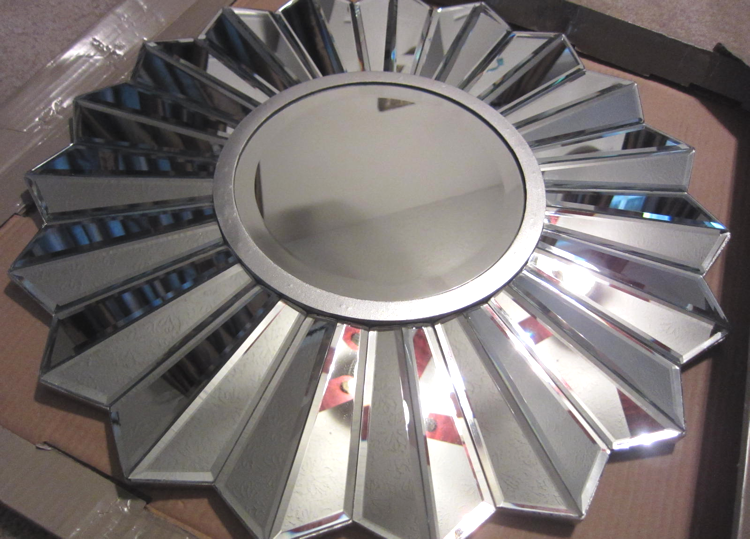 For me, this is a shopping spree. I hardly ever do much shopping outside of the grocery store, so to nab three kinda big purchases in just a week's time? Well, let's just say that's rare around here! But it all felt right and it's so much fun to see this house come together, grow up, take shape little by little.
(By the way, does anyone have any tricks for getting scuff marks off of painted surfaces? I've tried cleaning those spots on the table to no avail, but figured I'd throw it out there because you guys always seem to have some great suggestions up your sleeves!)
Related Posts
The Process of Turning a House into a Home
Recent Thrift Store Finds