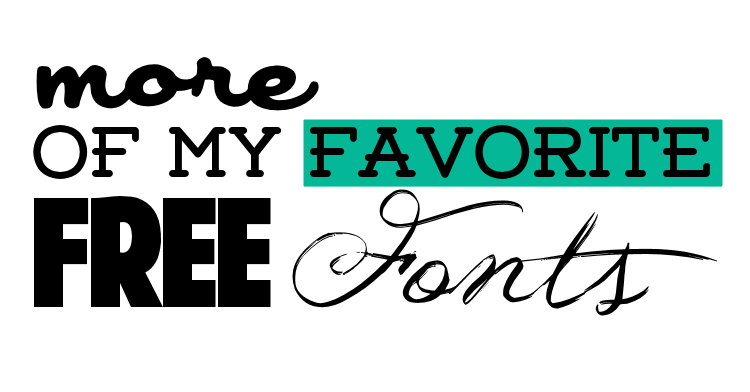 I love when bloggers share what some of their favorite free fonts are, because there are just so many out there, it can be daunting to drill down into the plethora and fish out
just
the right one.
Awhile ago, I posted
some of my favorite fonts for free download
and was thrilled to see them popping up in some of your blog posts. (I think
Lullaby
was an especial favorite for you all!
Click here to see that list of favorite fonts.
)
Well, because there are always more fonts I find myself fancying, here's another tribute to my favorite fonts of late, as well, set in a favorite
Bible verse about Jesus ministering to the people
:
CLICK HERE FOR LINKS TO DOWNLOAD THESE FONTS

What do you think: Which ones are your favorites? If you have any others that you'd like to suggest, please let me know!
Related Posts
My 4 Favorite Free Fonts Right Now
Fonts on My Blog