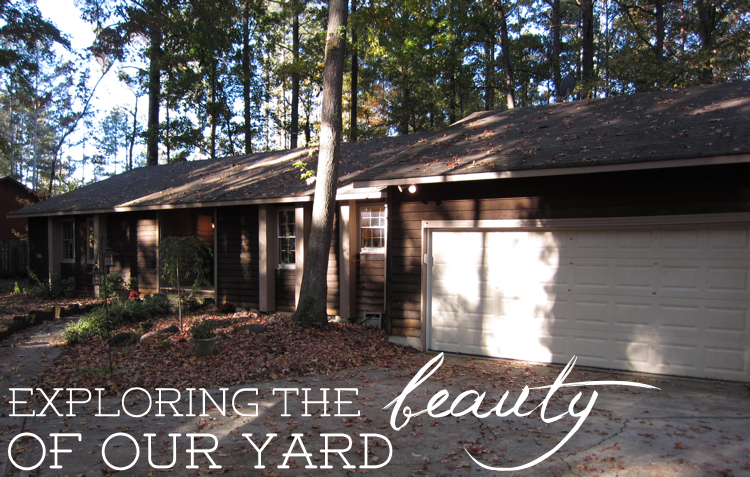 When we bought this house in November, it was the interior that sold us. (
You can see a sneak-peek at what the house looked like when we first bought it here.
) We loved that the outside was filled with tree after tree, but all the leaves had fallen and hidden the rest of the yard beneath a blanket of fallen foliage and pine needles.
So now that the weather is turning and new life is starting to come to this yard of ours, it's been like a secret garden to see what pops up, what has been lying beneath the surface unbeknownst to us, its new owners and admirers.
Back in February, I spent an afternoon
exploring all the natural beauty that was hidden throughout my yard
. (
You can see photos from that romp around my yard here.
)
It's now more than a month later, and the landscape of our home continues to catch my eye and take my breath away. I wanted to continue documenting how our yard is changing with the seasons, so here are some photos of the newcomers I've noticed around the place…
In
the post I made of our yard in February
, I mentioned that the daffodils were in full bloom and
showed some pictures of them
and how I brought them inside for
decorating our fireplace mantle
. Now, that bounty of yellow sunshine has withered away with the warmer days and all that's left are the telltale stalks of stems: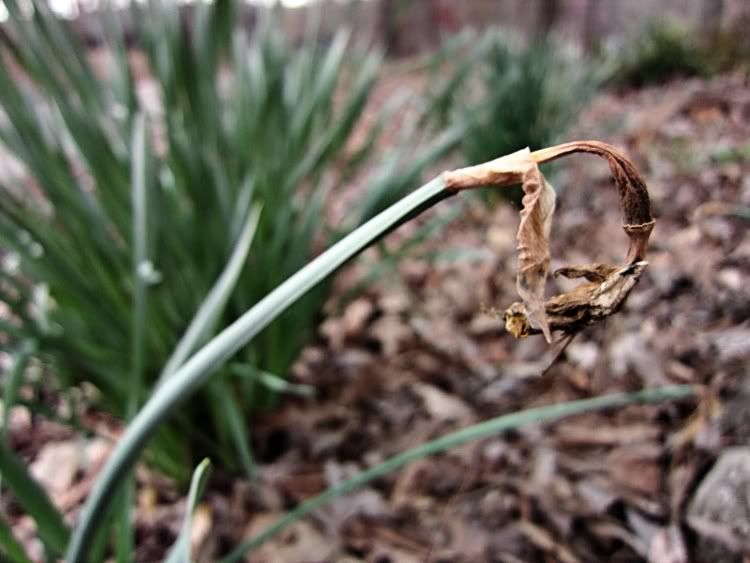 But where one flower says goodbye, another springs to life. Even though the daffodils are long gone, in their place are some others, like these vibrant numbers: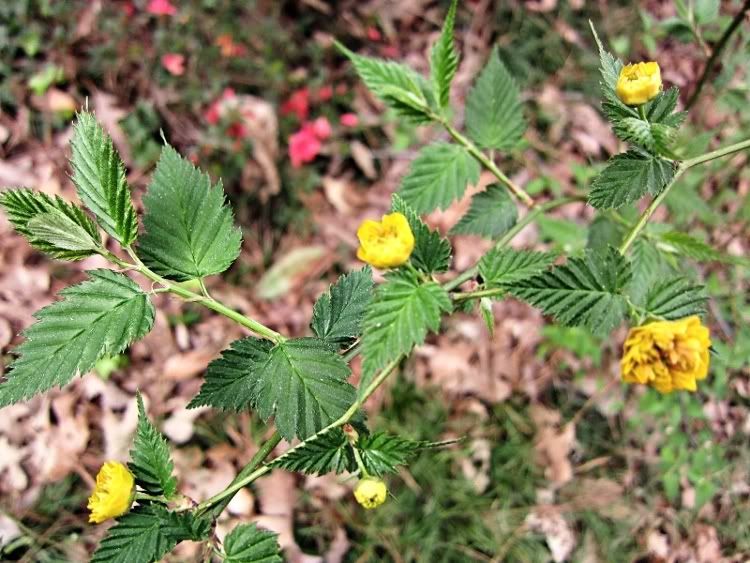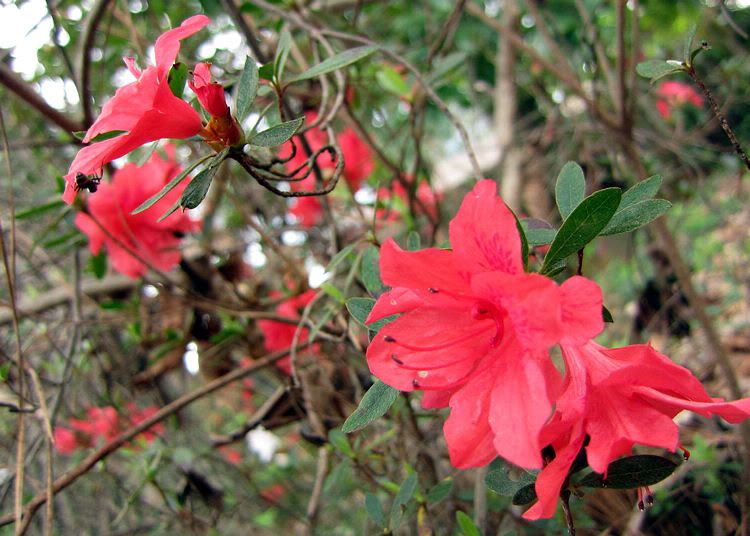 New bushes are pushing up through the brush: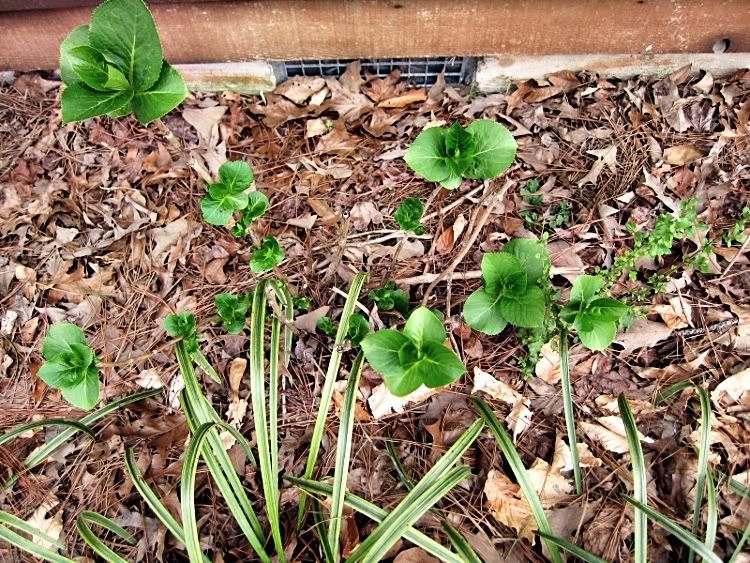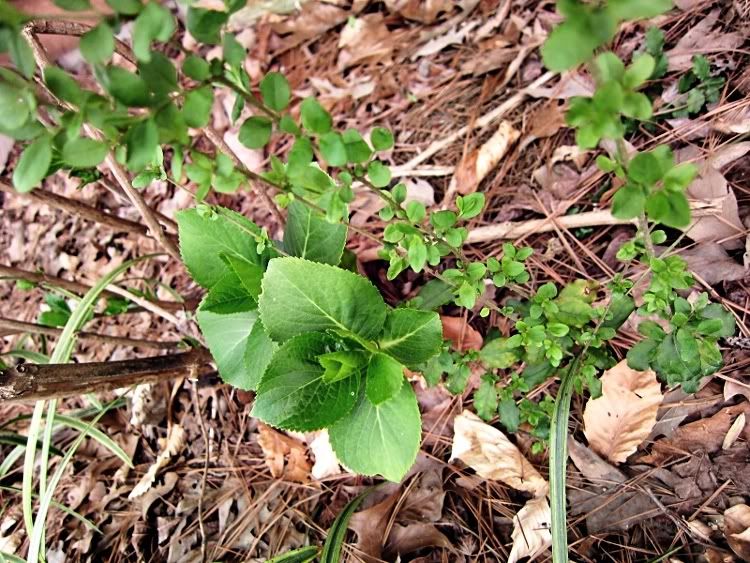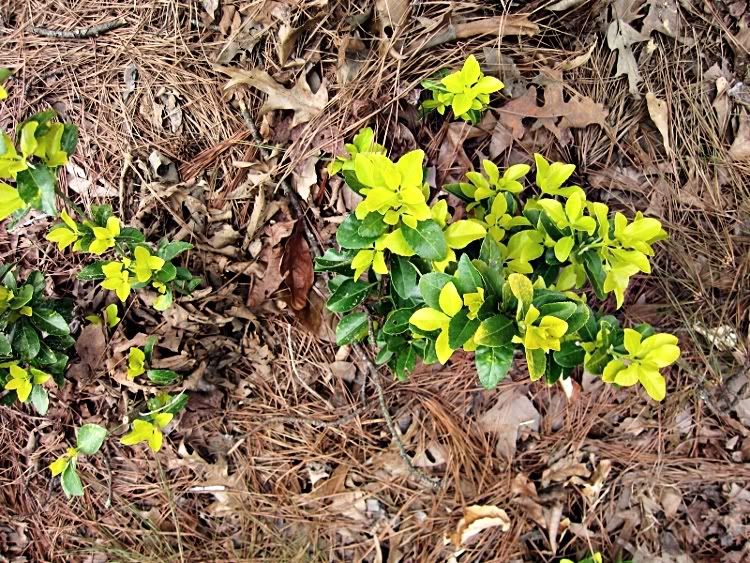 Leaves budding on the tree branches!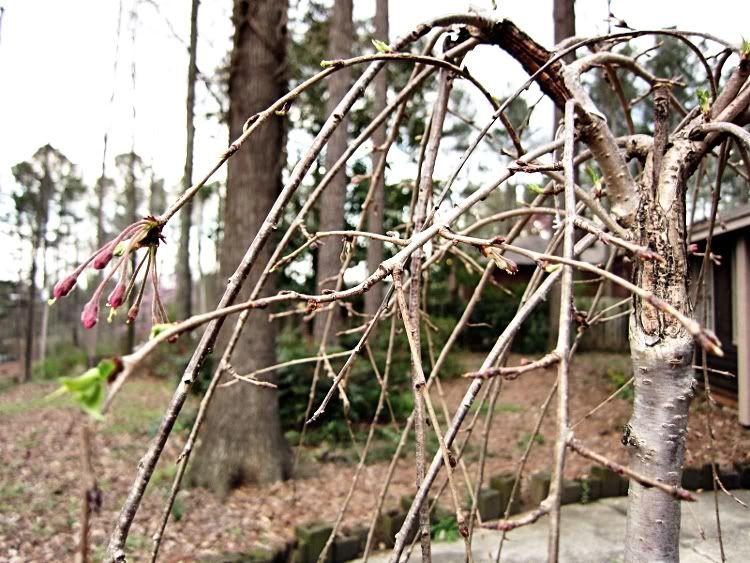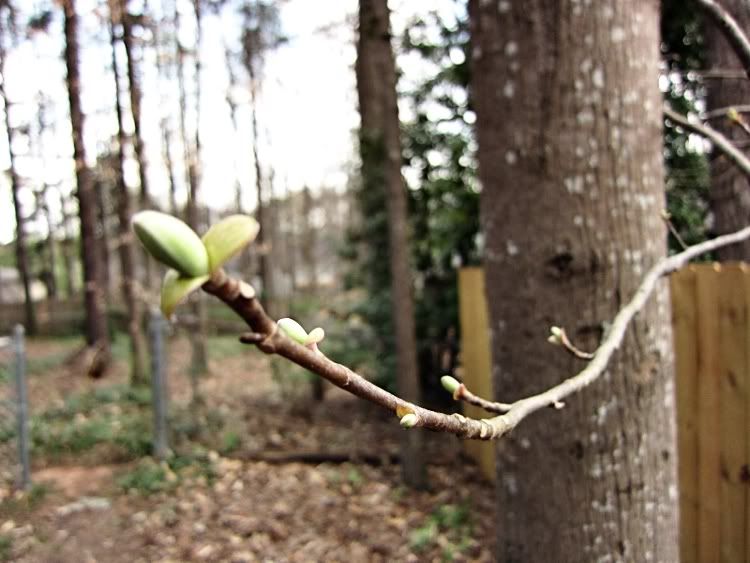 I also noticed these lovely trails of ivy climbing up some trees in our yard: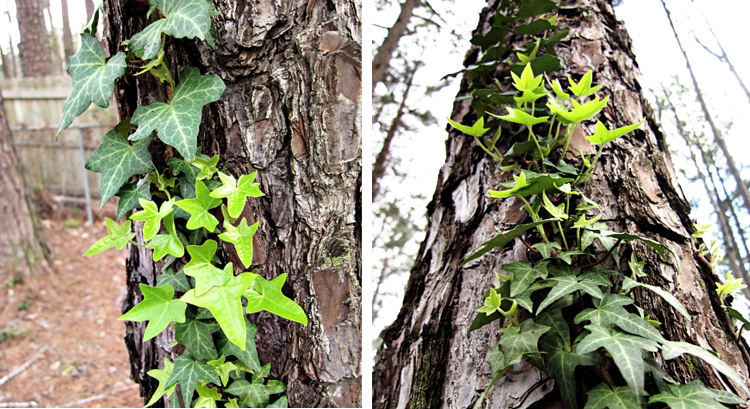 Doesn't this little under-the-tree nook look like the perfect place for a fairy to live?
I can't wait to see what else comes into bloom and unfurls itself in our yard. We also have a forsythia bush that threw out some lovely yellow flowers, but they'd already come and gone before I thought to snap a photo. Oh well, I guess there's always next year!
Any surprises popping up in your yard?
Related Posts
Decorating with Homemade Billy Ball Flowers: A Craft From My Backyard
Garden Daydreams