(This is the story of how my husband and I met and fell in love. If you are just now jumping in, you can catch up on last week's post or start back at the beginning.)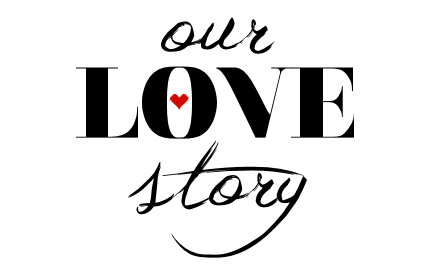 At the same time, while I was trying to
actively pull myself away from him
and fight
the attraction I had felt from day one
, there were other things going on that made that harder and harder to do.
While we were serving as adult chaperones for the youth group trip (which I talked more about
here
), I got the chance to see who this man was in a rare, close-up way. We saw each other every day, whether it was congregating in the cafeteria, meeting together in discussion groups, attending worship services together, or just hanging out as chaperones while the kids were in different sessions.
While we didn't talk too much in a one-on-one setting, I had the advantage of seeing him interact with the teens and with the other adult leaders. I remember one day at breakfast, while a bunch of the boys were goofing off and scarfing down McDonalds, he was sitting amongst their antics, calmly and deliberately reading his Bible.
As with any teen trip, there were plenty of issues that we had to deal with, from unruly behavior to flirting to picking on each other, I got to see how he handled some of those instances, how he was talking to the guys and quoted from Proverbs or explained why, as Christians, this kind of behavior was or wasn't right.
Since it was the heat of summer, I also remember one time when all the chaperones were going to meet up and we were trying to sort out details. My husband was the one who suggested that the guys get the van and bring it to pick us ladies up. Not sure the other guys were too thrilled about it, but I certainly was impressed!
So I got quite a few glimpses to see more of what he was like, in a real-life kind of way, that made me appreciate his heart more and more.
But at the time, I still was convinced that he did not like me, and as it turns out, he was convinced that I did not like him. So none of that really mattered all that much at the time—since it seemed it wasn't going anywhere. Plus, there was the fact that I'm 4.5 years older than him, so that was a big factor in him believing nothing would pan out. (That and
all the kind things I said to him so far
that summer!)
Still, something in him told him to at least try.
For some reason, even though he thought I hated him and that because I was older there'd be no possibility, he actually was interested in me and decided to ask me out anyway...
Click here to continue reading the next part in Our Love Story. You can also catch up on all the posts I've shared in Our Love Story series.
Related Posts
Making My Marriage Stronger With a Fresh Coat of Paint
A Marriage that Sanctifies