Last week, my husband and I celebrated three years of marriage, which on the one hand seems like hardly anything at all but also like forever. It is a good thing and one that still takes me by awe some days when I realize how good we have it.
In celebration, I thought it'd be fun to take a couple of trips down memory lane about the early stages of our relationship.
In case you've missed it, I have written a few posts here and there on the subject, most notably documenting
the first time we met
(which was about as unromantic as it could get) and
a lesson I learned early on in our relationship when we were grocery shopping together
as well as
how I knew my husband was "the one."
So, where to begin? Well, at the beginning, I suppose…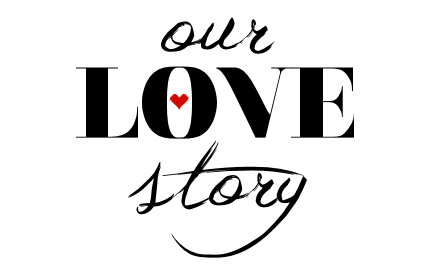 Before my husband and I even met, I was in a season of
intentionally praying for a husband
after my latest failed relationship had left me broken hearted and wounded. One of the things I determined during that time was that in my next relationship, I would not try to force anything, whether it was getting someone to notice me or try to meet him or anything. I had done that in the past and every time it had ended miserably.
I had to trust that God knew who was better for me than I did. I had dated different "Christian" guys who seemed great on the outside but on the inside, they didn't stand up to the test of how a godly man ought to act. Looking back on my past record, it was clear that I had no idea what kind of guy was right for me. I could look at his resume and say, "Well he sounds like a great Christian guy!" but then still be disappointed and hurt in the end.
So, I decided to take an incredibly hands-off approach to dating, which may or may not be the right decision for everyone. In a book I can heartily recommend,
Get Married
, Candace Watters talks about getting yourself noticed by a man you're interested in and how it
can
be done in a godly manner without overstepping a man's role as the one doing the pursuing. It's kind of that whole
Ruth-and-Boaz dance where Ruth took the reins to let Boaz know she was interested in him
—and that can be completely biblical. But for me, at that time, it was not. The Holy Spirit was telling me to step back and let him do the leading this time.
Admittedly, that proved hard to live out upon meeting my someday-husband.
From the first time I saw him (
toting a bucket filled with water balloons at a youth-group event
), I was attracted to him. I remember, I had picked up one of the youth group girls to take her to the event and when we drove in and I saw him standing there, I blatantly checked him out. I caught myself immediately, totally embarrassed, because what kind of role model is that?!
All that to say, from day one, this guy had caught my eye.
Click here to read the next part in Our Love Story.
Related Posts
Secrets of a Newlywed: Make Your Marriage a Priority
Remembering Our Wedding Vows