(This is the story of how my husband and I met and fell in love. If you are just now jumping in, you can catch up on last week's post here or start back at the beginning.)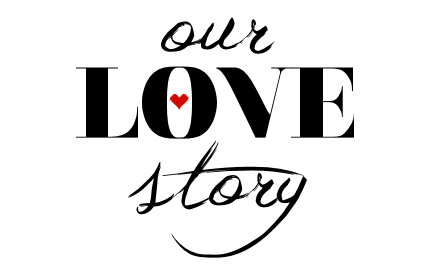 As I documented
before
, my first words ever to the cute-new-guy-at-church-who-would-later-become-my-husband were as humbling as any: "Hi, I'm Carmen, and I need to apologize for what happened earlier…"
(If you need to catch up on
what prompted the apology
, you can read about it
here
.)
So I guess even from the beginning, God was really helping me to stick to
my no-flirting vow
. Because I don't think having to apologize and admit you were wrong is going to get you very many numbers at a bar.
Since it was summer, every Sunday night the youth group got together just for the sole purpose of having fun. There was water balloon capture the flag, a night of playing cards, and plenty of impromptu trips to Sonic for milkshakes and mozzarella sticks. The youth group wasn't especially big, so there weren't very many adult volunteers—maybe a dozen, max. Sometimes we'd both be there and sometimes we'd chat, but it was never for any length of time at all, really. Because we were there to hang out with the teens. More often than not, if I wasn't playing spoons with the kids, I was hanging out with the other women leaders.
About a month after we'd met, there was a weeklong youth-group trip planned to Illinois, and we both signed up to go as chaperones. As we geared up for the trip, the youth minister wanted to have a big kick-off party the night beforehand, complete with a bonfire and songs. My husband plays guitar and has even put out a CD, so he was the natural choice to lead worship for the event.
A week or so beforehand, he sent me a message on Facebook, asking what kinds of songs I thought might be good for him to play. I tried not to read too much into the question, telling myself that he was asking me because I'd been helping out with the youth group longer and knew the girls well.
So I suggested my at-the-time favorite Christian artist (who remains a personal favorite of mine to this day),
John Mark McMillan
. I had just gotten his cd with the song "
How He Loves
," which was before David Crowder Band had covered it and it was hitting airwaves in a major way. Meaning, that not too many were familiar with it, so I made a copy of it and the next week at church, I offered it to him, as a way to help him learn the songs.
He declined and told me he wasn't into burning music.
I know he did it in a gracious way, but at the time, it caught me off guard and felt like a complete rejection. So do you know what I replied? "Oh, well, if you have morals or something…"
Oh my.
It still makes me cringe thinking about it to this day and still makes my husband laugh and laugh. (Although at the time he was certain I couldn't stand him, which of course was the furthest thing from
the truth
.)
He ended up taking the cd (because, like I said, he's a gracious guy) and singing the song at the bonfire. But it was just another proof that God was totally at work helping me stick to
my no-flirting vow
. Almost too much, it might seem!
Click here to read the next part in Our Love Story.
Related Posts
Secrets of a Newlywed: Make Your Marriage a Priority
Who's At the Center of Your Marriage?