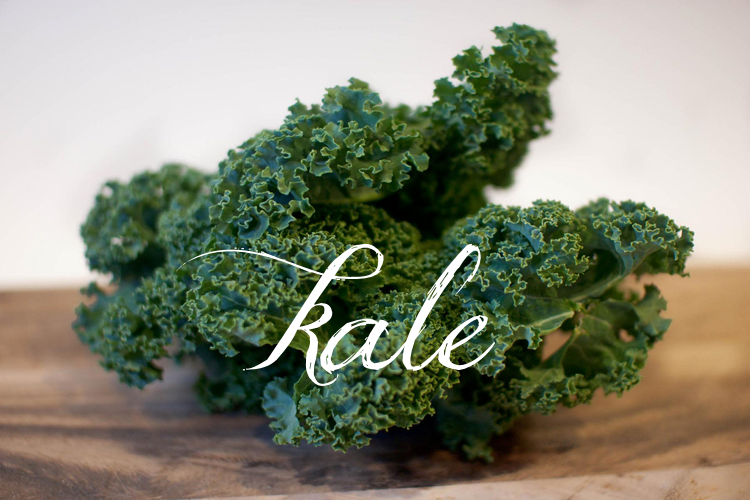 At the beginning of the year,
I announced that a resolution I wanted to make was to try a different food each month
. Just one a month, to force myself to experiment with new ingredients.
In January, that ingredient of the month was kale. (
You can see the whole line-up of foods I want to try over the course of the year here.
)
Truth be told, I wasn't really looking forward to this. But then if I was, I probably would have tried kale already, rather than having to force myself to cook with it! I knew all the health claims about it and wanted to work at fitting more of it into my diet instead of always defaulting to spinach.
So, I started by searching Pinterest for recipes that use kale. (
Here's the pinboard I'm using to collect all the recipes I'd like to try with these new-to-me ingredients.
) I gathered a couple that sounded good and picked up one bunch at the grocery store.
The first recipe on my list was a
kale pesto
. I'm a huge fan of pesto and so I couldn't really resist.
One of the neat things about this resolution of mine is that in forcing myself to try one new ingredient, inevitably, I'm going to end up trying other new ones, too. Because the recipe for the pesto also called for pine nuts and shallots, which I'd never purchased before, either. So with one shot, I ended up cooking with not one but three new ingredients!
The kale pesto turned out pretty well, so much so that I actually transferred it from a scrap piece of paper to a formal index-card, tucked into my recipe box. My husband suggested it would make a great dip, like a grown-up alternative to our salsa standby.
I tried another recipe on my list (kale and red pepper pasta) but didn't think it was all that impressive. There was another kale recipe I'd saved—yam and kale salad—but I didn't have the guts to try it. So I ended up using the last of the kale to make another round of the pesto, which I froze so that we can defrost it for a last-minute meal over pasta.
It wasn't a ton of experimenting, but it was enough to get me more accustomed to cooking with kale, and hopefully encourage me to do even more of it in the future.
Up next? In February, I'll be trying out Brussels sprouts. (
You can see the whole line-up of foods I want to try over the course of the year here.
) If you've got any good recipes for those little guys, I'd love to know. I'll update you on how that one goes next month!
Related Posts
Learning to Cook: An Art I Neglected for 26 Years
A New Years Resolution: Adventures in Trying New Foods