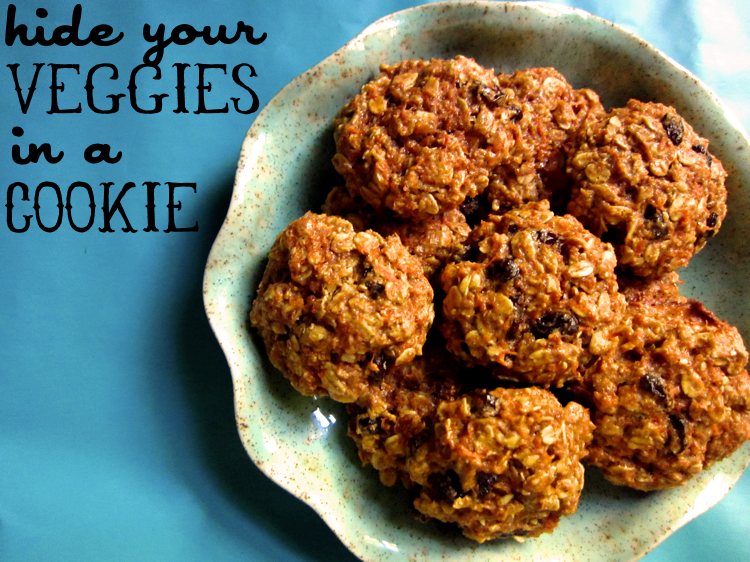 I recently reorganized my recipe file (which you can see a sneak peek of what it actually looks like
here
). I usually take some time once every few months to do some pruning to the clippings and cut-outs, getting rid of the ones I don't use and making it easier to find my favorites when I do.
In my overhaul, I also decided to refine some of the categories. When I first started my recipe collection (before I even met my husband!), I had your bare-bones basic groups (chicken / pasta / beef / etc.) and then one "Miscellaneous" section that became a catch-all for everything from snacks to sauces, beverages to BBQ sauce. That category has swelled, along with a couple others, so I added some new dividers to help cull the chaos and simplify retrieving the right recipe.
One of the newest categories includes:
Desserts: Hidden Fruits & Veggies
. (Seriously.) These are some of my favorite recipes because they taste oh-so-good but include a nice helping of something healthy in them, so you don't feel too bad snick-snacking on them in the middle of the afternoon.
This "Oatmeal Carrot Cake Cookie" recipe is one that found its way into that section, since it includes a good punch of carrots, raisins and oats.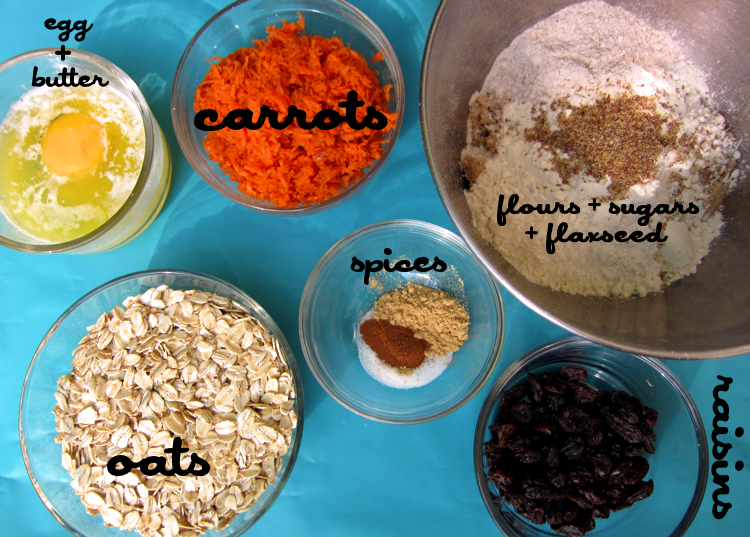 1 cup rolled oats
½ cup packed light brown sugar
½ cup unbleached all-purpose flour
¼ cup sugar
¼ cup whole wheat flour
1 tsp. ground ginger
1 tsp. ground flax seed
½ tsp. cinnamon
½ tsp. salt
¾ cup packed, grated carrots
1/3 cup raisins
3 Tbsp. butter, melted
1 large egg
Mix together all dry ingredients (oats, flours, sugars, spices) so that evenly incorporated. Add in carrots and raisins, mixing well. Separately, in a small bowl, mix together the melted bowl and egg. Pour the butter-and-egg mixture into the bowl of dry ingredients and mix well until combined.
Shape dough into cookies (roughly 2-inches in diameter) and place on baking stone (here's
the one I use and love
) or greased cookie sheet, leaving an inch or two between each cookie. (It's easiest to just roll up your sleeves and shape the dough with your hands.)
Bake cookies in oven at 350 degrees for about 15 to 20 minutes, until edges of cookies are browned and middles are not gooey. Makes about 10 to 12 cookies, depending on how large you shape them.
Related Posts
The Answer to a Long Day: Baking Brownies
The Perfect Summer Treat: Homemade Chocolate Pudding