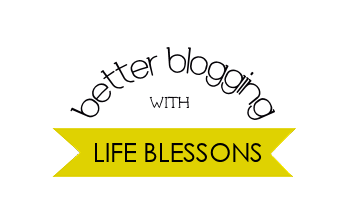 For the past few weeks, we've dug deep into the Better Blogging series that I've been running, responding to a lot of questions and comments that have come my way. I've covered a bunch of different topics, from
making money with my blog
to
keeping my blog statistics in-check
to
retracing the history of my blog
to sharing
the specific gadgets I use
to make it all happen.
It's been fun exploring all these different aspects of blogging, and I hope that if you blog, or if you've been thinking about blogging, you've found them helpful and encouraging.
And just in case you missed any of the posts, here's a complete list of all the posts in this
Better Blogging series
:
GENERAL BLOGGING TIPS & FAVORITE RESOURCES
ADVICE ABOUT WRITING & FINDING READERS
MAKING MONEY WITH (AND SPENDING MONEY ON) MY BLOG
DEALING WITH SOME OF THE MOST DIFFICULT ASPECTS OF BLOGGING
A RECAP OF HOW MY BLOG HAS GROWN OVER THE PAST TWO YEARS
a complete, compiled list of those posts here
.
Related Posts
The Design Software I Use to Create My Blog Designs
4 of My Favorite Fonts You Can Download for Free