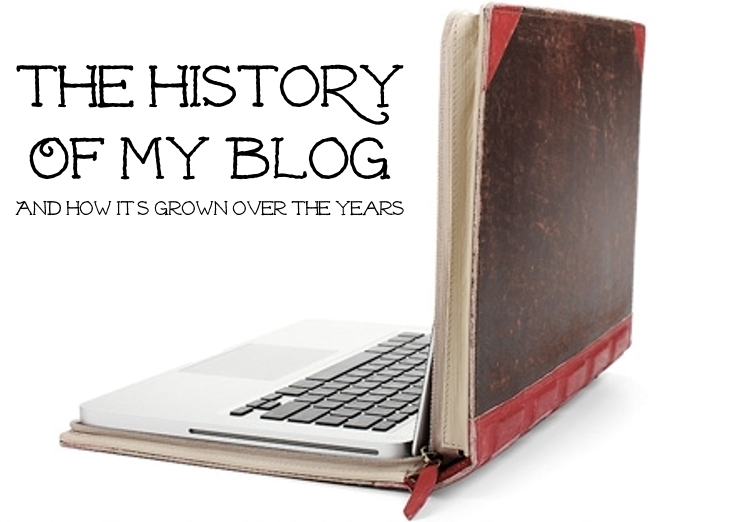 In retracing the evolution of this blog over the past two years, I've talked about how I first launched it and why I started it, how I've tried to increase traffic as well as my approach to designing a brand for my blog. (If you missed any of those, you can follow these links to read Part 1, Part 2, and Part 3.)
Those are all important facets but they neglect one big aspect: What you actually say on your blog.
Because you can have all the traffic and the slickest design in the world, but if what you're saying isn't worthwhile, then, in my opinion, it all is in vain.
When I first started this blog, I knew I wanted to approach it differently. I wanted to make it the kind of destination spot that other blogs had become for me: Ones that were filled with ever-evolving content, content that impacted my life.
I wanted to write, first and foremost about my faith and share the testimony of what God is doing—daily—in my life.
But I also wanted to write about practical, everyday stuff, too, like what I was learning in the kitchen as I made humble attempts at wholesome cooking or how we were finding ways to live on a budget or my latest endeavors to decorate our living spaces. As well as what was simply going on in my life.
But, looking back, it seems like a lot of those early posts were just thrown on the page.
I think it took me awhile to come into my own as far as nailing down the content that I share at Life Blessons and, more importantly, how I share it. Now, I feel like I have more of a rhythm, sharing a variety of posts on a few key topics, from cooking to crafts, faith to finances.
I also feel like I've learned how to pour more of myself into those posts, rather than just slapping a recipe in the content field and pushing publish.
I think that has been one of the changes that I've made to the blog that I have loved the most: These posts challenge me to be vulnerable, to tear open the situations that I might otherwise like to forget or ignore and pour them out onto the table so that you might learn from them, might be challenged by them, might be inspired by them.
That kind of writing—with a willingness to be humbled by my own words—has made me look at myself more squarely in the face and see my faults more clearly. It has not only benefited the writing and the posts. Even more so, that practice has helped me on a personal level deal with my sins and my weaknesses and has challenged me to dig into my relationship with God more so that I can share that progress here.
This little blog of mine has become quite an accountability partner over the years!
In doing so, I feel these posts have become more real and more raw, which is the kind of writing I have always personally been attracted to. I am not a squeaky-clean, have-it-together person. So I don't want to read something where someone else is claiming that façade. (Because let's face it, no one has it all together!)
It has at times been a challenge to be so open and honest, but I know it is for the better—for this blog and for me. And in doing so, I've never once regretted one of those vulnerable posts I've made. Your comments and encouragements and admissions that you've been in that very same place have helped me continue to do so in confidence.
It's been a long journey, this little blog of mine. It has definitely not been an overnight success; it has been one I have been constantly working at for more than two years, a labor of love.
But because I love it, because I keep on, keep on working on it, it is what you see before you today: A blog that I've been writing for more than two years, and I feel like I'm just getting started.
Related Posts
My Advice About How to Improve Your Writing For Your Blog
Learning to Write About the Day-to-Day Things In My Life