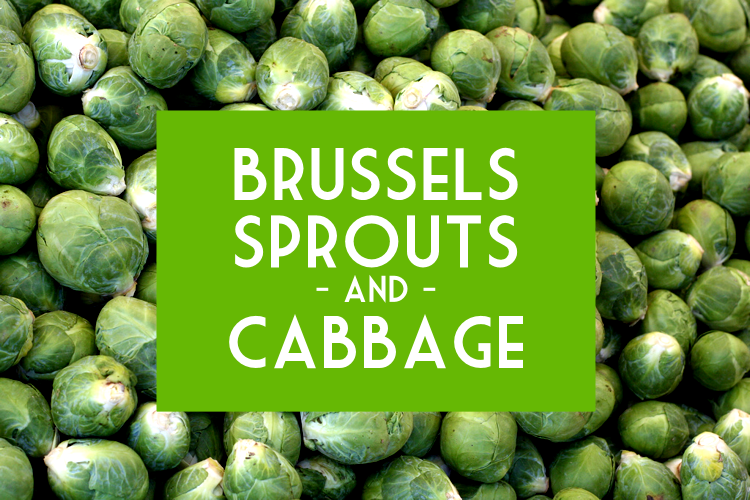 You know what's funny? Even after I had
January's experiment of trying out kale
successfully knocked out of the way, by the time February had rolled around, I had to literally force myself to pick up that month's food in the grocery store. When I wrote "Brussels sprouts" on my grocery list, I gagged a little.
That's why I'm glad that I made this goal to
try one new food each month
. (You can see
my original list of all the foods I'm planning on trying throughout the year here
.) It's not much, but it's the motivation I need to actually do it. Otherwise, I'd still be gagging and sautéing green beans instead of Brussels sprouts or chopping up lettuce instead of kale.
With February, when I was trying out Brussels sprouts, I wanted to ace having them roasted, since that's one of my favorite ways of preparing veggies. The first time I roasted them (quite simply by halving them and roasting them in a dish with olive oil, salt and pepper), I didn't give them enough time so they were still tough. The second time, I let them bake a lot longer—almost an hour, I think—until they were crispy out the outside edges and fall-apart-soft on the inside. That was a lot better!
The third attempt I made for the month was a slight variation on the simple approach, which was to drizzle some balsamic vinegar over them once they were roasted and to make a sort of salad with them, mixing in walnuts and raisins, thanks to a recipe I ripped out of a random magazine.
Pretty good!
I'd still like to try to some more adventurous recipes with Brussels sprouts, but before I could, March was here and I was still trying to use up the last of my Brussels sprouts. Then we went out of town for a few days. And you know, other stuff happened, too.
Which meant that I never got around to picking up the cabbage that I was supposed to try for March. I guess that's real life for you, huh? Sometimes even with the best of intentions we fall a little short.
Regardless, for April, I'm going to try to make up and double-up and try both lentils and cabbage. Think I can make up for lost time? Well, I'll let you know how that goes in a few weeks. If you have any cabbage or lentil recipes, please let me know! I can always use all the help I can get!
You can read about why I started this goal to try a new food each month (as well as a list of the different foods I aim to try out each month), and you can follow some of the recipes I want to try on my food adventures Pinterest board.
Related Posts
My Goal to Try a New Food Each Month
Adventures in Trying New Foods: Kale Update