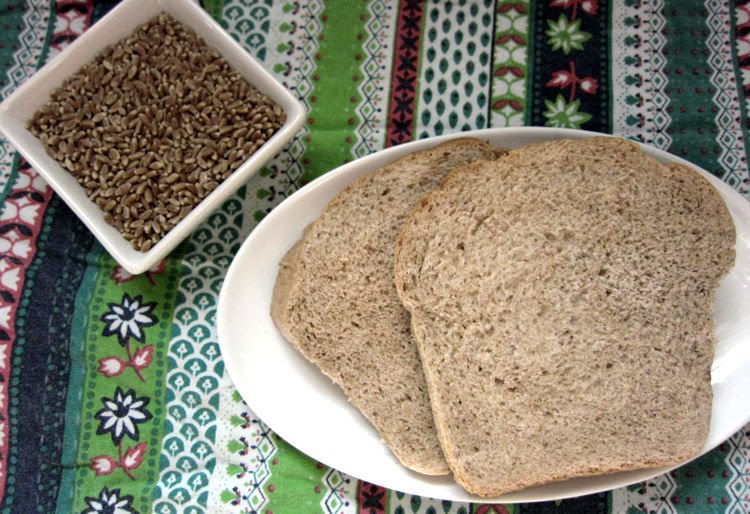 Making bread has become a regular part of my weekly routine, pulling together the most ordinary of ingredients and pulling out a loaf of bread when the oven's done its magic.
I guess it's almost been two years now that I've been making my own sandwich bread, something that is no little feat given the fact that when my husband and I were first married,
I hated to cook
! Fortunately, though, baking bread really is not as hard as you might think, especially if you take advantage of using a bread machine, like I do. (You can check out some of
my favorite cooking and baking essentials here
.)
But lately, I've taken my bread-making to a new level: I recently started milling my own flour. The biggest perk to milling your own flour is that in doing so, you're preserving more of the grain nutrients that start breaking down as soon as the wheat berries get milled. If you can use fresh-milled grain (rather than flour that's been sitting on a store shelf), then you get to put more of those nutrients in your body and reap the health benefits.
By the way, this is what wheat berries look like, before they're ground into flour (kind of similar to rice):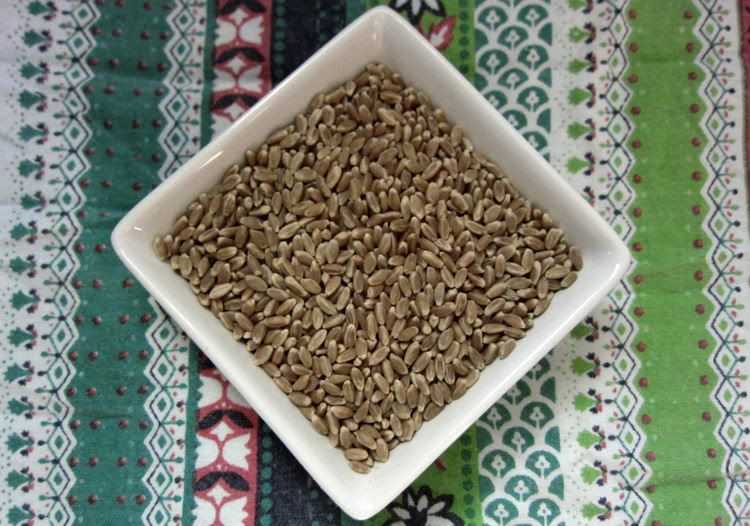 I loved the idea of getting even more from my bread making. But I was also really intimidated by the idea of milling my own wheat flour and how doing so would affect all the bread-making recipes that I already use and love. Would I have to scrap them and find new recipes? Could I really bake with 100% whole wheat without having to add in all-purpose to keep the baked goods from going dense and bland?
Thanks to the
WonderMill Electric Grain Mill
that I received as a participant in the
The Grain Mill Wagon
, I've had the chance to put all those questions and fears to the test. And I'm here to tell you that it is so easy and so simple to implement into your bread-making routine!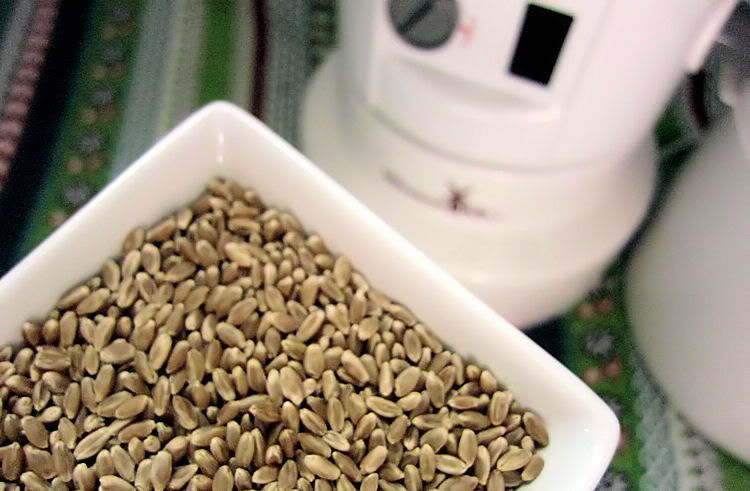 For my foray into baking with freshly milled flour, I decided to try my tried-and-true
whole wheat sandwich bread recipe
. Upon the recommendation of the worker at the local bread-making store where I bought my wheat berries, I decided to start off using a 1:3 combination of hard red to hard white wheat berries. The hard red is supposed to be healthier but can have a strong flavor, which is why she recommended mixing it with the milder-tasting hard white.
Once you have your berries (which look a little like rice), all you have to do is plug in the WonderMill grain mill, pour in your wheat berries, and within less than a minute, you have fresh flour, just like this: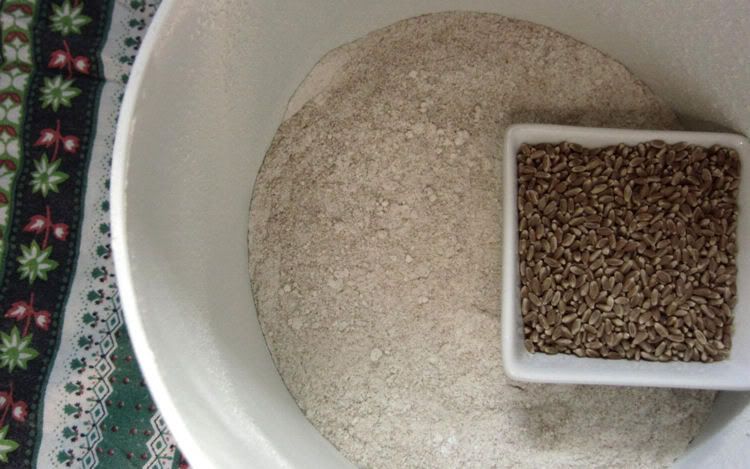 The WonderMill is no louder than my food processor and it's not messy at all. Plus, when I was at a local bread-making shop buying my wheat berries, I overheard one of the workers telling another customer about the different grain mills that they sell, and she said that they recommend the WonderMill because it's faster and quieter than competing brands, which cost just as much.
Then, you just swap your freshly milled flour in place of what you'd normally use and proceed as usual to get a loaf of bread that is about as fresh as you can get! I was impressed by how easy it was to substitute 100% freshly milled wheat flour for the wheat-and-bread-flour mix that I'd been using. It's the first time I've been able to make a soft, springy loaf of bread using 100% wheat! And it tasted just as good as every other fresh-from-the-oven loaf I've made, too!
Here's the recipe I used to make my sandwich bread using freshly milled wheat flour and a bread machine. (And, if you don't have a grain mill, you can always reference
the original recipe for my sandwich bread here
.)
Recipe: 100% Whole Wheat Sandwich Bread using Freshly Milled Flour
⅔ cup hard red wheat berries
1⅓ cup hard white wheat berries
Grind the wheat berries in your grain mill of choice (I use
the electric WonderMill Grain Mill
) to a fine flour, suitable for bread-making.
⅝ cup lukewarm water
⅜ cup milk
1 egg
1½ tablespoons canola oil
1½ tablespoons honey
1½ teaspoons salt
Freshly milled flour (the 2 cups of grains will now be about 3 cups worth of flour)
2 teaspoons bread machine yeast
In your bread machine (
mine is similar to this one
), add ingredients from the water through the flour, adding them in the order given above. (Meaning, pour your water in first, then your milk, etc.) Once you've added the last of the flour, use a spoon to hollow out a little dent in the middle of the flour. Into this, add your yeast.
Program your bread machine on the "Dough" cycle. Press Start. Let the bread machine mix the dough and go through the rising cycle. At the end, it will beep.
Prep a loaf pan by spraying it with non-stick spray. Remove the ball of dough from the bread machine's pan, and put into the loaf pan. Press it down a bit so that it flattens to fit the shape of the dish. Put a cotton dish towel over the dish, and set in a warm place to rise for an hour. After an hour, it should have about doubled in size. (
For an easy way to let your bread rise, read my breadmaking tips and tricks article
.)
Turn your oven on to bake at 350-degrees. Remove the dish towel from the dough, and let it bake in the oven for about 20 to 25 minutes, until golden. Remove from oven and let cool.
Once cool, cut into slices using a good-quality bread knife. (
This is the bread knife I use and recommend.
) Store slices in a sealed bag or airtight container for up to a week. (In hot weather, I'd recommend keeping the loaf in the fridge to keep it from going moldy too quickly.) Recipe makes one medium-sized loaf of wheat bread.
Related Posts
Homemade Breadmaking Tips & Tricks
A Love-Hate Relationship with My Bread Maker