I have been in rearranging and redecorating mode around here lately. That's because my parents came down to visit last week, bringing with them the last of the things I'd been storing at their house, an eight-hour drive away.
Things like a hand-me-down weed whacker (much-needed for
our yard
!), a vintage painting I'd nabbed at an antique mall for my first post-college apartment, a few miscellaneous chairs for easier entertaining in the library and living room, a curtain rod I have plans to paint. And, my favorite piece of furniture ever: a mid-century modern buffet.
Consequently, since they've left, my time has been filled with shuffling picture frames around, finding new places for plants, organizing the garage, learning how to use all the new-to-me tools they brought (a rug steamer! a steam mop! a weed whacker!) and experimenting with new places and spots for everything.
There are times when it can feel overwhelming, now that my to-do list of house projects has surged with all the new ideas that come along with the new things. But it's also been really exciting, to see our house start to take more shape, for the gaps to start to fill in, and for my personality to shine through more and more as I hang more touches on the walls and around the rooms.
Nothing is quite finished yet, but here are some in-the-meantime sneak peeks:
This is my all-time, favorite piece of furniture. Right now it's pretty empty, but I just love having it around again! It's been almost 4 years since I left this buffet behind at my parents' house when I moved to Grand Rapids, Michigan!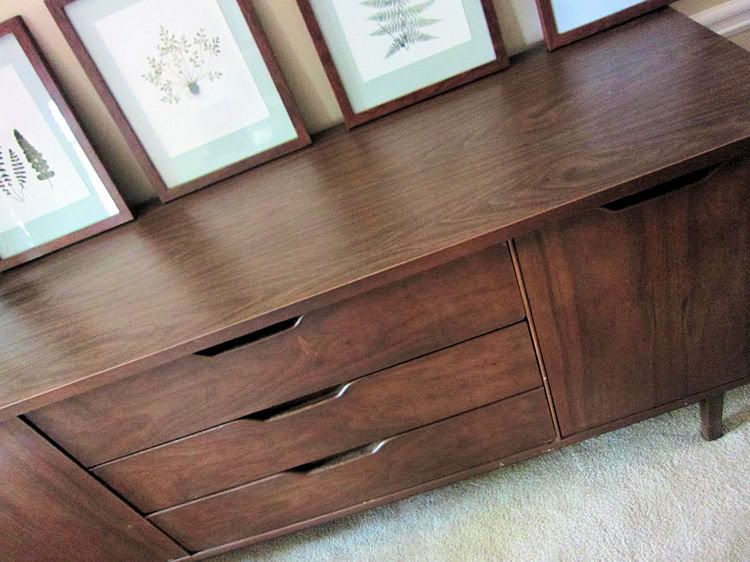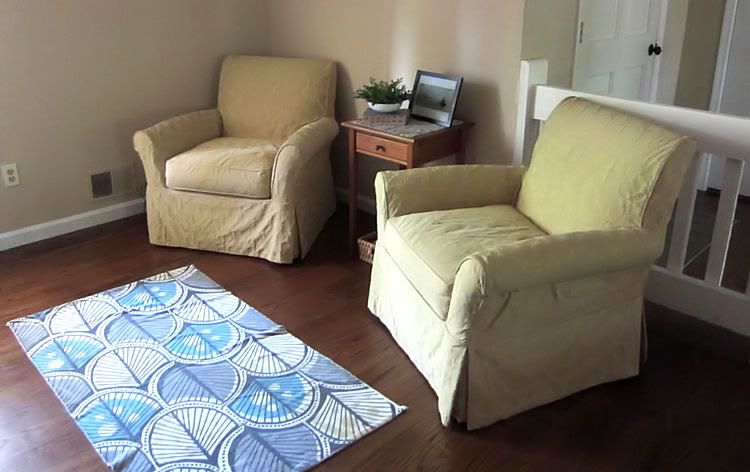 What was previously the home's formal dining room is now being treated as our library. (We bought a large pedestal table that sits in the kitchen where we do all of our eating.) Until we got these armchairs from my in-laws, this room was completely empty save for the bookshelves on the opposite wall. Now it's starting to feel like home and we're using this room a lot!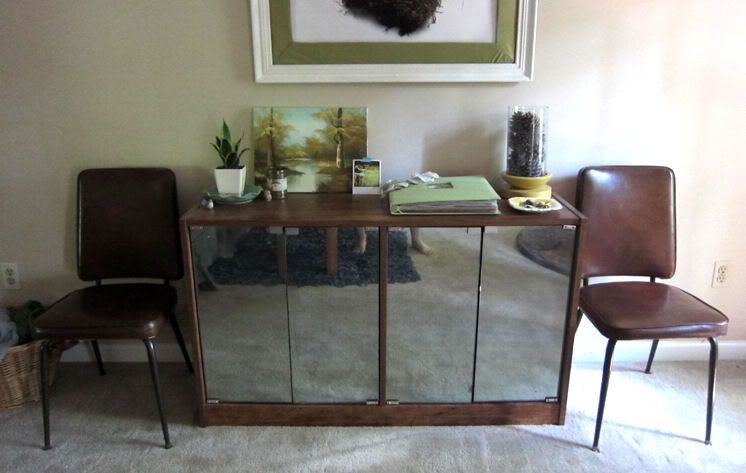 I plan on recovering these two side dining chairs. (Or maybe sewing some slip covers? I haven't decided yet.) But for now, they are much needed for anytime we want to seat more than 4 people around our kitchen table, since we only have 4 proper dining chairs and otherwise have to drag in our office chairs! I think they also look cute propped against this wall when we don't have the table extended.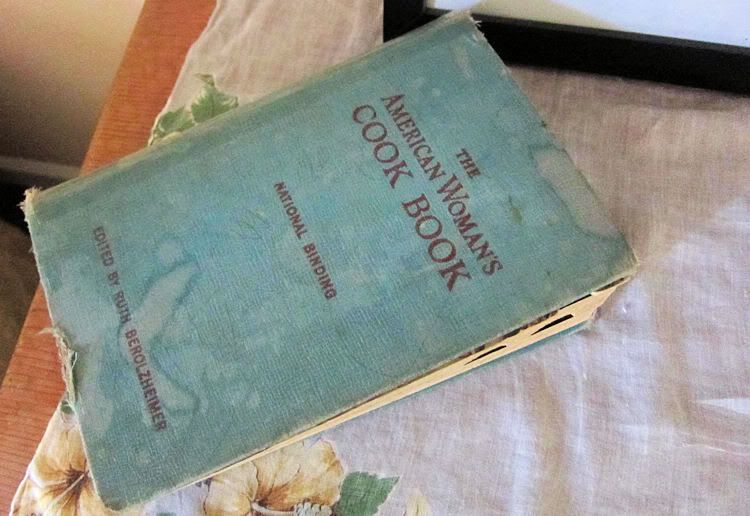 And they brought lots of vintage lovelies with them, like this age-worn cookbook that makes a great display piece and lots of vintage Christmas ornaments as well as some old picture frames and more!
Related Posts
My Secret Weapon to Decorating My House
What We've Done Around the House So Far