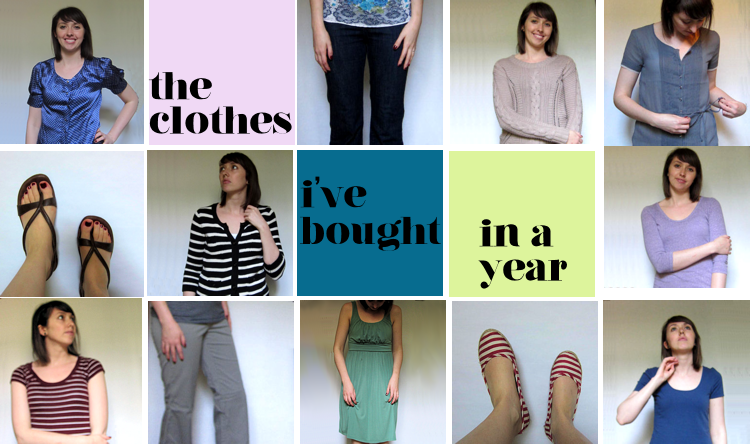 Last spring,
I did something drastic
.
You might remember that
I got rid of half of my closet
. Half. Of all the clothes I owned. Partly because the closet in our apartment was tiny and there was no storage to spare. But partly because I had so many clothes that I simply didn't love.
I wrote about
the process of paring down my closet here
—everything from the reasons why I did it to how it was working for me a couple of months later. I also wrote a follow-up post with
my tips for anyone who wants to whittle down their closet
—and how to not have regrets about doing so.
But after I got rid of all of those clothes, I decided that I wanted to be super picky about the new clothes I brought into my wardrobe. I didn't want to just buy something because it was a good deal or was only
kinda
what I was looking for. I wanted to hold out for those items that I found myself always wanting to wear—over and over and over again.
It's been a year since that big purge, and I thought that since we're in the midst of the
Make the Most of Your Wardrobe
series, it was time for an update, to see how I'm doing on my vow to be more selective about the new clothes I buy. So, I went through my closet and pulled out (and photographed!) all the pieces I have bought over the past year since I instituted this new rule.
On one hand, I was surprised at all the things I'd bought; it feels like I never buy anything and yet, lo and behold, there were almost two dozen new items—that's almost two new pieces of clothing a month! On the other hand, for someone who used to work at the mall and go shopping at least once a week, it kind of seems paltry (maybe even a smidge disappointing, if I'm being honest) for a year's worth of shopping.
But it's not really the quantity of clothes that matters. It's the quality. When I got rid of all those clothes, I decided that for the new clothes I bought, I wanted them to fit a certain personality profile: "laidback sophistication," is what I decided would be
my guiding style principle
. Pieces that are casual but in a grown-up sort of way. And, most importantly, pieces that I love.
So how did I do?
Well, there are a couple of pieces that stand out as hands-down winners that I absolutely love to wear. And then there are a couple that I frankly wish I hadn't bought. But, while I did have a few lapses (or simply miscalculations with how the pieces would fit into the clothes already in my closet), I'm pretty happy with what I picked up over the past year.
Seeing them all together at once, I was kind of surprised by how many solids and stripes I bought. But I love layering solids for an unexpected look, and evidently I love a good stripe, too, whether it's on a shirt a sweater or a pair of shoes! I also stuck to a pretty cohesive color scheme; lots of dark neutrals (gray, navy, brown) and jewel-tones (cranberry, lilac, seafoam).
Want to see what I got? Here they are, in a fun little photoshoot I rigged up one afternoon. Take a look see and let me know what are your favorites!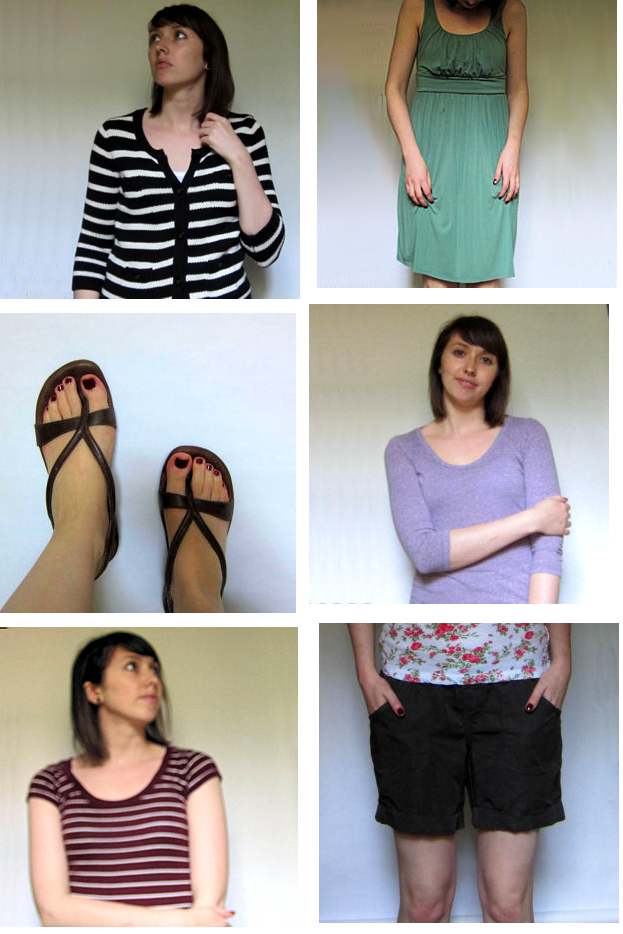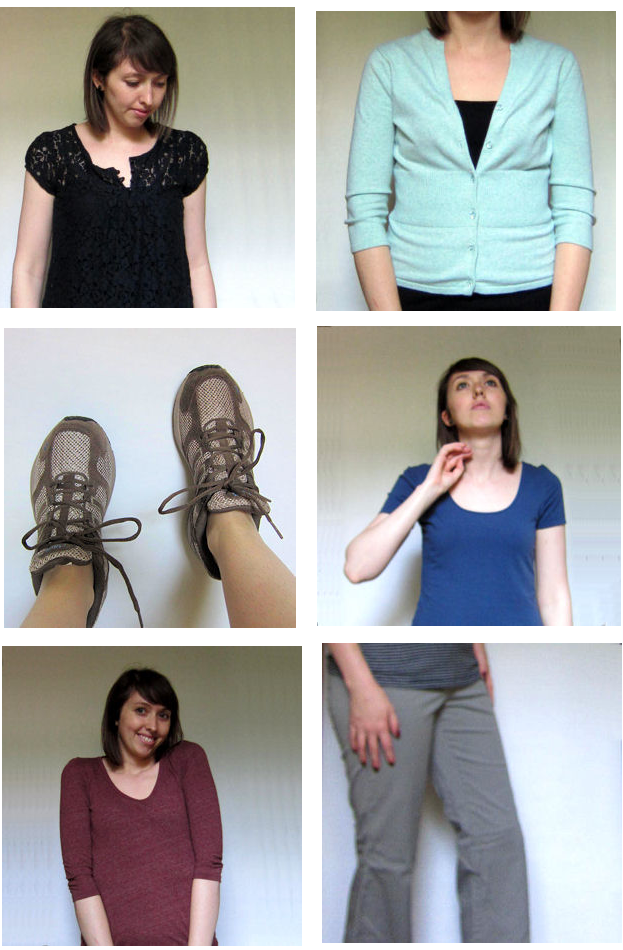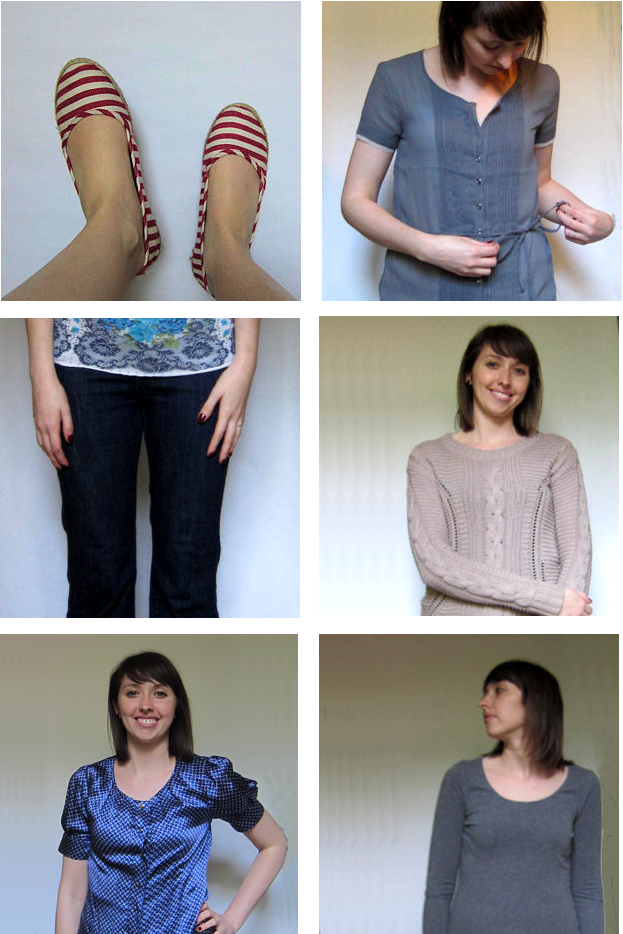 Curious about which ones are the winners and losers of the bunch? Well my tip-top favorites are the red-and-white skimmers, the silky blue blouse, the lilac 3/4 sleeve (altered using
this tutorial
), and my new jeans, which I modeled for
the hemming tutorial
.
The losers? The red-and-white striped tee and those strappy sandals. The sandals are the most disappointing because they weren't cheap, but they didn't end up being near as comfortable as I'd hoped. You win some, you lose some right? Fortunately, I had a lot more winners than losers, though!
Related Posts
How to Pare Down Your Closet and Be Happy With It
Living with Less: Why I Got Rid of Half My Clothes