The guest bedroom has been the latest decorating undertaking here at chez moi. I've documented
how I DIY'ed the wall paint color
and
how I created the headboard with the Greek key detailing
. This post is about all the other details and how the room as a whole has come together.
First up, some wide-angle shots to give you an idea of the entire room (although the middle two photos make the paint color look MUCH more purple than it really is; the others are much more realistic-looking):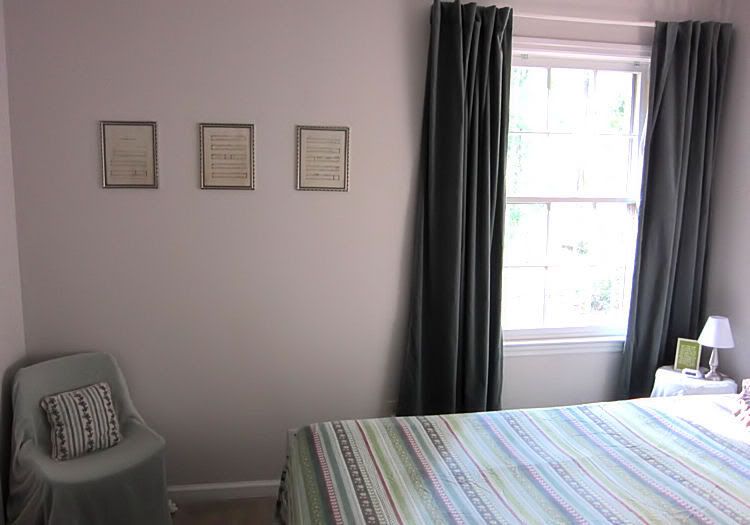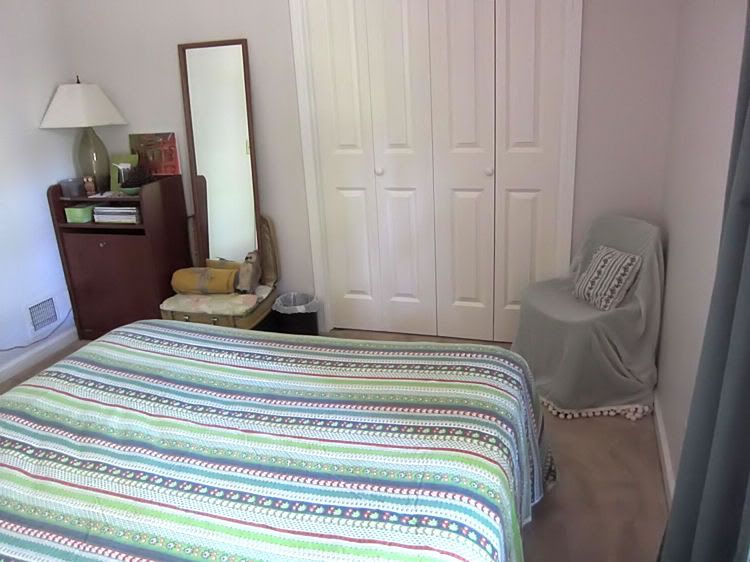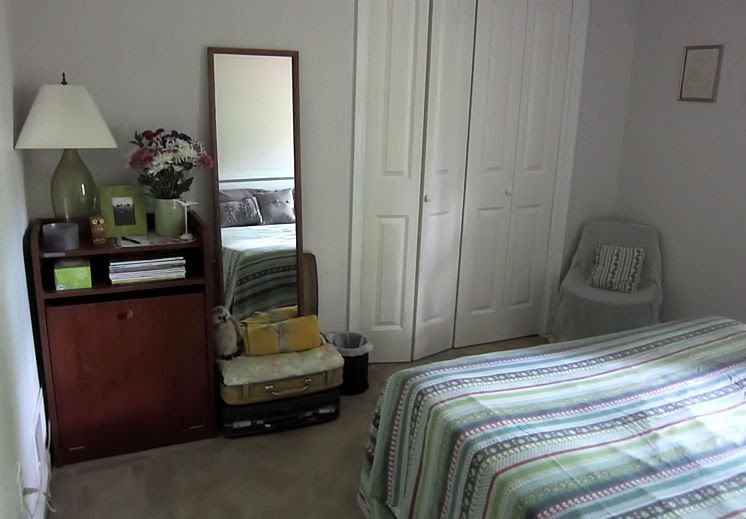 It's really not a big room, so we tried to set it up in a way that made it feel roomier than it really is and to take advantage of what space there is.
When we moved in and
slept in here while we were working on our master bedroom
, we positioned our bed on the wall catty-corner to this one. Our bed is a full and this one is a queen and somehow placing the bed on that other wall dwarfed the room immensely. So we decided to try this bed here, and I think it works really well! There's still enough space that you can walk comfortably around the bed.
One of the things I wanted to do was add some touches that would make this room feel more like a home-away-from-home, rather than a leftover-room, so I made sure to stock the dresser with things like tissues and a notepad and pen. And if you need some more bedding, it's right here and waiting in vintage luggage that I've used to prop up the floor-length mirror.
I also wanted to put some fun reading material in here, so I stocked it with some of my back issues of different magazines—Lucky, Better Homes and Gardens, Popular Science, Dwell. Hopefully something for everybody!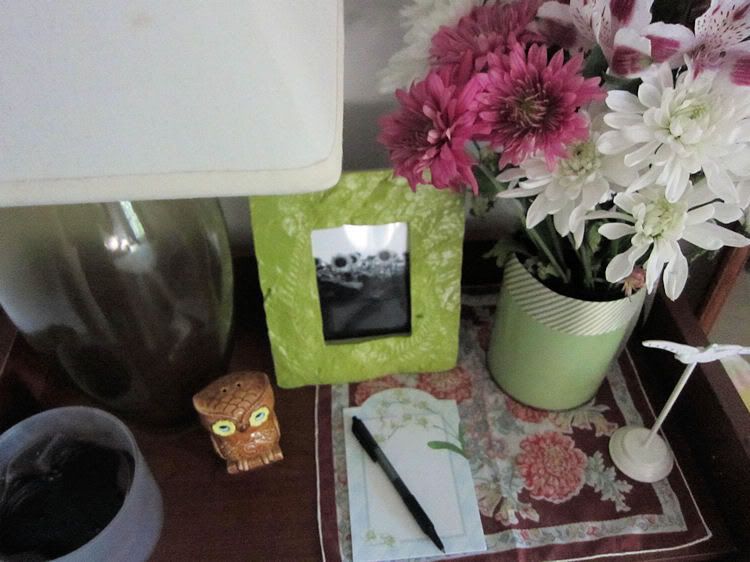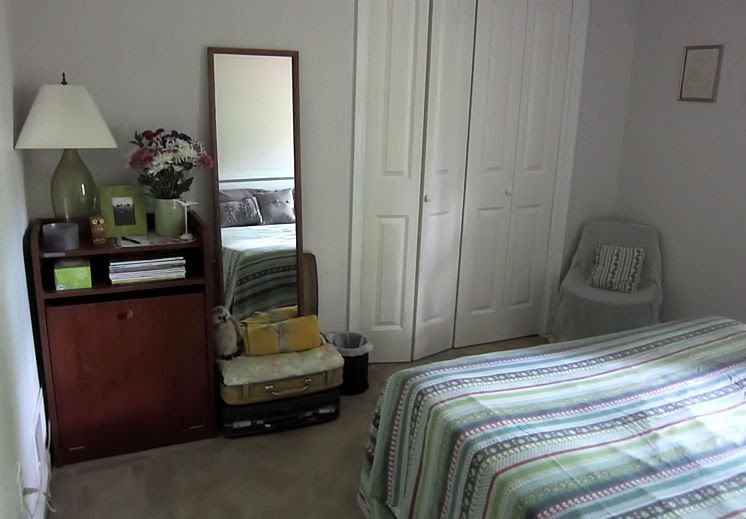 It's nice to have somewhere to throw your purse or an outfit, so I took an old office chair that we aren't using and draped it with an old jersey sheet and pom-pom trimmed curtain to make it feel more bedroom-appropriate. I love the layered effect the materials and how breezy it looks.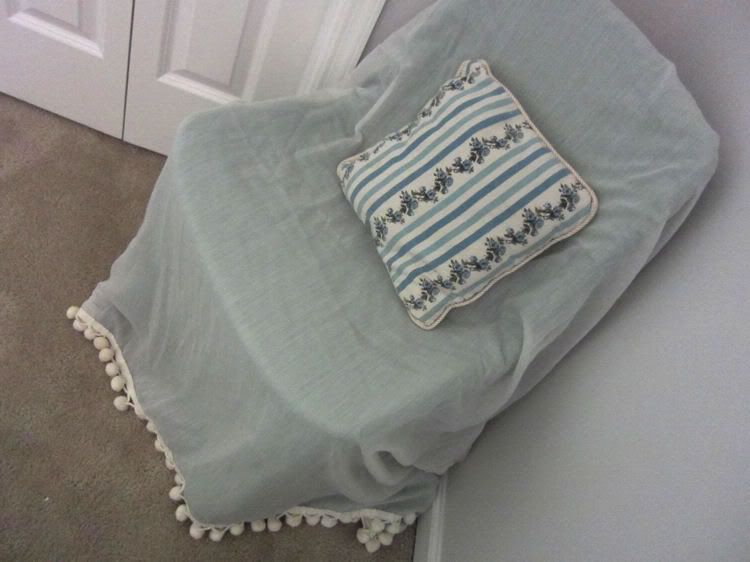 The bed is outfitted with the extra throw pillows I got when
we purchased the bed-in-a-bag bedding for our master bedroom
. Having it all in the master bedroom felt a little too matchy-matchy for me, so I was happy to put those ruffled throw pillows to good use in here!
Since it's summertime here in Atlanta, I skipped the comforter and just topped the bed with a bedspread I got a few years ago at Urban Outfitters. (It's what they call their "tapestries." I think they make perfect top sheets for the summer and really want to get some for our master bedroom, too!)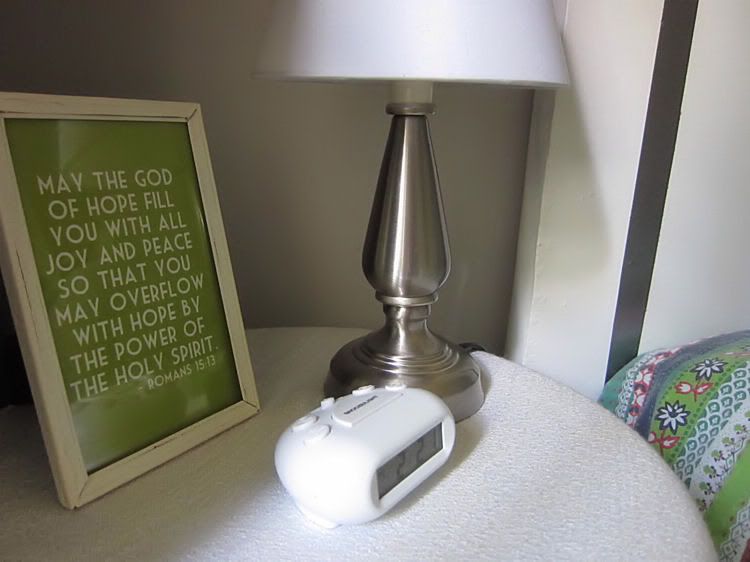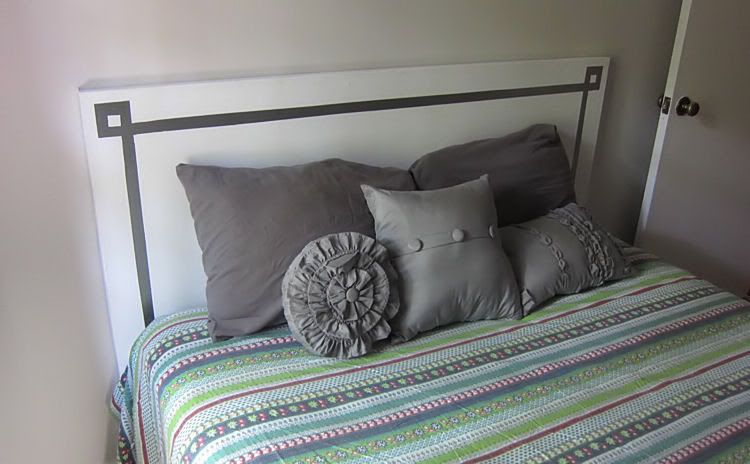 So, there you have it. That's how the guest bedroom which has gone from this: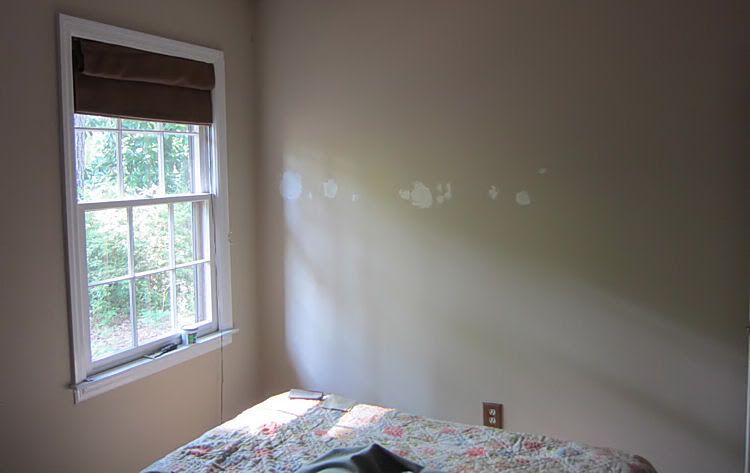 To this: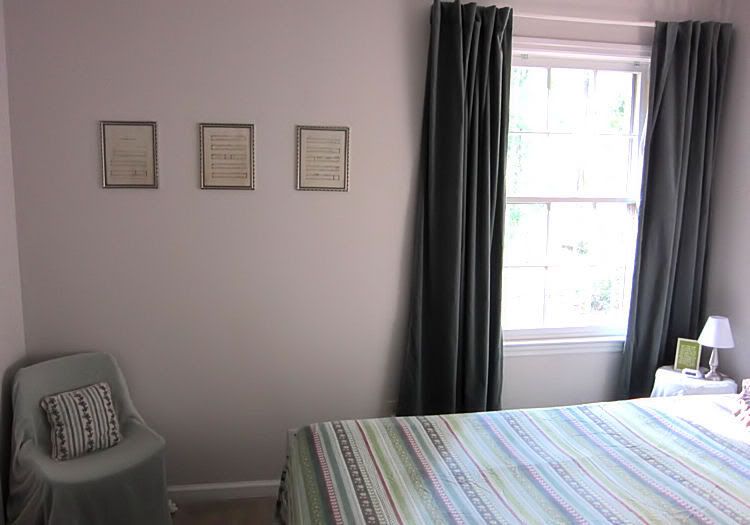 Related Posts
On Buying a Small House
Experiments in Decorating